About us
We are an independent international wholesaler of A-brand spirits. Thanks to an extensive network and our independent position in the market, we buy A-brand spirits worldwide. Did you know that we currently stock over 2,000 different brands?

In a market where big brands dominate and determine In a market where big brands dominate and set the terms, we offer independent entrepreneurs an alternative. You can buy mixed orders from our liquor wholesale at competitive prices. This allows you to better compete with large established market parties.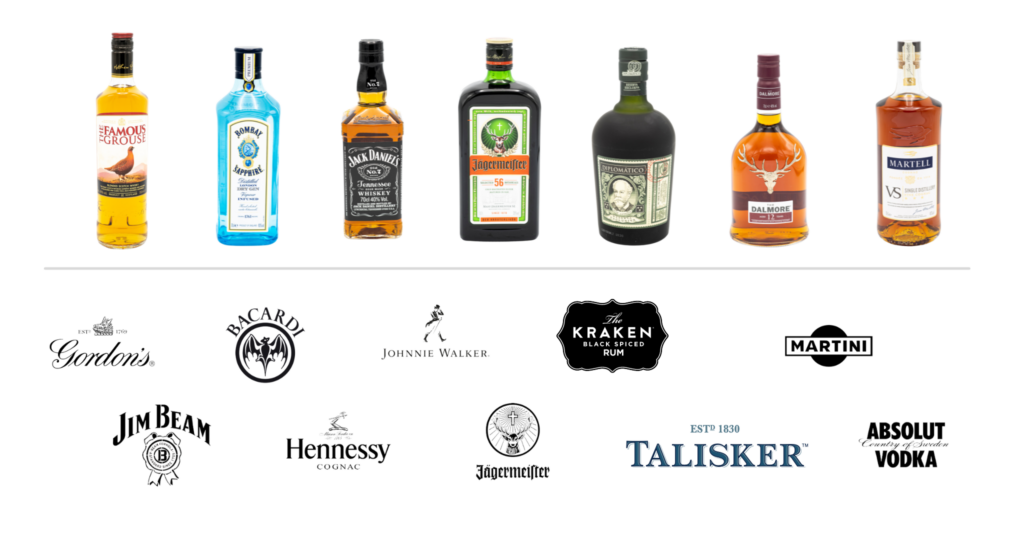 Convenience comes first!
Imagine that you can see the exact stock in real time at a glance, 24/7, and that ordering means 100% guaranteed delivery. What you see is what you get" is our promise with our customer friendly portal. In addition, you will receive optimal service during the purchase process and you will be relieved because we will arrange the transport, anywhere in the world.
We want to make doing business with you as easy and enjoyable as possible, both in person and digitally. Therefore, in addition to our purchasing and sales department, we have our own IT department with software- and full stack developers. They work closely with the purchasing and sales team to develop and optimize our Sales Portal. In this way, the portal grows according to your wishes.
We enjoy doing business in over 90 countries. We incorporate the knowledge and experience gained into our services. We are guided by the following values: long-term orientation, teamwork, development and fun. We value long-term relationships over quick wins.
We are flexible and will keep working to offer a great assortment of spirits.
Frank Hofstede, Founder
Meet our team
Positive contribution to the world around us
In everything we do, we make sustainable choices where possible. For example, our office is CO2 neutral. We also plant a tree in the Nanninga forest in Groningen for every order we receive.
We are proud of our partnership with Justdiggit, an incredible organization dedicated to make the world aware that nature-based solutions are the key to reversing climate change, and to inspire everyone to take part in making that change happen. At Moving Spirits, we are committed to making a positive impact on the world and this partnership aligns perfectly with our values. Justdiggit has already had a tremendous impact on the environment, with their innovative "Rainwater Harvesting" and "Farmer Managed Natural Regeneration" techniques helping to restore degraded land and promote the growth of vegetation. Their work has not only helped to fight climate change but also had a positive impact on local communities.
Read all about Justdiggit and their projects at https://justdiggit.org/.
We also donate a percentage of our profits to our own Springtime Foundation. Since 2016, through this foundation, we have been giving opportunities to disadvantaged people and supporting activities that give them a moment of happiness. And where possible, we lend a helping hand ourselves.
Would you like to know what we can do for you? Please do not hesitate to contact us. We look forward to meeting you!
We are Moving Spirits. With love for our planet.
History
Since the launch of Moving Spirits in 2012, we have grown from a small group of enthusiasts to a mature organization with more than 20 professionals working every day to improve our services for you. 10 years of Moving Spirits: what has happened? Founder Frank tells you a little bit about the last 10 years.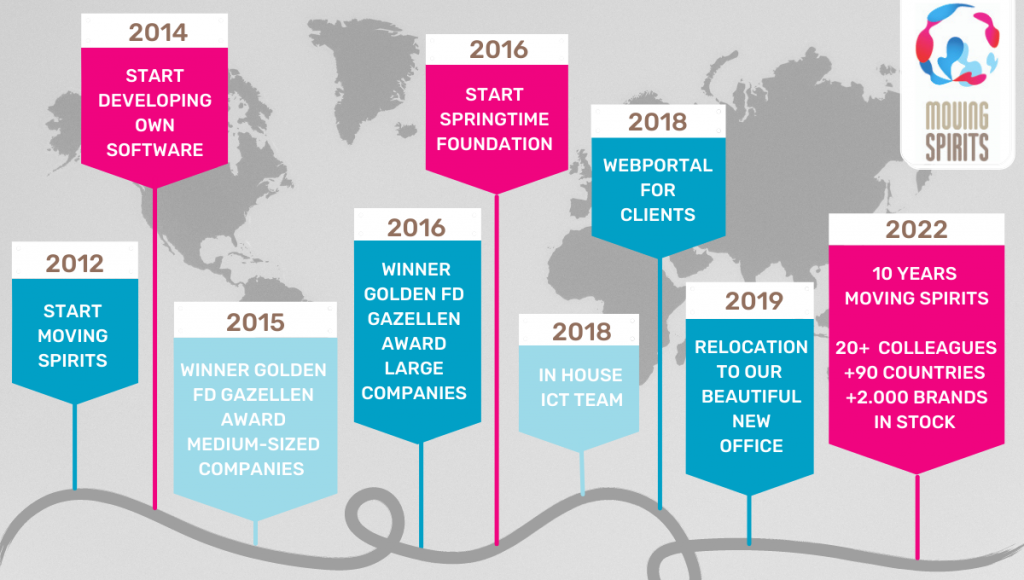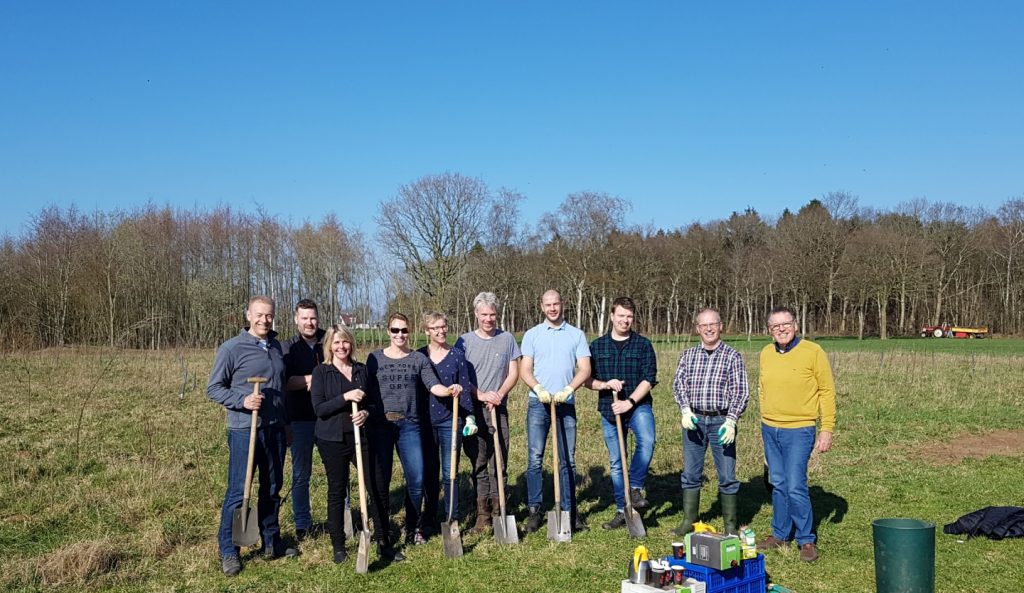 Together we can achieve more. By taking small steps we make a difference and contribute to a better world. Everybody in their own way.