Looking back at our anniversary year, 2022
The new year has begun, time to look back on the eventful year of 2022. 2022 was a special one for us, we namely celebrated our 10th anniversary. It was a year in which a lot happened, both within the team and with business relations. Will you read along with us?
January: a challenging beginning
Our anniversary year, a year in which we celebrated our 10th anniversary. The year began quietly. We noticed that, again, this would be a challenging year in terms of product availability. Many items were hard to find and that had a big impact on business. Unfortunately, the increasing demand and the scarcity led to customers being disappointed. To still be able to present a diverse and good range, we shifted our focus to the positive: what we can offer.
Want to read more about scarcity trends this year? Read it in our blog about trends and developments in the spirits industry.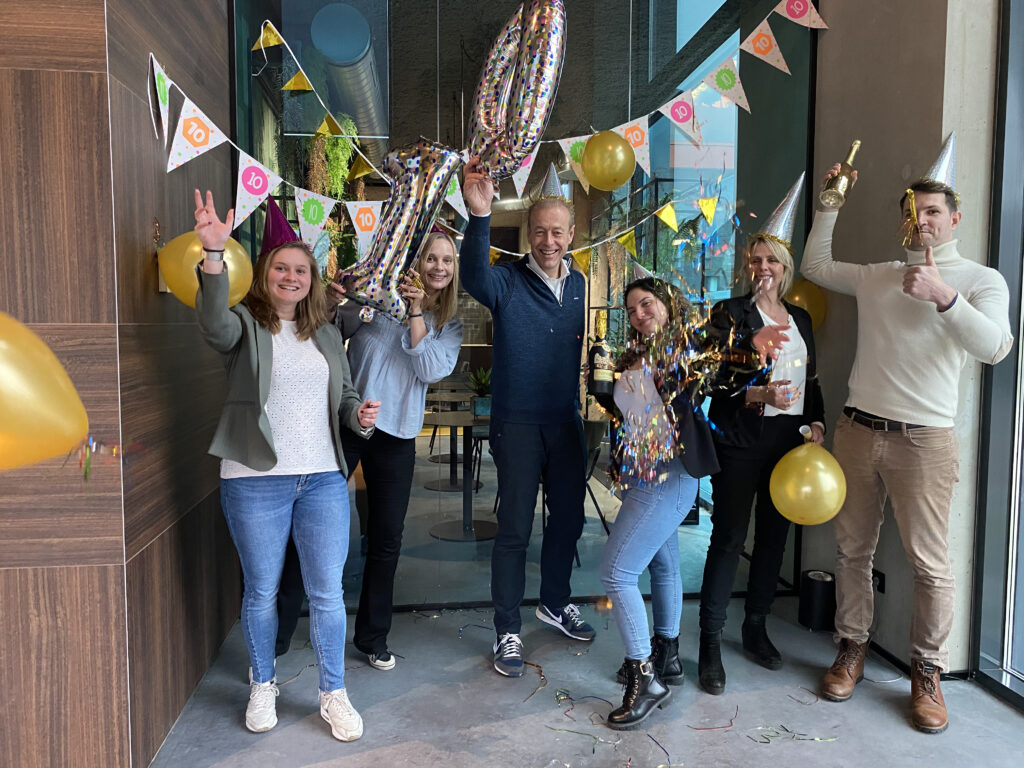 February: an unexpected turn of events in the world
Early on, the year took a very different and unexpected turn with the Russian invasion of Ukraine on February 24. The impact the war has had on so many fronts, not just business, is bizarre. We have several relationships in Ukraine that we stay in close contact with and try to support where possible. It has been and continues to be harrowing to hear their stories.
During February, we also welcomed a new colleague. We already had many different languages and cultures within our company, but thanks to Gian Franco we could add one more. Gian Franco has been in charge of the Italian market as of this month.
March: organized a spontaneous fundraising campaign together
In March, we organized a spontaneous fundraiser to collect goods for Ukraine. There was a lot of work involved in making this campaign run smoothly, but this really made us realize that by putting our shoulders to the wheel and working well with the team, we can achieve a lot. In total, we were able to donate 40 pallets full of relief supplies to Ukraine. We are glad that we were able to contribute that way.
April: the Moving Spirits forest has expanded!
Just like every other year, we went out to plant trees again. In fact, we plant a tree for every incoming order. With a large part of our team, we expanded the Moving Spirits Forest again. We planted no less than 3,240 additional trees and now have no less than 5,000 square meters of forest.
We also made a significant update to our Sales Portal, making it even easier to use on a mobile device. Step by step we are trying to make our Sales Portal more and more user-friendly for our customers.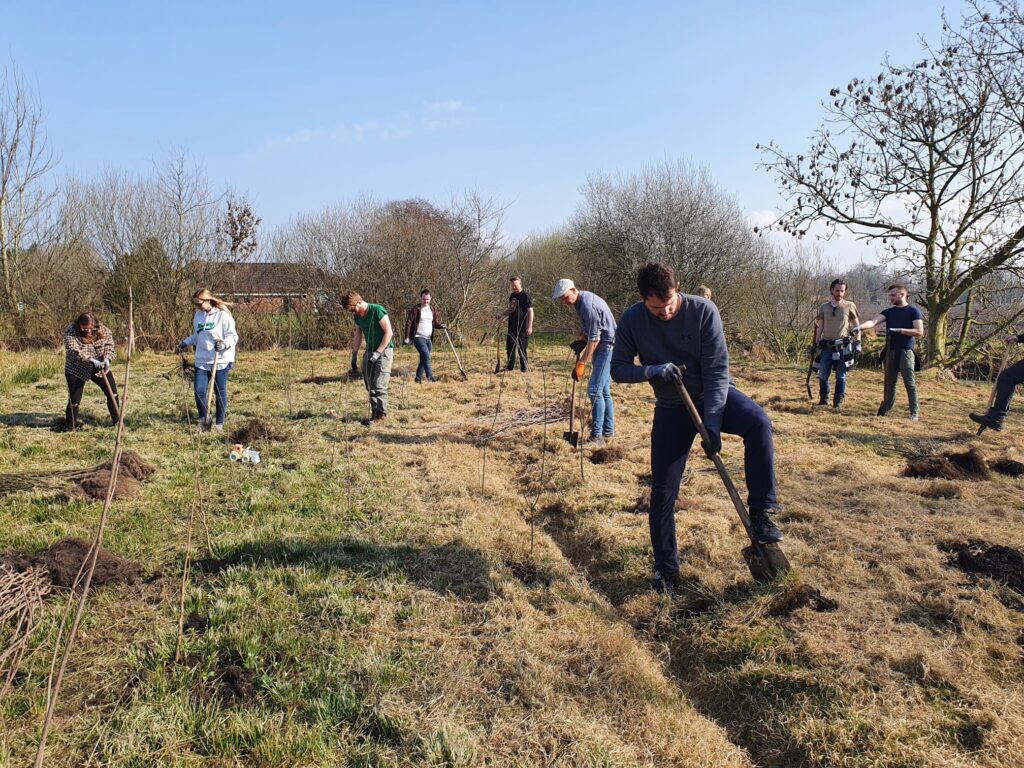 June: our warehouse relocation took place
The month of June was dominated by the relocation of our entire stock to a new warehouse, Loendersloot Global Logistics. Moving almost never goes without a hitch, there is always more to a move than you expect in advance. This also required a lot of flexibility from both the team and our customers.
July: providing even more service
We were still busy with the move this month, but at the end of the month the relocation was almost entirely done. By now, we are extremely happy with our relocation and hope to make great strides in the service we offer.
That same month, we also made some adjustments to the Sales Portal to make it even clearer.
September: continuing to do fun activities as a team is important
We think it is important that we also continue to do fun things with the team. Therefore, we planned several activities together in September. Among other things, we discovered a new sport together, padel. Another activity we did was going mountain biking together.
The fun activities we do make us closer as a team, and in the cooperation, we find that this pays off a lot. We hope to convey our enthusiasm to our customers as well!
October: finally went on a business trip again!
We were finally able to hit the road again! After two years in which traveling was difficult because of the corona virus, it was finally time to pack our bags again and meet our business relations in Cannes during the TFWA Exhibition. It gives us so much energy to be able to speak to our relations face to face and to see familiar faces again, but also to finally shake hands with new relations. Hopefully we can do this more often in the new year. 

In October, we also welcomed a fresh face in our team, Ben. Ben is responsible for improving our websites.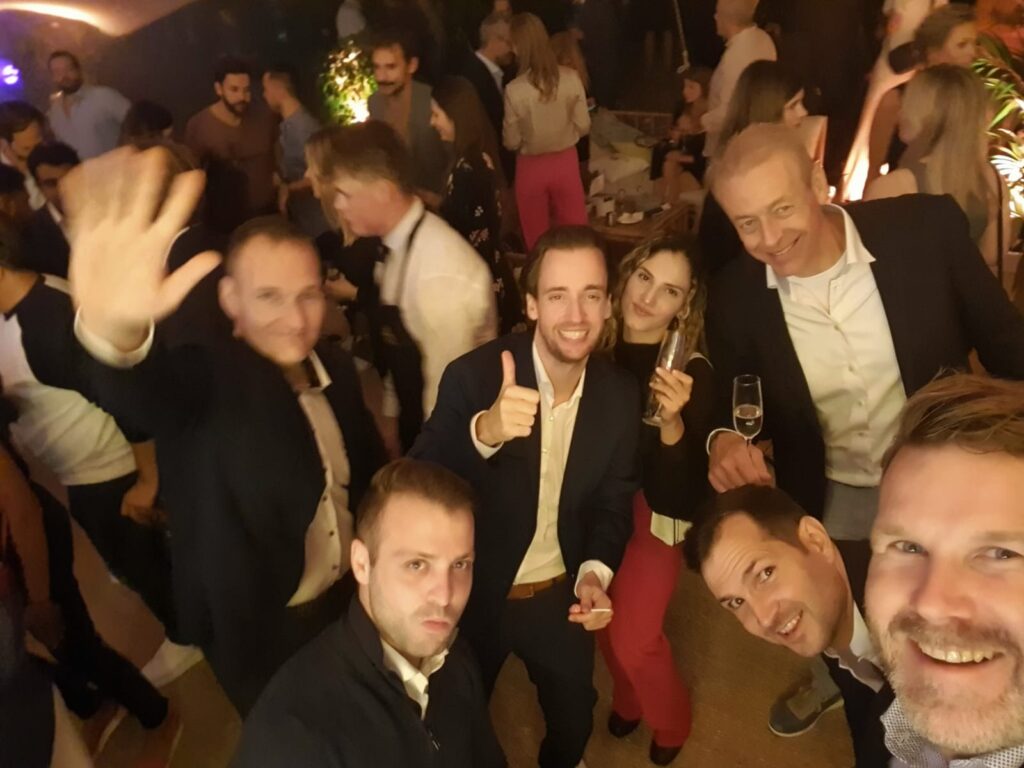 November: the team expanded again
This month we welcomed no less than two new colleagues. Harry will dedicate himself to further serving the German market and Matthias will strengthen our purchasing team.
December: looking back on a successful anniversary year
The end of the year is in sight. We will end our anniversary year together, looking back at all the wonderful things we achieved this year. Both on a business level but also at a personal level as a team. We are constantly developing. We welcomed 4 new colleagues, discovered new markets, expanded our customer base and became closer and closer as a team. All in all, a great year! Let's hope the new year brings us many more good things!
Moving Spirits: The number one European online wholesaler of spirits
With love for our planet.