With love for our planet
When we started Moving Spirits in 2012, we never thought that we would be doing this annually. We wanted to offset our CO2 emissions, but how? It turned out to be a quest. It was not clear to us how much emission we actually caused. Our carrier and the warehouse could not provide this information and we didn't have the capabilities and financial resources to do in-depth research.
What we did know was that we wanted to do something anyway, so we started compensating our business traveled business miles through treesforall.nl.
How did the idea of planting trees ourselves come about?
The idea to start working on our CO2 emissions ourselves arose, because we experienced little satisfaction from just donating a financial contribution. At the kitchen table, a conversation started about this and it was suggested that we could better plant trees ourselves. Then we killed two birds with one stone: we could actually see what we were accomplishing and have a team outing at the same time. Sounds like a good idea to us, so we started talking about it with Trees for All. Could we realize our idea through them? Unfortunately, that turned out not to be possible. There was no plot available where we could plant trees near to Groningen.
The question that occupied us: How could we make this happen then? A colleague suggested to get in touch with the regional nature organization 'Het Groninger Landschap' and explore the possibilities with them. No sooner said than done. And although this turned out to be a new form of cooperation for the Groninger Landschap, they were just as enthusiastic as we were and were eager to cooperate.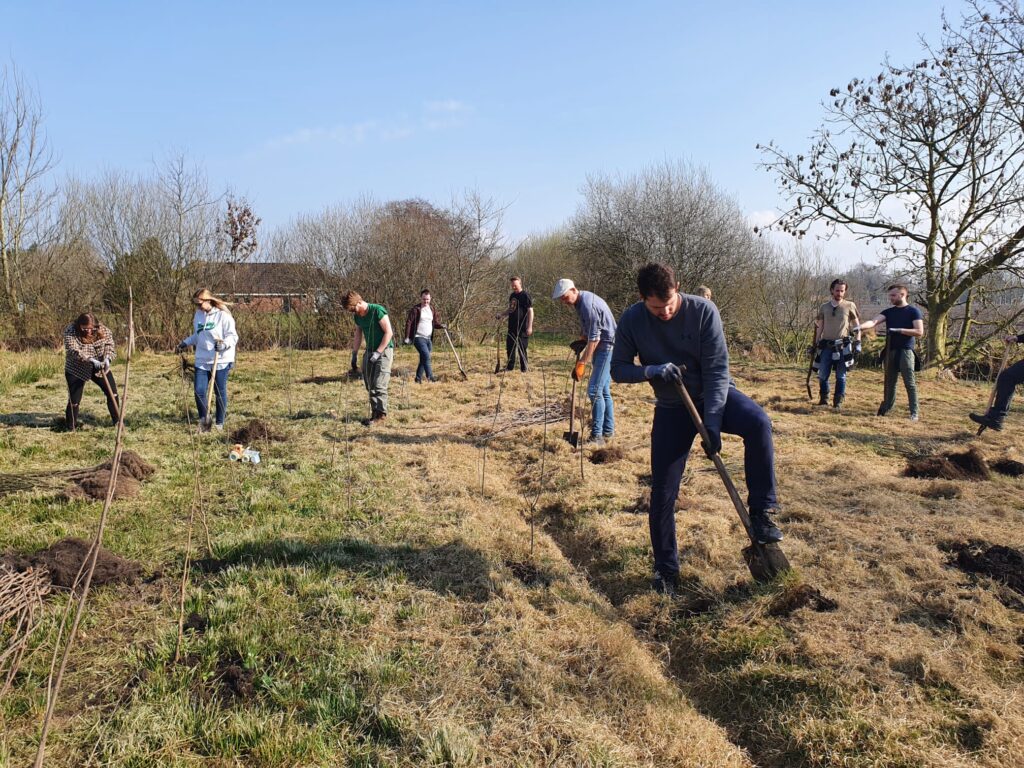 After every placed order, one step further in our forest
Organizationally, we do it as follows: For every order we receive, we reserve money for the purchase of trees, the depreciation of agricultural land to forest land, preparing the plot for planting and maintenance for the first 10 years. In this way the Moving Spirits forest gets bigger every year and together with our customers, we contribute to stepping stones in the Groninger landscape. With the help of these pieces of forest, stepping stones, animals can move freely through nature.
Where are we now?
Since the spring of 2018, we have planted 6,250 trees. In March 2022, we have been digging a lot again and have provided 5000 square meters with brand new trees. These include large trees, including beech, pedunculate oak and linden, but also small trees and shrubs, such as hazel, spruce, elder, hawthorn and buckthorn. In addition to trees, shrubs have mainly been planted in the soil to provide food and rest for birds, insects and mammals. The berry bushes provide food in the autumn.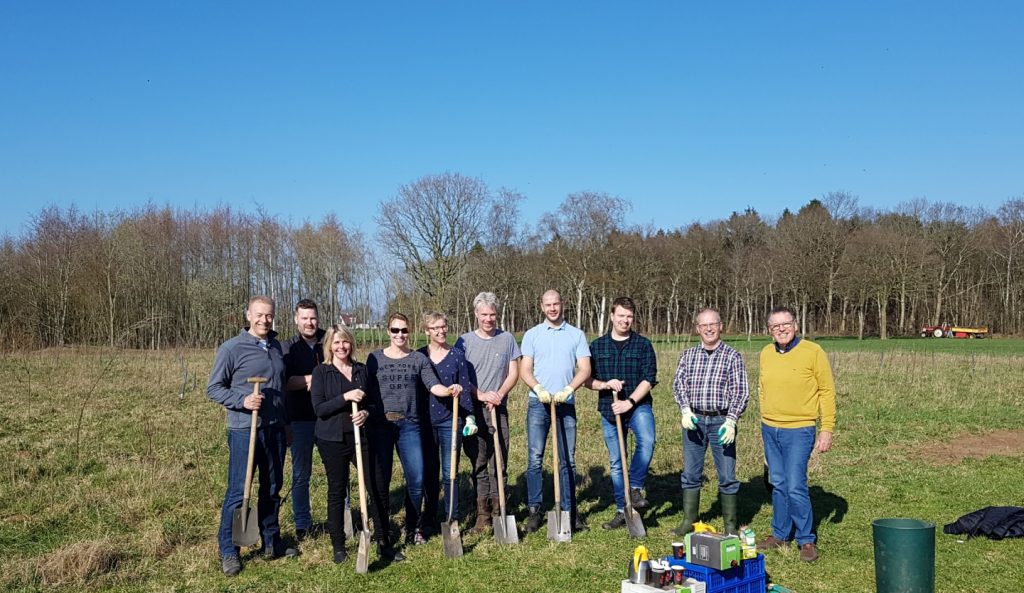 We are also investigating how we can get better insight into our CO2 emissions, with the aim of substantially reducing them. The food and beverage industry is responsible for about a third of global greenhouse gas emissions. We believe it can be done differently!
With love for our planet