Rum and Food Pairings: Unlocking the Perfect Harmony
Rum, with its diverse flavors and aromatic profiles, offers a delightful canvas for pairing with various cuisines. The right combination of rum and food can create a harmonious balance, enhancing the flavors of both.From delicate seafood to savory dishes and indulgent desserts, we delve into the realm of rum gastronomy, unlocking the nuances and discoveries that await in each sip and bite.
Index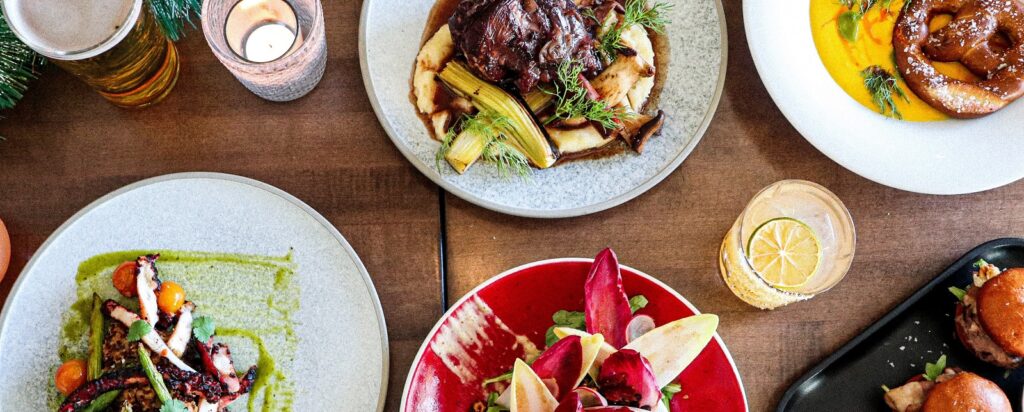 1. Introduction to Rum and food
Rum, with its diverse flavors and aromatic profiles, offers a delightful canvas for pairing with various cuisines. The right combination of rum and food can create a harmonious balance, enhancing the flavors of both. In this blog, we will explore the art of rum and food pairings, unlocking the perfect harmony that tantalizes the taste buds and elevates your dining experience.
2. Understanding Rum's Versatility in Pairings
Rum's versatility stems from its wide range of styles, including light, dark, spiced, and flavored varieties. Each type brings its unique characteristics to the table, making rum an exciting spirit to pair with different foods. Whether you're enjoying seafood, savory dishes, sweets, or even unconventional pairings, rum has something to offer.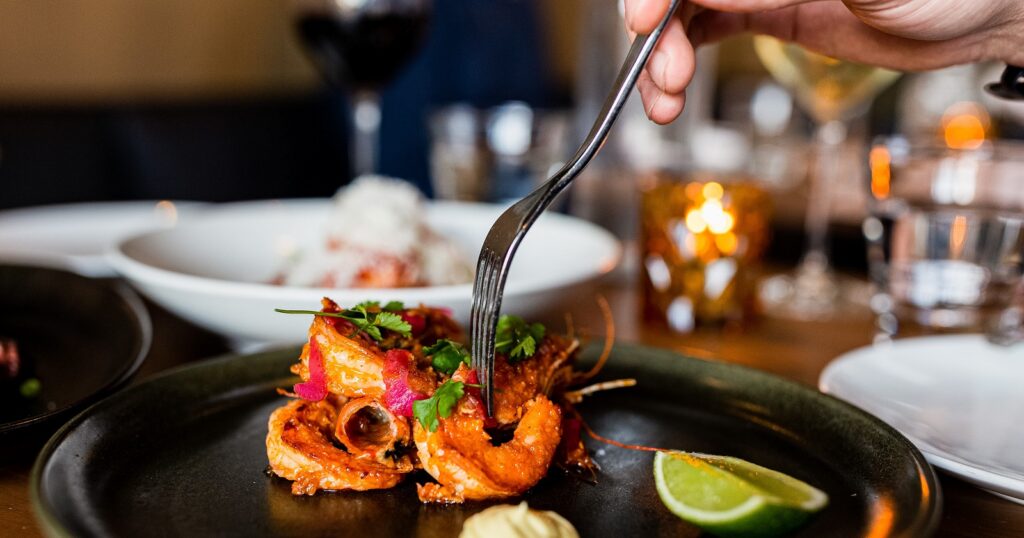 3. Pairing Light Rums with Seafood and Light Fare
Light rums, known for their subtle flavors and smoothness, pair exceptionally well with delicate seafood dishes and light fare. The refreshing qualities of light rum create a complementary contrast, allowing the flavors of seafood to shine. Consider these pairings:
Grilled Shrimp and Citrus Mojito: The zesty flavors of grilled shrimp are beautifully complemented by the bright and citrusy notes of a classic Mojito made with white rum. The minty freshness adds a delightful touch to this pairing.
Ceviche and White Rum Spritzer: The vibrant flavors of ceviche, with its tangy citrus and fresh herbs, harmonize effortlessly with a light and effervescent white rum spritzer. The spritzer's crispness provides a refreshing backdrop for the ceviche's vibrant flavors.
4. Complementing Dark Rums with Savory Dishes and Spices
Dark rums, with their rich and robust profiles, are excellent companions for savory dishes and spices. The depth of flavors in dark rum enhances the complexity of these dishes, creating a symphony of tastes. Try these pairings:
Jerk Chicken and Spiced Rum Old Fashioned: The bold and fiery flavors of jerk chicken find an ideal partner in a Spiced Rum Old Fashioned. The warm spices in the rum complement the jerk seasoning, creating a delightful interplay of flavors.
Braised Pork and Dark Rum Sazerac: The succulent and tender braised pork pairs beautifully with the complex and aromatic Dark Rum Sazerac. The herbal notes in the Sazerac blend harmoniously with the richness of the pork, offering a captivating combination.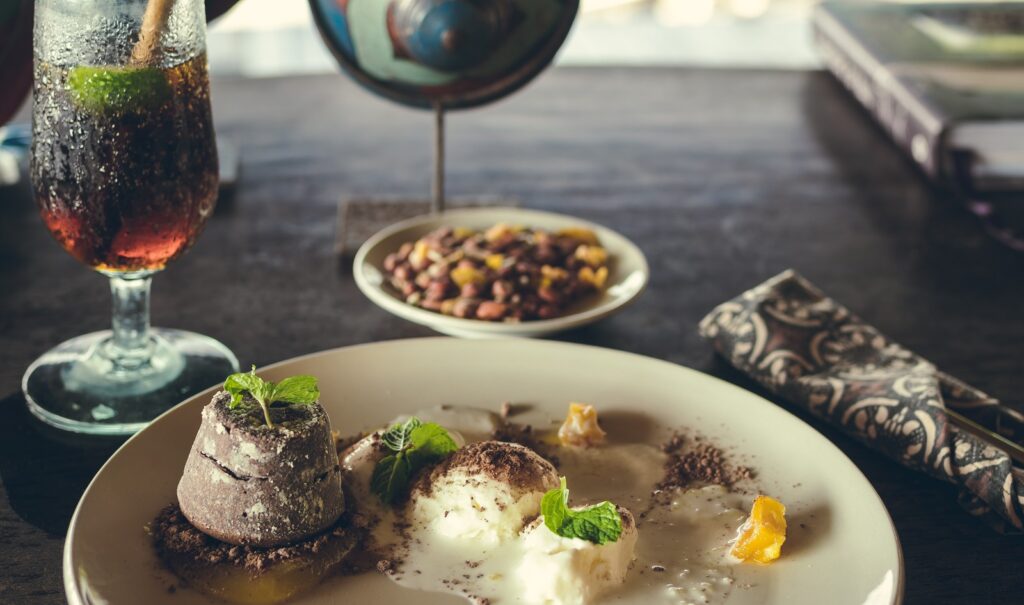 5. Exploring Sweet and Dessert Pairings with Flavored Rums
Flavored rums, infused with a variety of fruits, spices, or other aromatic ingredients, open up a world of possibilities for sweet and dessert pairings. The luscious flavors of flavored rum can enhance and amplify the sweetness of desserts. Try these pairings:
Pineapple Upside-Down Cake and Coconut Rum: The tropical notes of coconut rum elevate the flavors of a classic pineapple upside-down cake. The rum's creamy sweetness and hints of coconut create a delectable synergy with the cake's caramelized pineapple and moist crumb.
Dark Chocolate Truffles and Spiced Rum with Orange Zest: Indulge in the decadence of dark chocolate truffles accompanied by the warm and aromatic Spiced Rum with a touch of orange zest. The spices and citrusy notes in the rum enhance the richness of the chocolate, leaving a lingering, luxurious taste.
There are many different types of rum. Read all about it in our blog: Types of Rum: understanding the magnificent 7 types of rum.
6. Rum and food: Unlocking Unexpected Pairings: Cheese, Chocolate, and More
Rum can surprise and delight when paired with unexpected partners such as cheese, chocolate, or even smoky flavors. Consider these intriguing combinations:
Aged Gouda and Anejo Rum: The nutty and caramel notes of aged Gouda cheese find a perfect companion in the smooth and mellow Anejo rum. The pairing creates a delightful contrast between the cheese's rich flavors and the rum's gentle sweetness.
Smoky Chipotle Dark Chocolate and Jamaican Rum: Embrace the boldness of smoky chipotle dark chocolate alongside the robust and vibrant Jamaican rum. The rum's tropical and fruity undertones mingle with the chocolate's spiciness, resulting in an unforgettable combination.
Do you want to learn more about rum? Read our blog What is Rum? A Guide to Understanding Rum.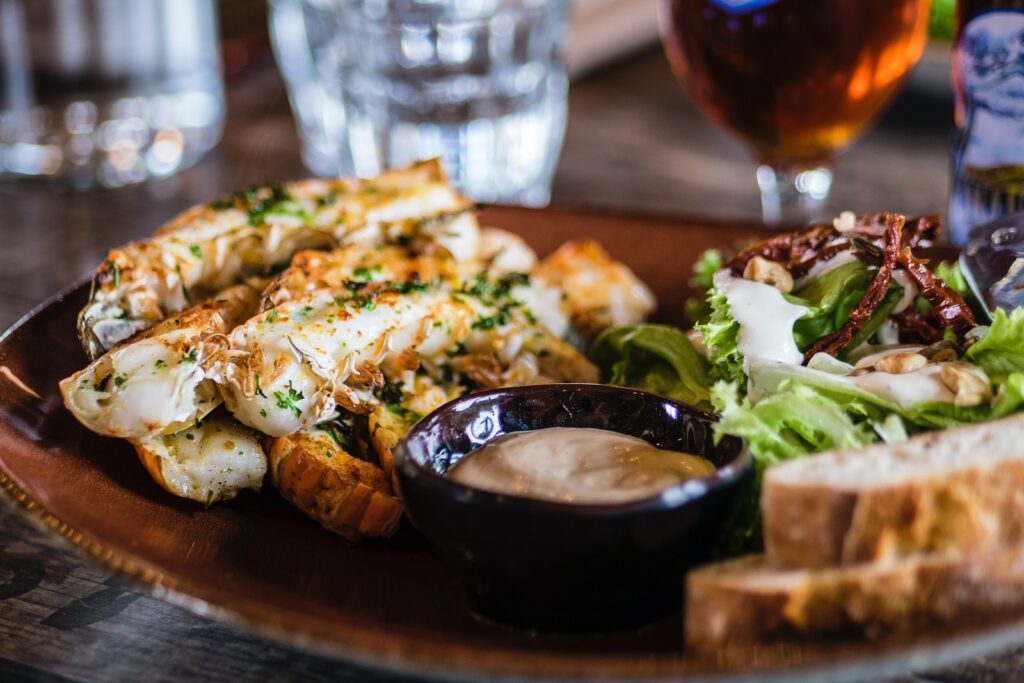 7. Rum and food: Conclusion
The world of rum and food pairings is a captivating realm of exploration and discovery. Whether you're seeking to enhance delicate flavors, complement savory dishes, indulge in sweet treats, or unlock unexpected combinations, rum offers a vast array of possibilities. Experiment with different rum styles, dishes, and ingredients to find your perfect harmony. Cheers to the delightful union of rum and food!
Moving Spirits: your rum wholesale with a wide assortment
We hope you learned a lot more about the history, the different kinds and the production of rum. Do you want to purchase rum for your liquor store? Then you have come to the right place! In our Sales Portal you can view our entire stock of rums 24/7. We always have 2,000+ brands in stock, including 60+ rum brands!
Besides the well-known brands such as Captain Morgan, Plantation, Havana Club and Bacardi, we also offer many other premium brands. You're always welcome at our wholesale if you're looking for a B2B supplier!
F.A.Q.
Rum gastronomy refers to the art of pairing food with rum, creating harmonious combinations that enhance the flavors of both the food and the spirit.
Rum pairs well with a wide range of foods. Delicate seafood, savory dishes, desserts, and even unexpected pairings like cheese and chocolate can create delightful flavor synergies with rum.
Rum's diverse flavors and aromatic profiles can elevate the dining experience by complementing and enhancing the flavors of various dishes, creating a symphony of tastes on the palate.
Different rum styles offer unique characteristics for pairings. Light rums work well with seafood, while dark rums complement savory dishes. Flavored rums can enhance sweet and dessert pairings.
Absolutely! Try pairing a light rum with grilled shrimp and a citrus mojito for a refreshing and complementary combination of flavors.