Rum Cocktails: Mixing with great Style
Join us as we embark on a flavorful journey through the world of rum mixology. From classic recipes to innovative creations, discover the art of mixing with style with these rum cocktails!
Index
1. Introduction
Rum cocktails have captured the hearts and palates of cocktail enthusiasts worldwide. With their diverse flavors, from light and crisp to rich and complex, rum-based mixes offer a vibrant and exciting world of mixology. In this blog, we will explore the art of crafting rum cocktails, from classic concoctions that have stood the test of time to tiki-inspired tropical delights and innovative creations.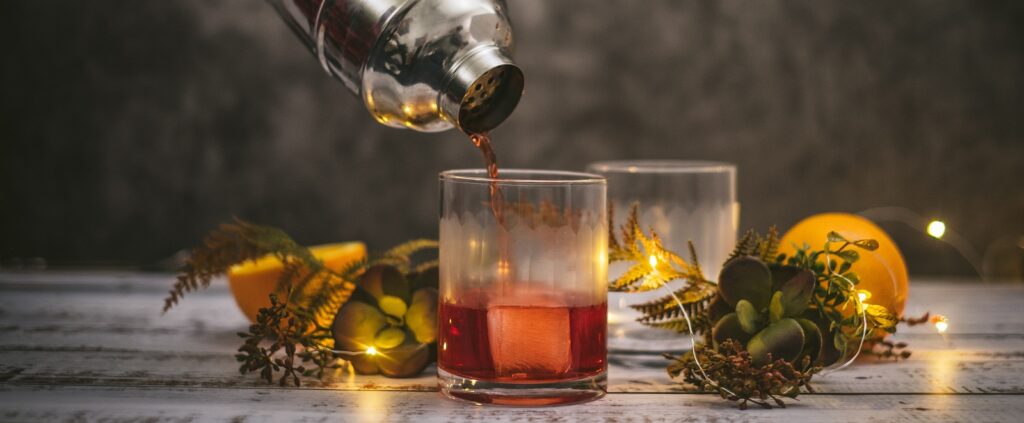 2. Understanding the Versatility of Rum in Cocktails
Rum's versatility as a spirit lends itself to a wide range of cocktail possibilities. Its diverse profiles, ranging from white and light rums to aged and spiced varieties, allow for a multitude of flavor combinations. Whether you prefer sweet, tangy, fruity, or bold, there's a rum cocktail to suit every taste preference.
3. Classic Rum Cocktails: Timeless Elegance and Flair
Classic rum cocktails showcase the time-honored recipes that have delighted cocktail enthusiasts for generations. These cocktails demonstrate the elegance and simplicity that rum can bring to a mixed drink.
Mojito: The Refreshing Cuban Classic
The iconic Mojito combines fresh mint, lime juice, simple syrup, soda water, and white rum for a refreshing and invigorating drink that transports you to the sun-soaked beaches of Cuba.
Ingredients:
2 oz (60 ml) white rum
1 oz (30 ml) freshly squeezed lime juice
2 teaspoons granulated sugar
6-8 fresh mint leaves
Soda water (to top)
Ice cubes
Lime wedges and additional mint leaves for garnish

Instructions:
In a glass or cocktail shaker, muddle the mint leaves and sugar together until the mint releases its aroma and the sugar is dissolved.
Add the lime juice and white rum to the glass or shaker.
Fill the glass with ice cubes and stir well to combine all the ingredients.
Strain the mixture into a highball glass filled with fresh ice cubes.
Top with soda water to your desired level of fizziness.
Garnish with a lime wedge and a sprig of mint.
Give it a gentle stir before enjoying.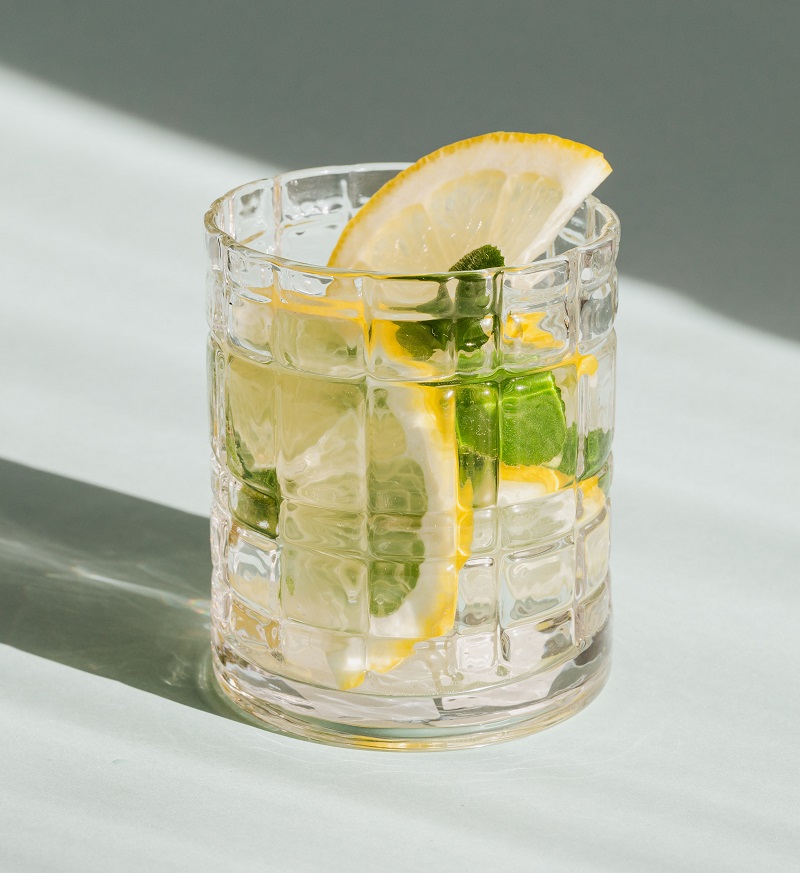 Daiquiri: A Simple and Sophisticated Delight
The Daiquiri, made with white rum, lime juice, and simple syrup, exemplifies the beauty of a well-balanced and refined cocktail. Its simplicity allows the rum's character to shine through, resulting in a crisp and delightful libation.
Ingredients:
2 oz (60 ml) white rum
1 oz (30 ml) freshly squeezed lime juice
3/4 oz (22.5 ml) simple syrup (equal parts sugar and water, dissolved together)
Ice cubes
Lime wheel or twist for garnish

Instructions:
Fill a cocktail shaker with ice cubes.
Add the white rum, freshly squeezed lime juice, and simple syrup to the shaker.
Shake vigorously for about 15-20 seconds to chill the ingredients.
Strain the mixture into a chilled coupe or martini glass.
Garnish with a lime wheel or twist for an extra touch of citrus aroma.
Serve and enjoy your refreshing Daiquiri!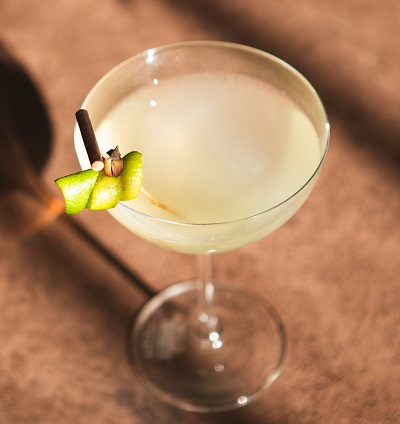 4. Tiki-Inspired Rum Cocktails: Tropical Paradise in a Glass
Tiki cocktails bring a taste of the tropics with their exotic flavors, colorful presentations, and playful garnishes. These cocktails often incorporate a blend of rums, fruit juices, and tropical ingredients to create a paradise in a glass.
Piña Colada: Sip on Paradise's Creamy Delight
Indulge in the creamy and tropical Piña Colada, featuring rum, coconut cream, and pineapple juice. This velvety concoction embodies the essence of relaxation and transports you to a sandy beach with each sip.
Mai Tai: A Tropical Journey with Exotic Flavors
Embark on a tropical journey with the Mai Tai, a blend of rum, orange curaçao, lime juice, orgeat syrup, and a hint of grenadine. This complex and layered cocktail tantalizes the taste buds with its harmonious fusion of flavors.
5. Rum Cocktails with a Twist: Innovation and Creativity
Innovation and creativity have pushed the boundaries of rum mixology, resulting in unique and exciting concoctions that showcase the spirit's versatility.
Dark 'n' Stormy: Embrace the Fiery Ginger Beer
The Dark 'n' Stormy, a highball cocktail featuring dark rum and spicy ginger beer, delivers a bold and invigorating combination. The fiery kick of the ginger beer complements the rich flavors of the rum, creating a captivating sensory experience.
Ingredients:
2 oz (60 ml) dark rum
4-6 oz (120-180 ml) ginger beer
1/2 oz (15 ml) freshly squeezed lime juice
Lime wedge for garnish

Instructions:
In a glass or cocktail shaker, muddle the mint leaves and sugar together until the mint Fill a highball glass with ice cubes.
Squeeze the lime juice into the glass.
Pour the dark rum over the ice and lime juice.
Stir gently to mix the ingredients together.
Top off the glass with ginger beer, leaving a little space at the top for fizz.
Give it a final gentle stir to combine the flavors.
Garnish with a lime wedge on the rim of the glass.
Enjoy the bold and refreshing Dark 'n' Stormy!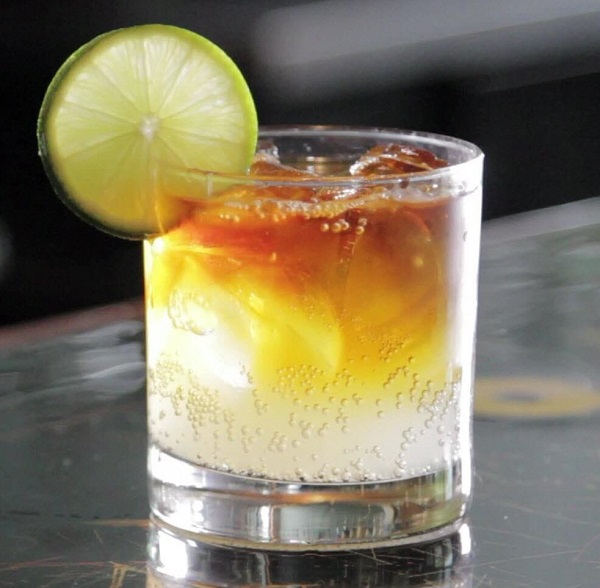 Spiced Rum Punch: A Spicy and Fruity Delight
Discover the Spiced Rum Punch, a delightful medley of spiced rum, tropical fruit juices, and a hint of spice. This vibrant and fruity concoction offers a perfect balance of sweetness and spice that will leave you craving another sip.
Ingredients:
2 oz (60 ml) spiced rum
3 oz (90 ml) pineapple juice
1 oz (30 ml) orange juice
1/2 oz (15 ml) lemon juice
1/2 oz (15 ml) grenadine syrup
Dash of Angostura bitters (optional)
Pineapple wedge and cherry for garnish
Ice cubes

Instructions:
Fill a cocktail shaker with ice cubes.
Fill a cocktail shaker with ice cubes.
Add the spiced rum, pineapple juice, orange juice, lemon juice, grenadine syrup, and a dash of Angostura bitters (optional) to the shaker.
Shake well to mix and chill the ingredients.
Fill a glass with ice cubes.
Strain the punch mixture into the glass over the ice.
Garnish with a pineapple wedge and a cherry on a cocktail pick.
Serve and enjoy the delightful flavors of your Spiced Rum Punch!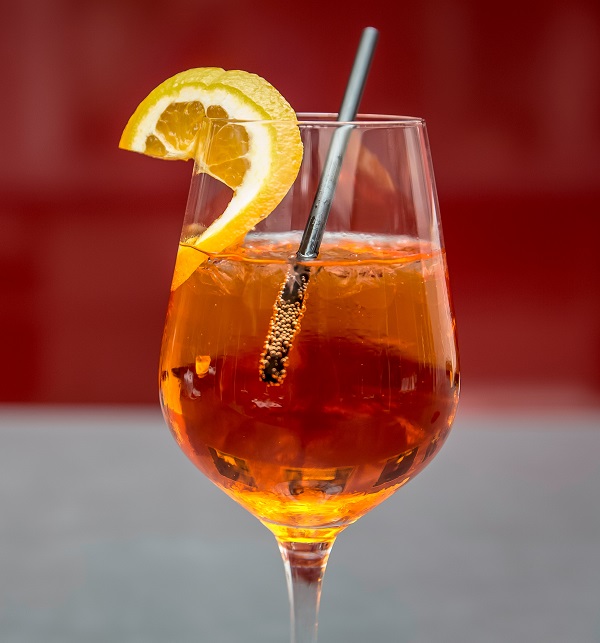 6. Conclusion
Rum cocktails offer a world of flavors and experiences, from timeless classics to tropical escapes and innovative twists. Whether you're lounging by the beach, hosting a gathering, or simply seeking a delightful libation, rum cocktails are sure to impress. So raise your glass and toast to the vibrant world of rum-based mixology. Cheers!
There's a lot more to learn about rum! Read all about it in our blog: What is Rum? A Guide to Understanding Rum.
Moving Spirits: your rum wholesaler.
With an assortment of over 60+ rum brands in stock, you can find many different rums at our wholesale. Are you interested in purchasing rum for your liquor store? From iconic names like Bacardi, Captain Morgan, and Mount Gay to smaller craft distilleries, we have the right rum for you! In our Sales Portal you can view our entire stock of rums 24/7. Just create an account to access our inventory whenever and wherever you want.
Thanks to our extensive worldwide network of suppliers, we often have what you are looking for. So feel free to challenge us! Moving Spirits serves business customers throughout Europe and beyond.
F.A.Q.
Absolutely! The blog includes a range of cocktail recipes, including some beginner-friendly options that are easy to follow and enjoy.
Yes, you can customize the recipes to your taste. Feel free to substitute ingredients or adjust quantities to suit your preferences and experiment with different flavors.
Certainly! Many of the cocktails can be adapted to be non-alcoholic by omitting the alcohol and adding alternative ingredients like flavored syrups or sparkling water.
No, most of the cocktails can be made with basic bar tools like a shaker, jigger, and strainer. However, having a blender for certain frozen cocktails can be helpful.
The blog provides garnish suggestions for each cocktail, but feel free to get creative and personalize the presentation based on your preferences and available ingredients.