Are you looking for a Finlandia wholesale? Moving Spirits is here for you if you are looking for convenience, a wide assortment and many more advantages! We are a Finlandia supplier where you have a wide choice. Whether you go for the Blackcurrant or the Coconut, we offer it all! Our entire stock can be viewed 24/7, real-time, in our Sales Portal. This means you'll never have to spend any more hours going through long Excel Lists.
In our Sales Portal, we always show all important product specifications, including product prices. Fill the shelves of your liquor store now with all the delicious flavors of this unique vodka. Moving Spirits is a Finlandia vodka distributor supplying business customers within and outside Europe. Because we are 100% independent, we can always respond quickly to your requests.
Since 1970 the purest vodka from Finland, Finlandia
As a Finlandia vodka wholesale, we are always curious about the story behind our liquor brands.
For the history of this pure, smooth Finnish vodka, we go back more than a century. It all began at the Rajamaki distillery, which was founded in 1888 at the Rajamäki spring, a glacier. More than 80 years later, Finlandia (read more at Wikipedia) was founded in 1970 by Alko, Finland's national liquor trade, and was initially sold exclusively in Finland. It was the first vodka to be made with Finnish-grown barley and pure glacial spring water. The brand grew rapidly and was introduced to the United States in the 1970s. In the 1980s, Finlandia also began to grow in Europe and Asia. It is now sold in more than 60 countries and is the number one selling vodka in Finland.
A new liquor factory was built at the Rajamäki site in Finland in 1975, and distillation was centralized at the Koskenkorva facility in 1987. The brand is also known for its unique bottle design, which has won several awards for its craftsmanship. The brand has been owned by Brown-Forman since 2004.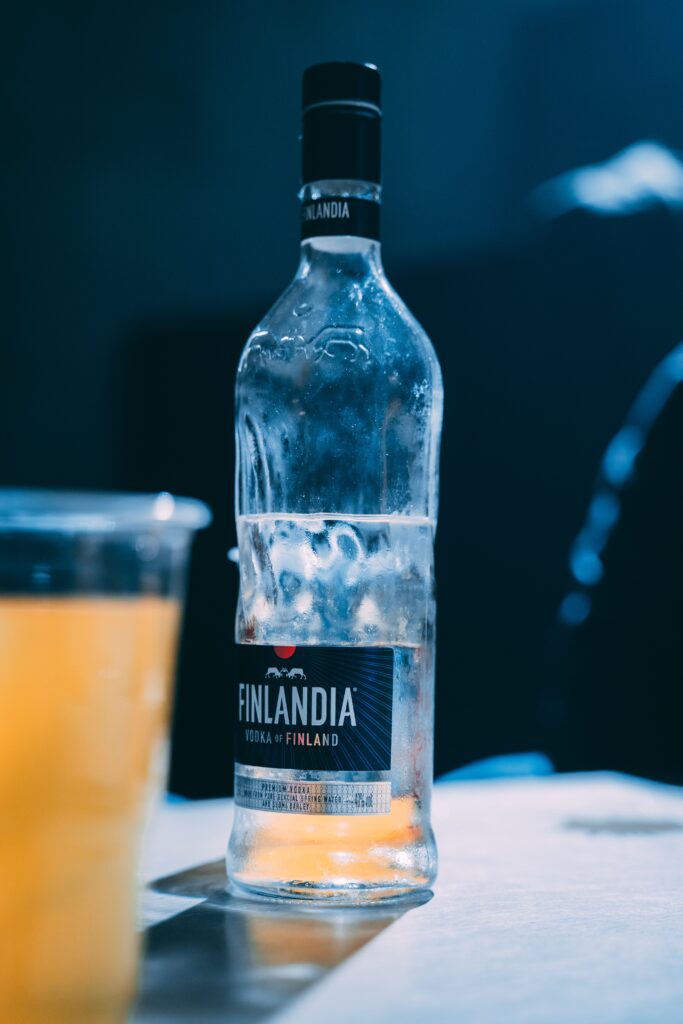 Finlandia wholesale: Everything is about delivering consistent quality.
Before we, as a Finlandia supplier, have these vodkas in our warehouse, an extensive production process precedes them.
The production of Finlandia is all about selecting the best ingredients. The base of the vodka is the pure spring water naturally filtered through ancient glacial moraines. This is mixed with selected barley made by local farmers. The barley is essential for the distinctive crisp, light taste. The local Finnish barley creates a mash that undergoes more than 200 distillation steps. The vodka is freshly filtered through a unique process that uses critically cold environments.
After filtering, the vodka is bottled and then packaged. The entire production process of Finlandia Vodka is focused on maintaining consistent quality. Cooling and heating water used throughout the process is recirculated in a closed system to efficiently regulate temperature and minamize water consumption.
Finlandia supplier with a wide, ever-growing assortment
Finlandia offers a wide range of different flavors, including the traditional neutral vodka, Citrus, Lime and Mango, for example. However, that's not all. As a Finlandia supplier, we like to stay up-to-date, which is why we regularly complement our range with these unique vodkas. Flavors you can find in our assortment?
Finlandia Blackcurrant
Finlandia Coconut
Finlandia Cranberry
Finlandia 101 Proof
Finlandia Nordic Berries
Finlandia Tangerine
We're going to make the choice even a little more difficult for you. In fact, we offer different sizes as well. But no stress. Because you can put together a mixed order with us, you never have to choose and you can order from every flavor already per box. Moving Spirits is a Finlandia distributor that likes to think along with you. You can easily and quickly put together this mixed order yourself in our unique Sales Portal.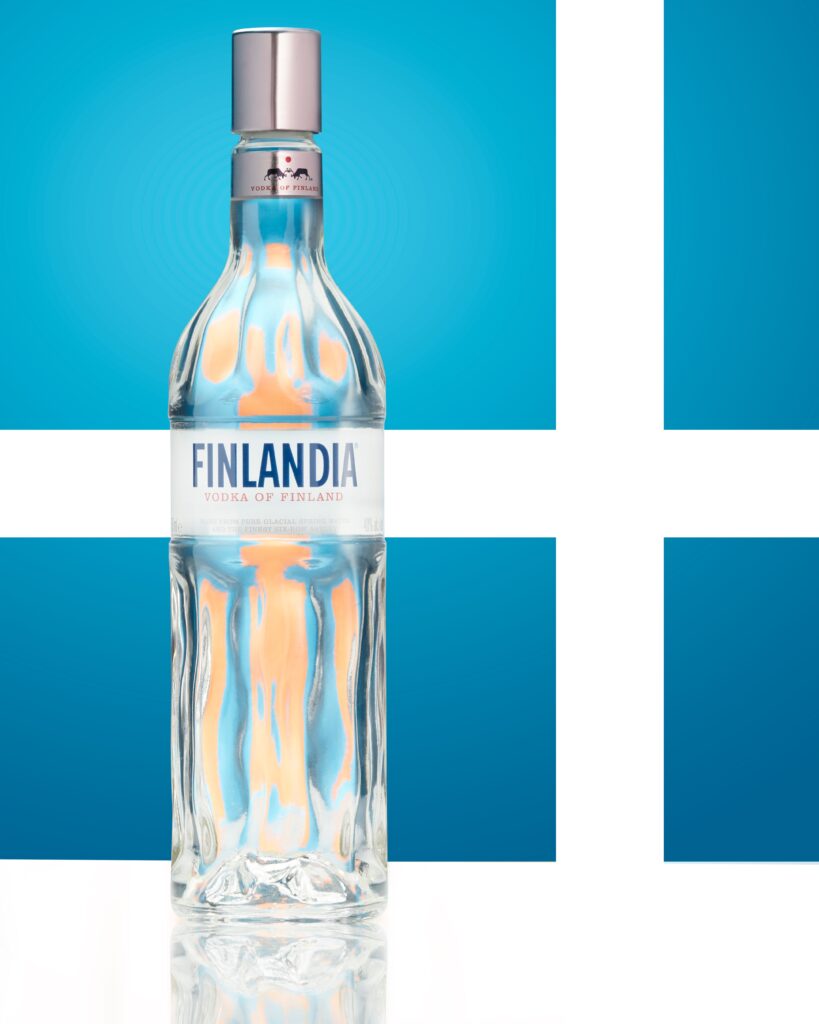 Let us be your Finlandia distributor and check out our stock online now!
Our Sales Portal: the convenience you also experience at major retailers! As Finlandia wholesale, we try to make the purchasing process as easy as possible for our customers. For example, you can create and confirm a complete order within just a few steps. After accessing our Sales Portal, you can view our entire inventory 24/7.
Using the search bar you can search for a specific product, but you can also filter on a certain beverage category. As a result, you no longer have to dig through long Excel lists, but can quickly view all product specifications. You will also always see real-time prices. An additional advantage is that we regularly offer exclusive deals to our portal users. So are you looking for Finlandia for wholesale prices? Then Moving Spirits is the right place for you.
Are you interested in letting us be your new Finlandia distributor now? Before you can get started in our Sales Portal, you have to create an account. Order from now on wherever and whenever you want in our Sales Portal:
1. Fill out the 'become a customer' form.
2. Your request will be checked by us.
3. If approved, you will be granted access to our Sales Portal and login details will be sent to you by email.
4. You can easily order when it suits you and you always have insight into current stocks and prices.
Moving Spirits, the place to be when buying wholesale Finlandia
We are happy to be there for you as a supplier of Finlandia. Yet we also offer more than that. Because we are 100% independent, we can always respond quickly to all your requests. We always have more than 50 vodka brands in stock. So if you are looking for other vodka brands, such as Beluga, Crystal Head or Au Vodka, we are happy to supply you with those as well.
Even besides vodka, we have a wide selection of other types of spirits. Discover all the brands of whiskey, gin and rum we offer in our Sales Portal. Are you far from finished reading and curious to learn more about us? Then read more about our vodka wholesale. We hope to be able to help you put together an order soon!
Do not hesitate any longer and create an account at our Finlandia wholesale now.