Looking for a Remy Martin wholesale? It is one of the most famous names in the field of cognac. So you really want this one on your shelves! Don't wait any longer and fill your liquor store shelves with a wide assortment of our quality Remy Martin cognacs.
Moving Spirits is the supplier of Remy Martin if you are looking for competitively priced cognac that is available 24/7. We can make this possible through our own developed Sales Portal. This shows our entire stock, with all real-time product specifications. You will be amazed by our extensive assortment.
You can always come to us for Remy Martin cognac for wholesale prices. As a distributor of Remy Martin, we supply business customers within and outside Europe.
The history of Rémy Martin
As a wholesaler of Remy Martin, we are interested in the story behind the brand and its products.
Some brands take a long time to think about the brand name, which was not necessary with Remy Martin (read more at Wikipedia). This French cognac brand is named after its founder, a winegrower from southwestern France. In 1724 he founded the cognac trading house, today one of the oldest surviving cognac producers.
The company started by Remy Martin was passed down from father to sons for generations. In 1841 the company was taken over by Paul-Emile-Rémy Martin, who oversaw its great growth. He designed a logo, a centaur to Sagittarius. This is the zodiac sign of Martin himself.
Rémy Martin cognacs have been sold worldwide since 1927, after the VSOP Fine Champagne was launched by new owner André Renaud. In 1991, the House of Rémy Martin incorporated Rémy Cointreau into the company, which has an international portfolio of spirits.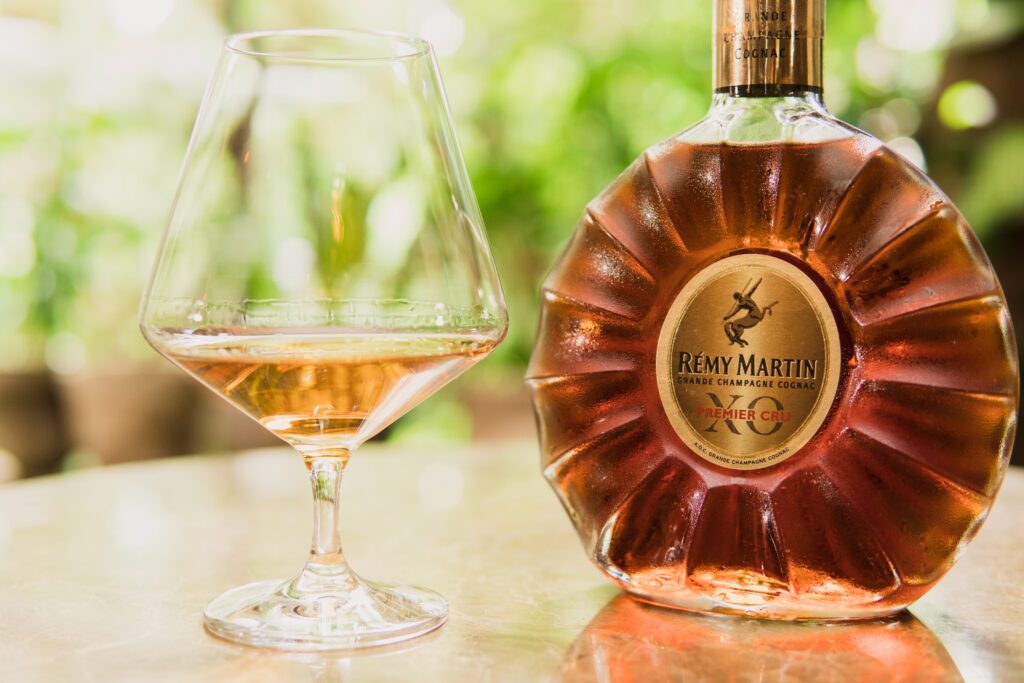 Rémy Martin wholesale: always a unique experience
A unique experience? You will surely get that as soon as you taste the smooth taste of the Remy Martin Louis XIII. The consistent quality of Remy Martin cognac comes from the passion and expertise put into its production. But how did this actually come about? What does it take to produce this unique drink? Before Remy Martin cognac is available for sale at our wholesale, an extensive production process precedes it.
Remy Martin cognacs only come from a blend of eaux-de-vie from the Grande Champagne and Petite Champagne crus (two French cognac regions), with at least 50% Grande Champagne. Traditional distillation of the lees (sediment from grape fermentation) in small copper kettles is used. The alcohol is evaporated during aging in Limousin-type oak barrels. Depending on which style is sought, cognac may be aged in young or old oak barrels, with stronger or finer grain in the staves. Finally, products of different aged spirits are blended to create a unique cognac.
A surprisingly wide assortment with us as Rémy Martin supplier
As Remy Martin wholesale, we always want to stay up-to-date with our assortment. Our assortment includes, among others, the four most popular varieties of this cognac. Are you looking for the best of the best? Then go for the Remy Martin Louis XIII. Or do you prefer a slightly more complex blend? Then Remy Martin XO will be perfect for you! Below is a brief list of the products we offer:
Remy Martin VSOP
Remy Martin XO
Remy Martin Louis XIII
Remy Martin 1738 Accord Royal
Remy Martin CLUB
Remy Martin VSOP Mature Cask Finish
All available variants can be found in our Sales Portal. We also offer many options in different sizes. Do you find it difficult to choose exactly what you need? No stress! As a Remy Martin distributor we offer you the possibility to put together a mixed order. This way you don't have to order in large volumes, but you can already order one box of each variant.
Take a quick look at our complete stock of Remy Martin in our Sales Portal. Below we tell you more about it!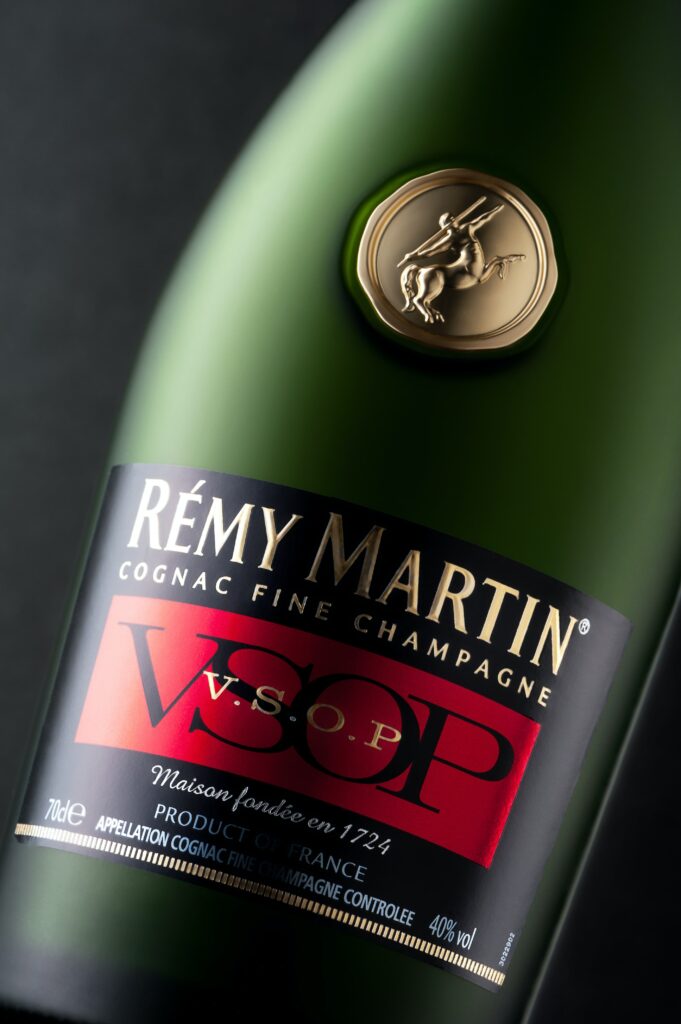 The benefits of purchasing from us as a Rémy Martin distributor
Have you become curious and want to know more about our Sales Portal by now? We'd rather you discover all the benefits for yourself, but we'll tell you a few anyway!
Thanks to our Sales Portal, we are available to you day and night. In fact, you can view our entire inventory 24/7, including all important product specifications. We even include photos, so you'll always know exactly what you're ordering. As a Remy Martin supplier, we try to keep the production process as simple as possible. Our Sales Portal can therefore be compared to major retailers, simply add something to your shopping cart, confirm the order and then it's up to us to take care of the rest!
Are you now eager to order Remy Martin for your liquor store, but want to do so at a competitive price? We will always sell Remy Martin at wholesale prices. As a portal user you will also regularly receive exclusive offers, so keep an eye on our offer page! Have you become even more enthusiastic and can't wait to get started in our Sales Portal? Sign up by following the steps below and be surprised by all the benefits of it!
1. Fill out the 'become a customer' form.
2. Your request will be checked by us.
3. If approved, you will be granted access to our Sales Portal and login details will be sent to you by email.
4. You can easily order when it suits you and you always have insight into our current stock and prices.
Find more cognac brands at our wholesale
As you have probably understood by now, we are very enthusiastic about this French brand of cognac. However, we are not only a supplier of Remy Martin, but you can also come to us if you want to replenish your stock with other cognacs. Examples of brands? Think of Hennessy or Courvoisier.
Are you far from finished? Then read more about us as cognac wholesale or take a look at what other types of drinks we offer and view our brands.
Do not hesitate and register for our Sales Portal now! Purchase now at our Remy Martin wholesale.