100% independent liquor wholesaler
24/7 an overview of all the stocks and prices
1,000+ available brands in stock and access to 20,000 kinds of spirits
Athrú stands for Irish craftsmanship with a luxurious character by offering long-aged whiskeys that have matured in various cask types. Athrú wants to create the most desirable, unique and tasteful Irish whiskey brand. As an liquor wholesaler, we offer the delicious Athrú drinks as one of our import brands.
An explosion of freshness
The Lough Gill Distillery has released another batch of special editions! Only 3,000 were released, but the small batch release #1 is a perfect combination of dried fruits and spiced vanilla with a subtle toffee finish. Besides that, the 16 Y.O. Tokaji (56%), a sweet whisky with a long drying finish of peppercons and licorice. The 16 Y.O Pedro Ximenez (56.5%) exudes dark sugars and dried fruit.
Last but not least, the 6 Y.O. Oloroso, is packed with red fruit flavors and spices. The taste can be described as dark chocolate, walnuts and spices combined with sweet ils, vanilla and honey. What more could you ask for? Buy these limited editions in our Sales Portal now!
Next to the Lough Gill distillery, Athrú has six hectares of shelter, which is equivalent to 140,000 barrels, to mature the whiskeys. This is where all whiskeys mature and end, each benefiting from the unique taste of the fresh Atlantic air.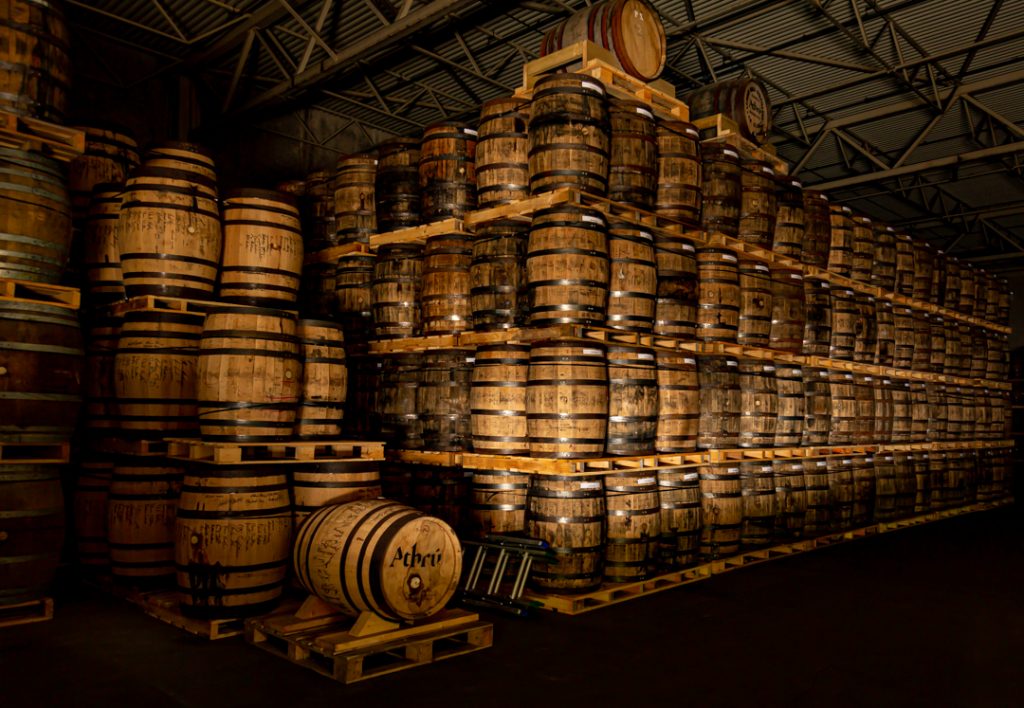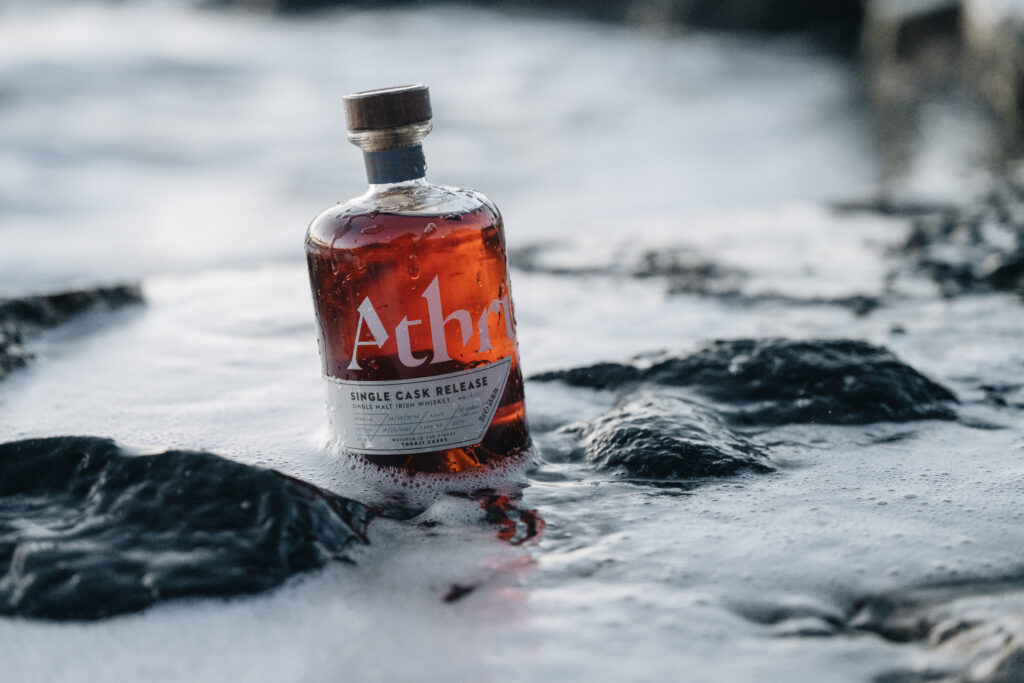 Unique taste with a touch of the Irish west coast
The triple distilled single malts are made from 100% malted barley. The water that is used, comes from an on-site water source and is filtered through the surrounding area and the rock layers of the mountain. The combination of the highest quality malted barley, the unique water source and the state-of-the-art equipment makes it a delicious whiskey.
The factory is designed to be as energy efficient as possible, with the steam being produced via a pressure steam boiler. This is used as a heat source during the production process.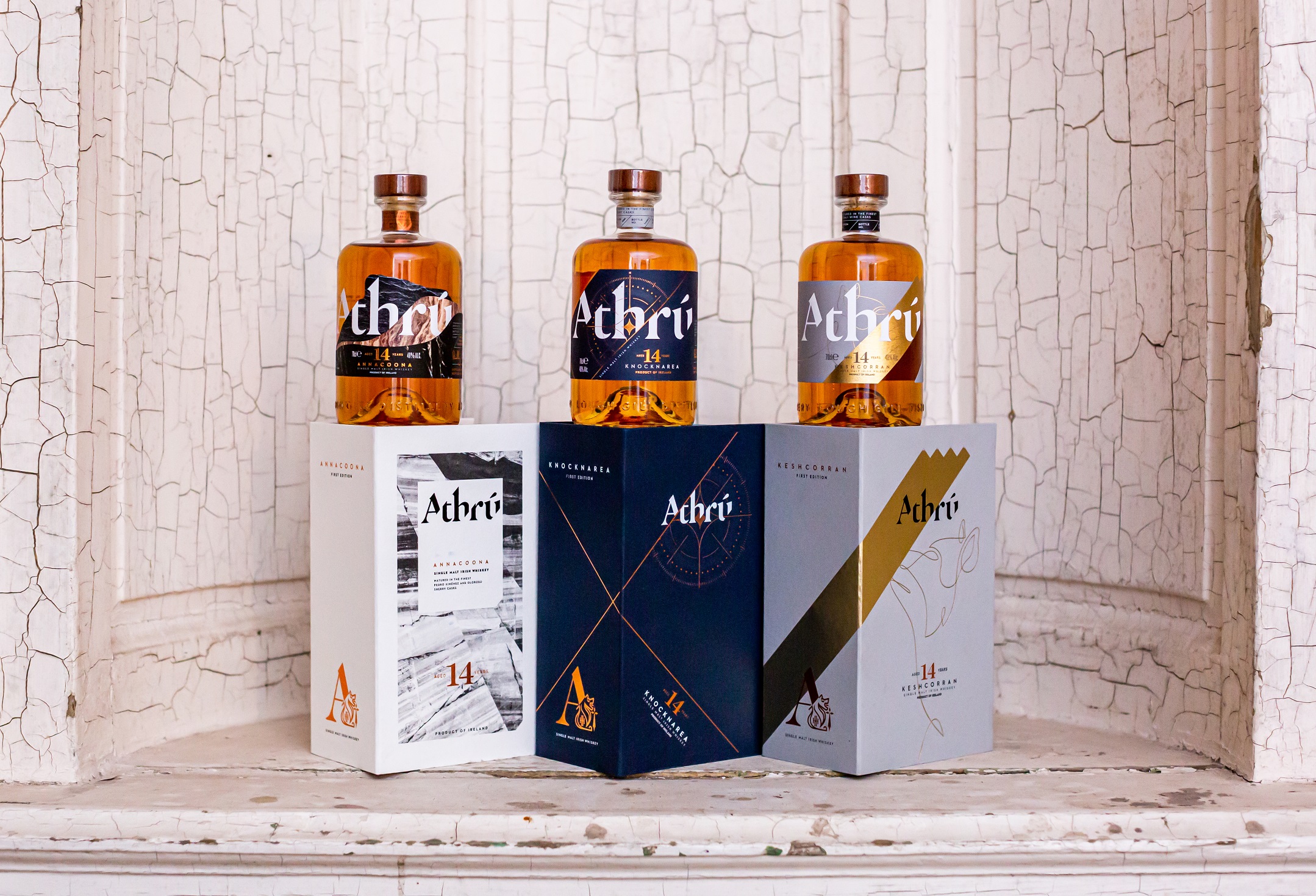 Their own library of drinks
Athrú came up with the idea to create their own 'library' with their drinks and especially 'first editions'. The drinks are all packed in a way that resembles 'First Edition' books, with their own design but all in the same shape.
The single malt whiskeys have been selected by Billy Walker, the man who was named Global Distiller of the Year in 2015.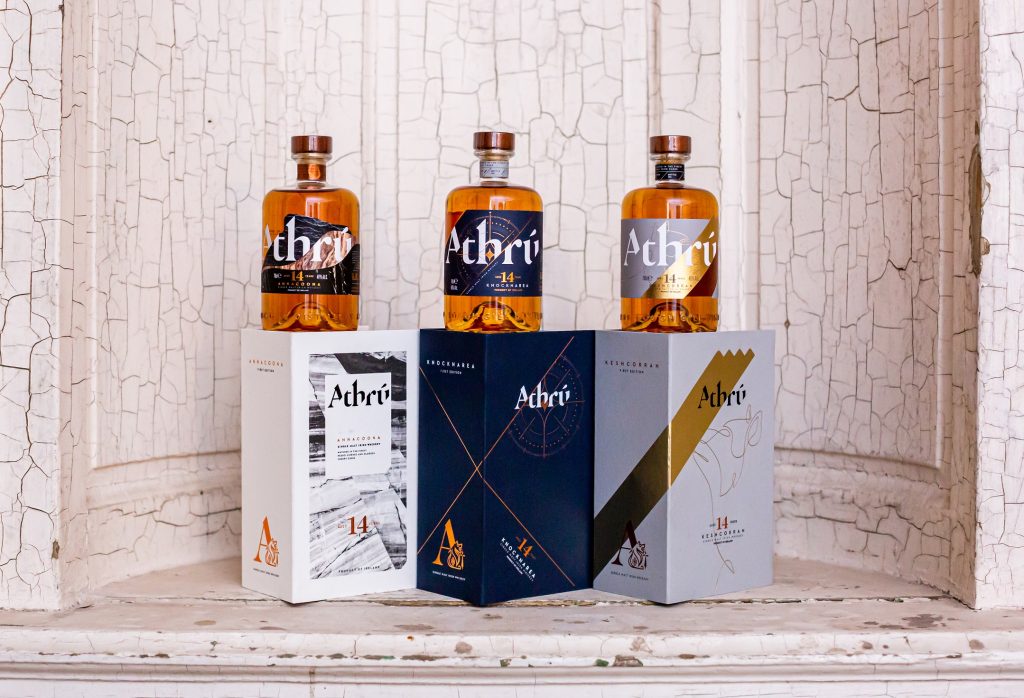 We are happy to import Athrú's unique drinks. Have you also become interested? Order immediately in our Sales Portal or contact us!