Looking for Aviation Gin, one of today's best gins? At our Aviation wholesaler, you will always, 24/7, have access to our full inventory. No more scrolling through endless long Excel lists, just open our Sales Portal and get instant insight into all product specifications.
Ease of use is important to us, which is why you can compare our Sales Portal to large international retailers. And a bonus, we regularly have great offers exclusively for portal users! Moving Spirits is an aviation supplier supplying business consumers throughout Europe and beyond.
History of Aviation Gin
An Aviation gin wholesaler where it's about more than just general knowledge? At Moving Spirits, we are interested in the underlying story of our brands.
In what year it all began is hard to say. What we know as a distributor of Aviation American Gin (read more at Aviation), which is the official name of the brand, is that Christian Krogstad started House Spirits Distillery in Portland, Oregon. There was only one problem… They didn't know what a classic dry American gin tasted like. After experimenting with many different combinations, they found the perfect blend. Want to know more about this? Read about the production process below.
House Spirits Distillery sold Aviation American Gin (read more on Wikipedia) in 2016 to New York-based distributor Davos Brands. A collaboration with actor Ryan Reynolds began in February 2018. "If you think all gins taste the same, you're making a mistake," Reynolds said. Because of him, the brand became more popular. In August 2018, Aviation was sold to Diageo.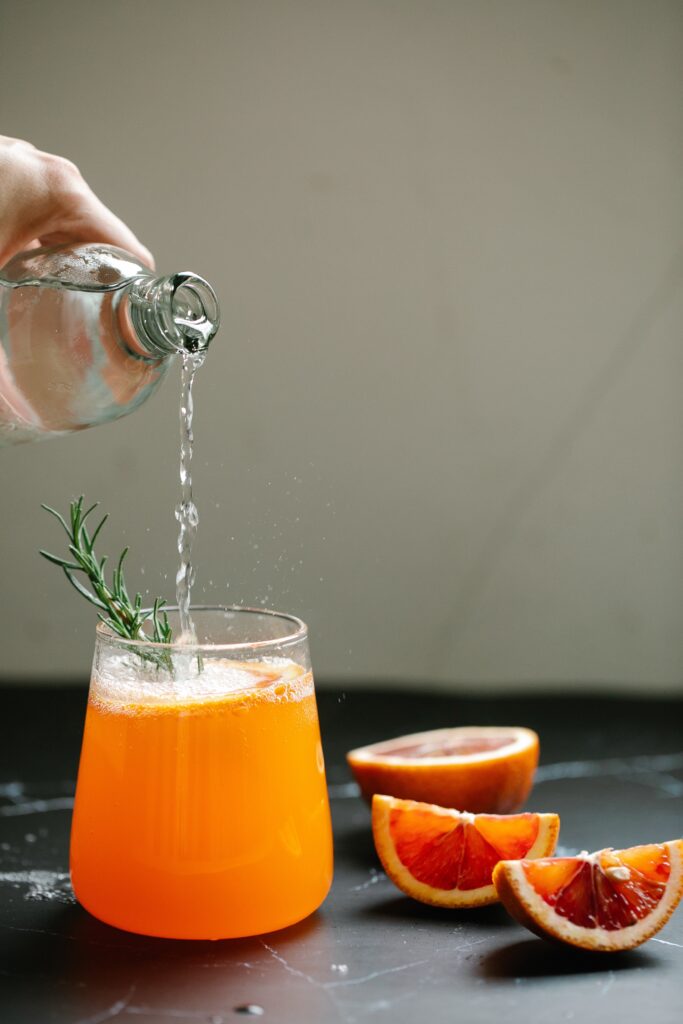 Aviation wholesale: a smooth gin you can never get enough of
We, as an Aviation Gin supplier, can't get enough of this smooth gin. But how do they make this unique gin? The gin is distilled using a slow and low-temperature process, which helps to preserve the delicate flavors and aromas of the botanicals. There are 4 steps in the production process:

Infusion; it all starts with the right blend of the used botanicals. Which ones? cardamom, coriander, French lavender, anise seed, sarsaparilla, juniper, and two kinds of orange peel.
Distillation; water is added, with which it is pumped into stills. Steam mantles heat the macerate; the vapors enter the condenser, which cools the vapors to form the gin distillate.
The cut; Distillers collect the "heart of the spirit," then determine the end of the cycle and make the final cut, "the tails." All in all, this takes about 7 hours.
Blending and bottling; the last part of the process. Pure water will be added in the final blending tank. After this, they will bottle the Gin. This is when the process is finished, so it can hit the shelves of our Aviation Gin wholesale.
Aviation Gin is made to be balanced and smooth. This result is created by blending as many as seven botanicals together. Aviation is perfect for giving body to a gin-tonic or standing its ground in a cocktail. Are you excited already? Then read more about how you can order from us as your Aviation distributor below!
24/7 access to our unique Sales Portal
Aviation Gin at wholesale prices? Who wouldn't want that? And what if you could look into an Aviation supplier's inventory 24/7 and easily order online whenever and wherever you want? Moving Spirits promises you all of this!
What's most important to us? That the ordering process is as simple and accessible to you as possible. Some advantages of our Sales Portal are that you get personalized offers and promotions, exclusive deals for portal users and always insight into newly arrived inventory. Before we can be your Aviation distributor and you can access our real-time stock, you must create an account. Only a few steps are required:
1. Fill out the 'become a customer' form.
2. Your request will be checked by us.
3. If approved, you will be granted access to our Sales Portal and login details will be sent to you by email.
4. You can easily order when it suits you and you always have insight into our current stock and prices.
A gin supplier with an extensive assortment
Are we only a wholesaler of Aviation? No, in addition to Aviation gin, we offer many other gin brands. Examples include Malfy, Monkey 47 and Gin Mare. We also have several import brands, we call these our 'Improving Spirits'. As a supplier of gins, we want to continuously expand our assortment. 
There is much more you can find in our assortment. Besides gin, you can also come to us to fill the shelves of your spirits store with vodka, whiskey and rum. Curious about more? Read more about our gin wholesale.
Don't wait any longer! Purchase at our Aviation wholesale for competitive prices now.