The importance of a Certificate of Origin for cross-border trade
You have probably heard about a Certificate of Origin (COO) or maybe you've even used this export document dozens of times. But what exactly does it entail? And is it mandatory in all countries? In this article we tell you everything you need to know about the COO certificate.
The meaning of Certificate of Origin
A Certificate of Origin, also known as COO in short, is a document prepared by the exporter. It is an export document that indicates the country in which a product was manufactured. They indicate the "nationality" of the product and serve as a declaration by the exporter to meet customs or trade requirements. Reasons to use a COO export document are:
A quota system such as a tariff quota. This is a reduction on import duties for certain quantities of products.
Anti-dumping duties. This involves governments imposing additional import duties when goods enter the market too cheaply, distorting the national market.
To check if there are any health issues. This occurs when a country fears diseases in animals or plants from certain countries.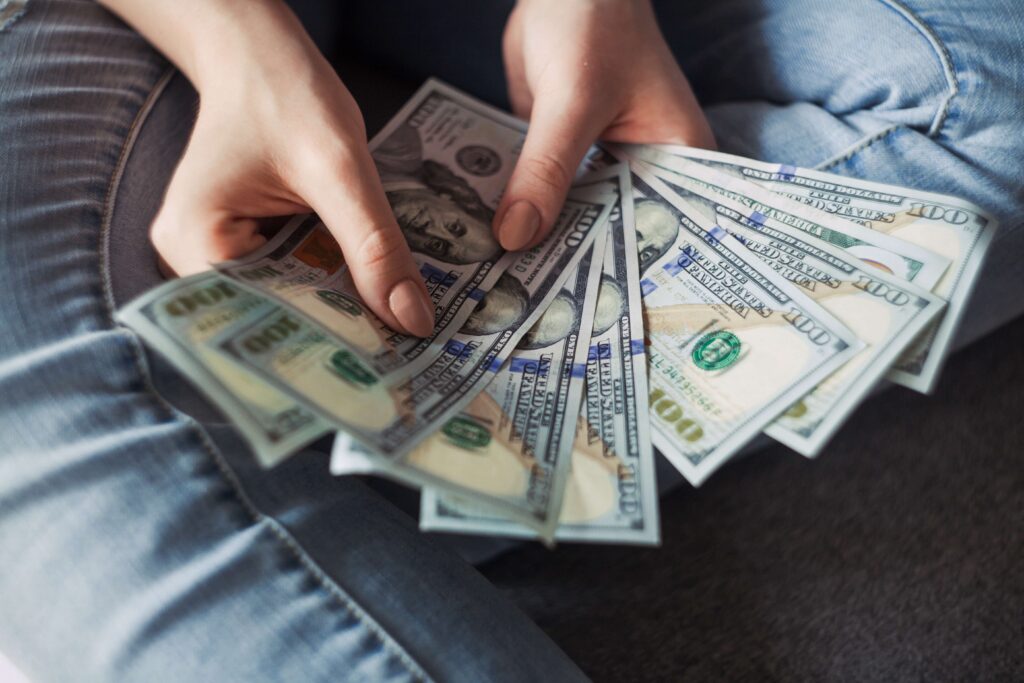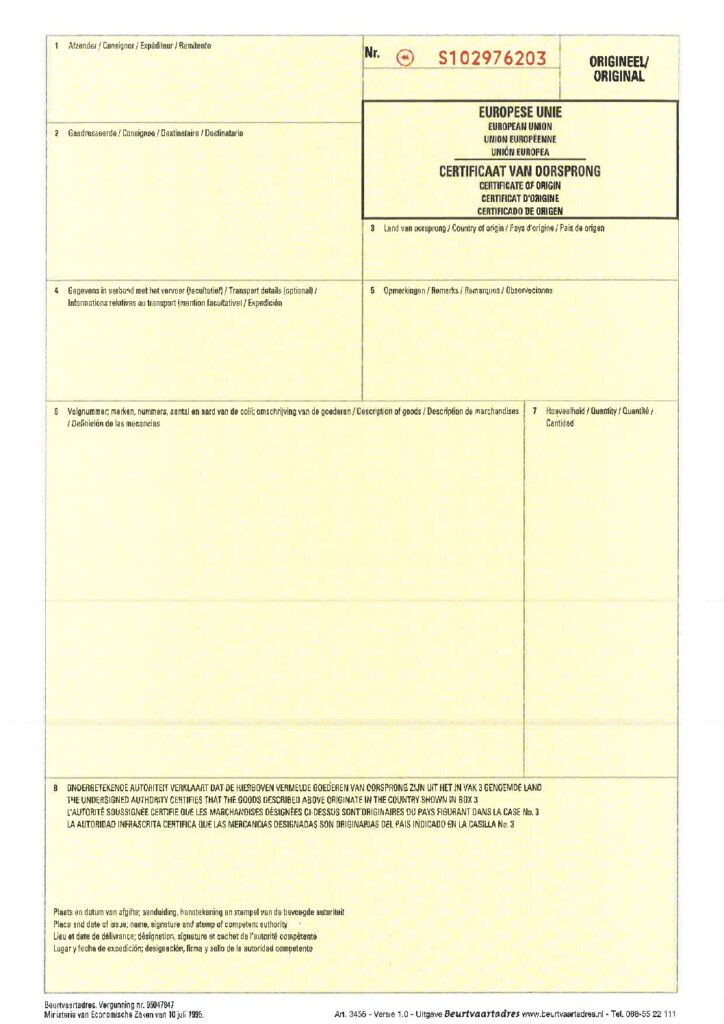 What a Certificate of Origin form comprises
There is no standardized Certificate of Origin for export. The document doesn't only indicate where the product was produced, it also provides more basic information about the product itself, the destination, tariff code, who the exporter and importer are, and the country of export.
Even though there is no standard certificate of origin form, there are two types of COOs that can be distinguished:
A non-preferential Certificate of Origin certifies that the goods are not subject to preferential treatment. These are the main types of Certificates of Origin that the chamber of commerce can issue and are also known as a "normal'' COO.
A preferential Certificate of Origin certifies that goods are eligible for reduced tariffs or exemptions when exported to countries that grant these privileges. These COO certificates are usually closely tied to regional trade agreements.
Several components that need to be included
There are several components that must be included in the certificate by default. These are the following:
Exporter's name and contact information
The name and contact information of the producer (if different from the exporter)
The name and contact information of the receiver
A clear description of the goods, including HS code, quantity and weight
The country of origin
The number of the air waybill
Details of means of transport and route (optional)
Remarks (optional)
Commercial invoice number(s) and date(s) (optional)
Who issues a Certificate of Origin?
The exporter, who is aware of the specific border control requirements in the importing country, must document the information. By now you are probably wondering, "Where do I get a Certificate of Origin?''. You need to arrange a COO for each export shipment. This must be applied for at the chamber of commerce. You can arrange this online through an intermediary or you call in a logistics service provider for this purpose.
The exporter can apply for a COO at the local chamber of commerce. To do this, you must fill out a properly sworn statement of origin and notarize it. To prove where the goods were produced, a manufacturing invoice can be sent. In some countries, you can apply for a Certificate of Origin online. In other countries, you fill out a standard Certificate of Origin form and submit it to your local chamber of commerce for stamping and approval.
In some countries, there is a requirement that the certificate must be legally approved by an embassy or the Ministry of Foreign Affairs. This can take a long time, so make sure you get started on the application early!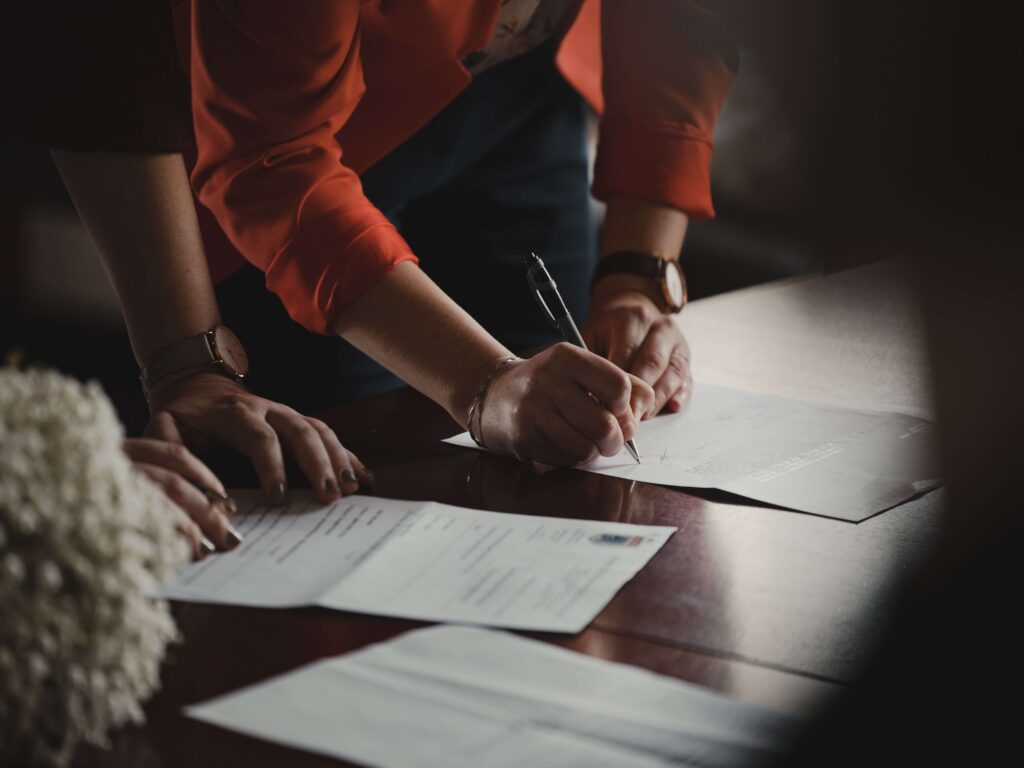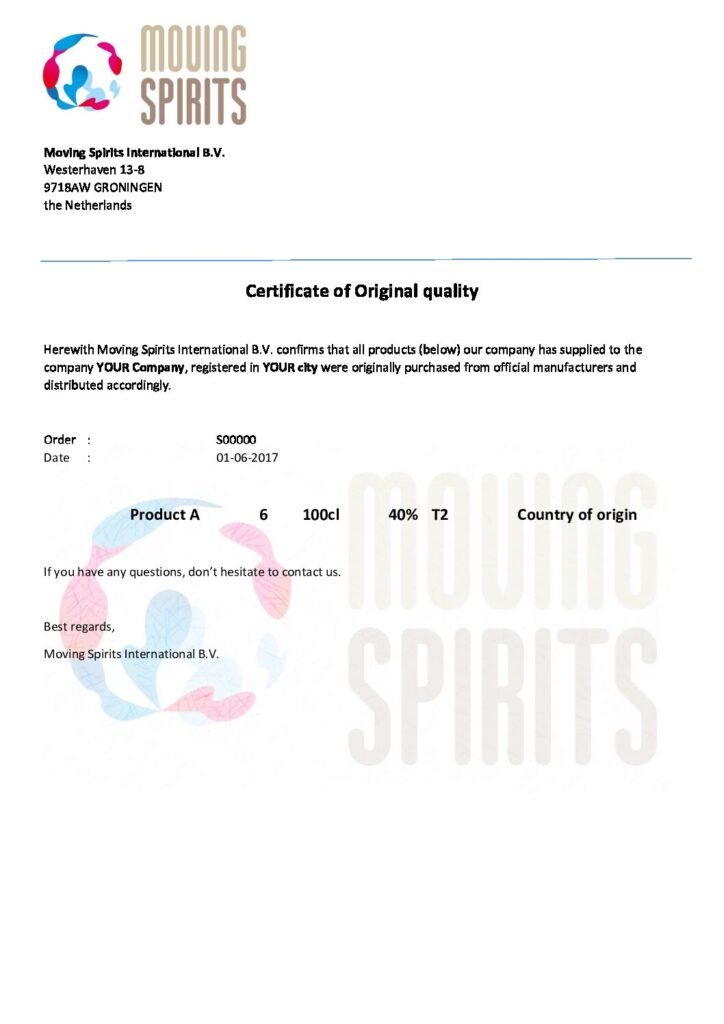 Cross-border trade and the mandatory use of a COO
Why is a certificate of origin necessary? It is needed a lot in cross-border trade to determine whether the goods are eligible for import and what import duties will be charged on them.
A COO is mandatory in every shipment. While many countries have no specific requirements for a COO, others require a strict format and content, third-party certifications, and so on. These forms are submitted to customs at the destination as proof of country of origin. Preferential treatment is often given if the two countries have a free trade agreement. In that case, import duties and taxes will be reduced.
When a free trade agreement between the US and other countries is in force, often an additional proof of origin is required from the exporter. This is done specifically so that the customs authority can indicate whether goods qualify for "preferential" import duties under a trade agreement, such as the USMCA. The UMSCA is the new agreement between the United States, Mexico and Canada. It allows importers to complete a USMCA certificate of origin form that includes nine required data elements and a certification statement.
Which countries require a certificate of origin?
Almost every country in the world needs COOs for customs clearance procedures. Some countries don't want to allow products from certain countries for political, economic or health reasons. The local government wants to know in which country the goods are made if you deliver an order to one of the so-called 'banned countries'.
In the U.S., the Generalized System of Preferences (GSP) eliminates duties on thousands of products imported from more than 100 countries that have been granted preferential status, to promote the economic development of poor countries. Countries such as Bolivia, Cambodia, Haiti, Namibia, and Pakistan are currently on the list, as well as many other third-world countries. The European Union and other countries around the world have their own version of a GSP. With the primary purpose of stimulating economic growth through trade with friendly nations.
The mentioned documents are generally used in the following occasions:
– Use a EUR.1 or EUR-MED document for shipment from the European Union to a country with an EU trade agreement.
– Use a NAFTA certificate of origin for shipment between Canada, the U.S. and Mexico.
– Use a CAFTA-DR certificate of origin for shipment between the US, Central America and the Dominican Republic.
– A certificate of origin is required for shipment to certain countries in the Middle East, Africa and certain countries in Asia, such as China, India, Malaysia or Singapore.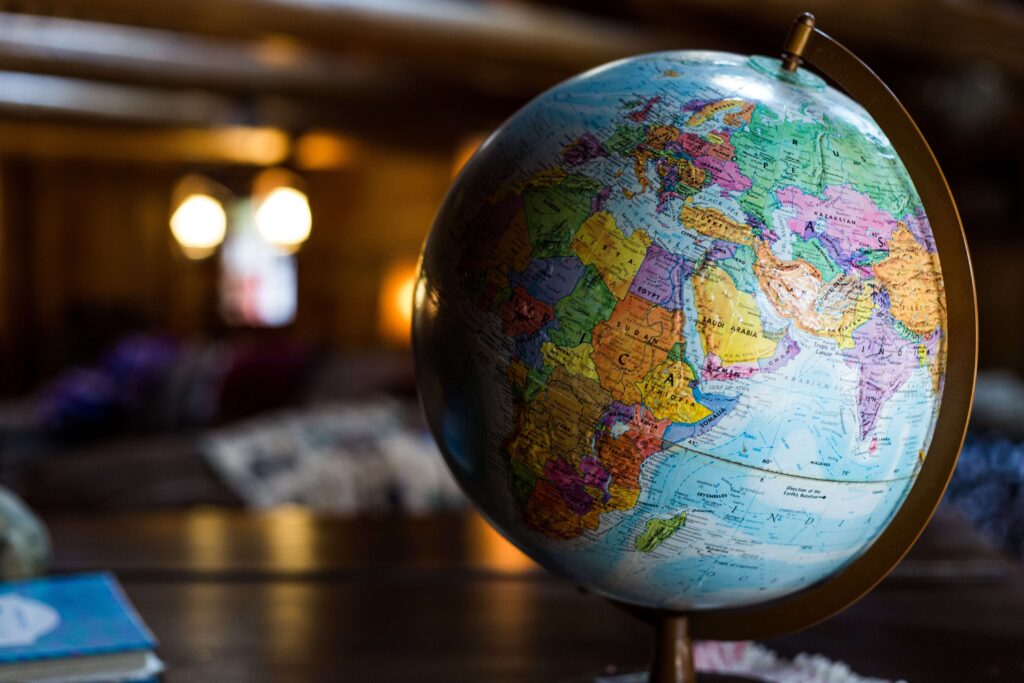 A COO for mixed orders of alcohol
We have a wide range of over 2,000+ different types of spirits. We also supply mixed orders. Does that mean that orders are often composed of products with different origins? That is correct! The difference between a EUR.1 document and a Country of Origin certificate is that with EUR.1 you only need to indicate whether the products come from Europe. A COO is more specific, it is about the country of origin.
As you can order various types of alcoholic beverages from us, the products are split between EU and non-EU origin when we apply for a COO. Subsequently, the goods are listed together with notation of the place of origin for the goods.