Why ICT is so important to us
ICT is an essential part of our company Moving Spirits. Thanks to our ICT team, we can provide better services to our clients. Moving Spirits' ICT team is constantly developing the Sales Portal so that we can process orders faster and more accurately. Do you want to know more about what ICT means to us? Then read on!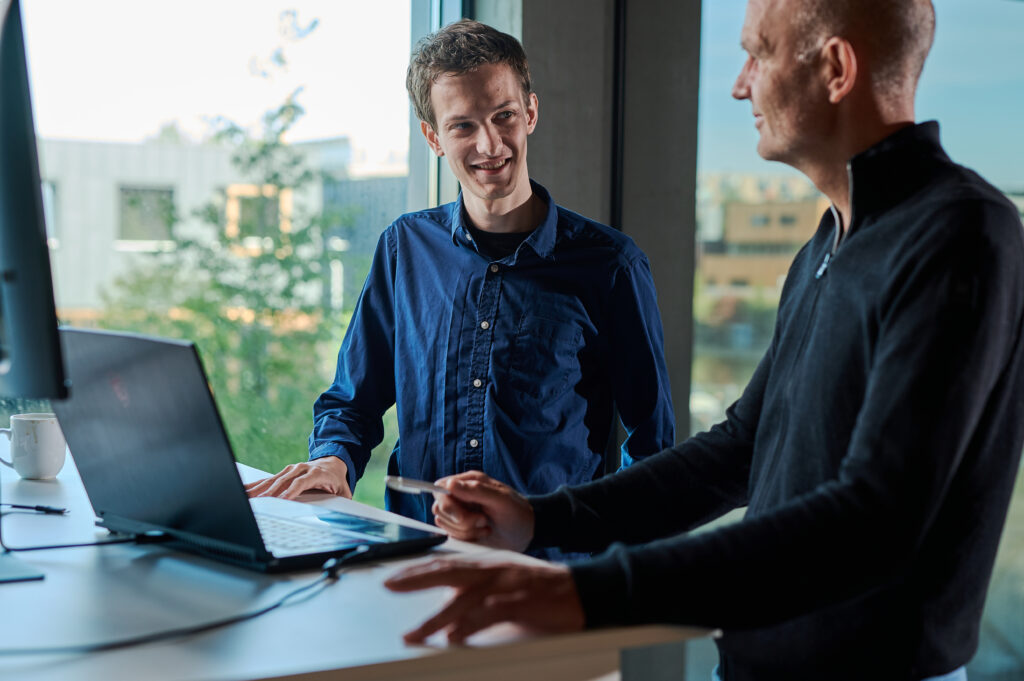 From outsourcing to a full in-house IT team
Ever since our founding in 2012, ICT has been an important part of the company. Read all about 10 years of Moving Spirits. After several years of preparation, in 2014 it was actually time to start digitalizing. At that time the focus was mainly on front-end digitalization. This was outsourced to two ICT professionals at that time.
Where it all started with two external ICT specialists, after some time we chose to hire our own ICT team. Not only our sales team, but also our ICT team continues to expand. By now, five colleagues are working daily to automate processes and improve the Sales Portal.
Making connections
Making connections lies at the heart of the ICT department. The department is the connection between the customer and the computer, between the Portal and the stock, and between human language and computer language.
Speaking of languages, we use Python and Javascript! It may not say much, but Python is a programming language that was developed back in the early 90s and is widely used globally today. It is very reliable and insightful. Javascript is the language we use to ensure the interactivity and accuracy of our sales portal.
It is partly thanks to these two languages that we have our own Sales Portal up and running since 2018.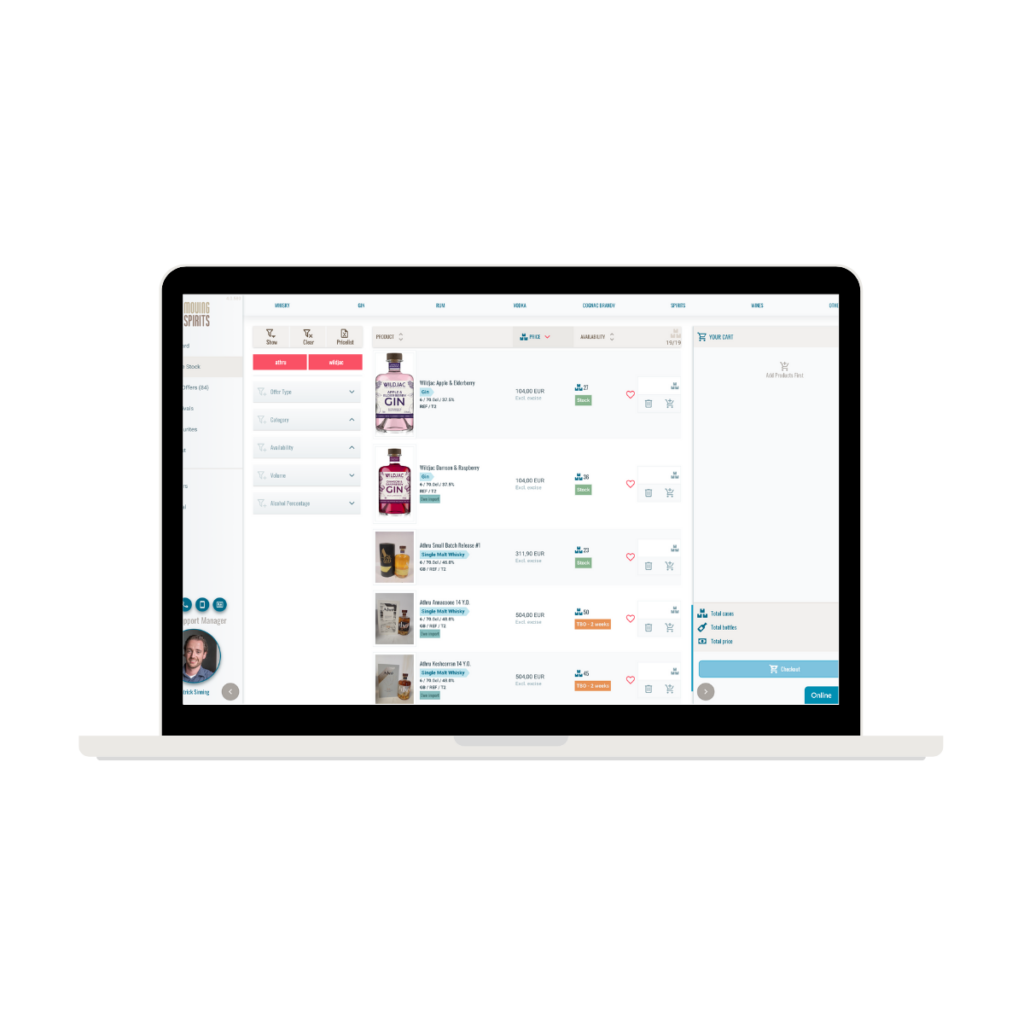 More convenience and insight
We saw, what is currently still the case, that a lot of work was done manually through price lists in Excel and that orders had to be realized by phone or mail.
In our opinion, this could be a lot more convenient and faster. How often have you experienced the frustration of finally checking all items in Excel, submitting your order and then being told that it is no longer in stock? With that in mind, we want to prevent this frustration and also find it important to be transparent to our customers. Our Sales Portal has a direct connection to the actual stock, and you can view and order all stock 24/7.
The digitalization also helps our company to store more data and automate more processes. It also takes both internal and external communication to a higher level. If preferred, our price list can still be downloaded in Excel and orders can be realized by phone or mail!
Reliability and security
You may have noticed that we regularly update our system. This also involves the necessary work. We want the updates to run as smoothly as possible, which is why we incorporate testing and reviewing in this process. This includes (many) automatic tests, peer review and integration tests. Subsequently, an additional check is performed by colleagues to check user experience and prevent any unseen errors.
Nowadays, it is also increasingly important to ensure website security. We are aware of this, and we will always ensure that your privacy is not violated and that a secure connection is used during your visit to our Sales Portal.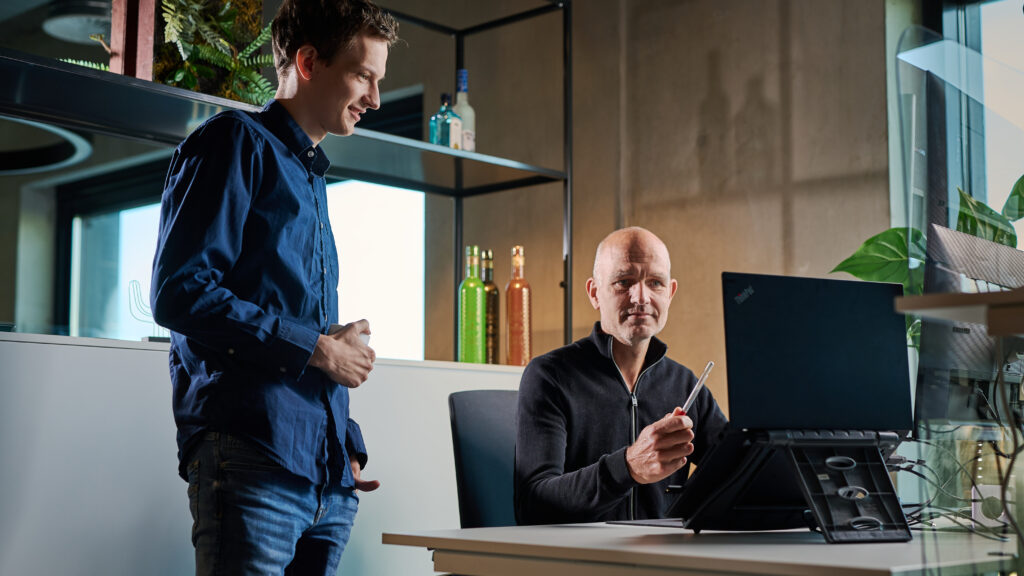 How does the Sales Portal work?
Although we work in a digital age nowadays, we are aware that not everyone uses computers equally and is equally handy with them. This is why ease of use is our top priority. Just as you are used to with the big international players such as Amazon, our Sales Portal should be as simple as that!
You can put together an order in just a few steps.
Open the Sales Portal by logging in with your account.
Browse through the list of products or search for the brand, category or other specifications in the search bar above.
Add the brands to your shopping cart.
Press the send button to submit your order.
Since you can always see our current stock, you never miss out on alcohol. Order wherever you are and whenever it suits you. An additional advantage? Your order history and invoices are stored in your account, so you can always look back to see when you ordered something!
Discover the benefits for yourself!
We could name all the advantages now, but we'd rather have you discover them for yourself! Within a few minutes your account is already created, just use our registration form. We will check the registration and contact you. After that, you can get started right away. We can't wait to be your new online spirits supplier!