Want to buy Hennessy? You can do that quickly and easily at our Hennessy wholesale. Would you like to replenish the stock of your liquor store without having to put in too much effort? Then Moving Spirits is the right place for you. Through our Sales Portal, you can view our entire stock 24/7.
The Sales Portal works just like the big retailers. Simply add your desired products to your shopping cart, confirm the order and we will arrange the transport! As a supplier of Hennessy, we try to unburden you as much as possible. Of course, you always buy Hennessy from us at wholesale prices.
As a distributor of Hennessy, we supply business customers within and outside Europe. Be surprised by our extensive assortment.
The history of Jas Hennessy & Co
As a Hennessy cognac wholesaler, we are interested in the story behind the brand and its products. That's why we like to take you back in time.
We go back no less than 250 years. In fact, in 1765, the Hennessy cognac (read more at Wikipedia) distillery was founded by an Irish military officer named Richard Hennessy. He retreated to the Cognac region and began distilling and exporting brandy, first to the United Kingdom and Ireland, then to the U.S. as well. In 1813, James Hennessy, Richard's son, gave the company its trade name, Jas Hennessy & Co.
Hennessy became the world's largest exporter of brandy in the 1840s, a status it has never lost. It was one of the first brands to sell bottles of cognac instead of barrels. It was also the first cognac house to use star ratings, and the grades VSOP and XO, used by most other cognac producers nowadays. So a precursor in many areas!
Killian Hennessy positioned Hennessy as an international brand and traveled to Ireland, the United States and Asia to promote the brand. In 1946 he first traveled to China, since then the second largest cognac market in the world. In 1988, a management crisis led to the takeover of the group by Bernard Arnault , owner of Christian Dior.
Since 2018, Hennessy has faced production shortages, partly caused by the increased demand.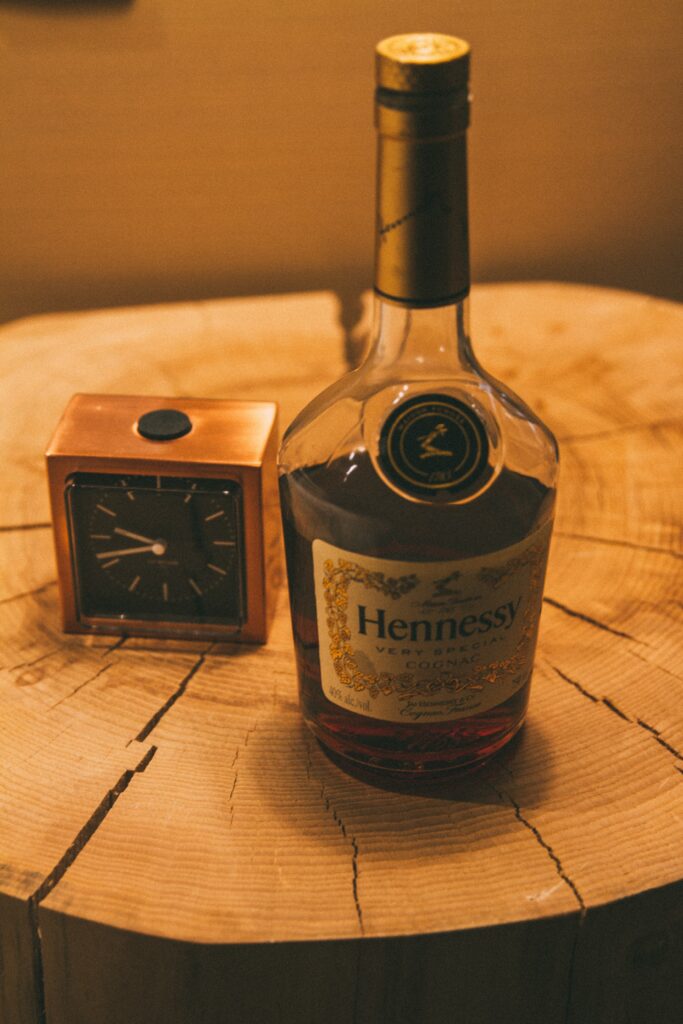 Hennessy wholesale: a smooth, unique cognac
Hennessy, along with Martell, Courvoisier and Remy Martin, is one of the big four cognac houses. About 70 million bottles of Hennessy are sold annually. This makes it the world's largest cognac producer. At our Hennessy cognac wholesale, you can always find this soft cognac, which has an aroma with notes of oak and hazelnut.
Before Hennessy Cognac reaches the stores, an extensive production process takes place. The process takes a long time and is quite sophisticated. Unlike other spirits, aging is not the only factor that determines the quality of a cognac. A distinctive, superior cognac is created by a carefully selected blend of a fine eaux-de-vie.
Locally grown Ugni White grapes are used. This is a grape that ripens late and strikes the right balance between high acidity and low alcohol content. Day and night, passionate artisans are working on the traditional Charentais copper kettles. The wine is transformed into eau-de-vie, taking advantage of the liquid's volatiles. It is then double-distilled.
Eaux-de-vie and wood mature together for years, exchanging flavors and colors. Each eau-de-vie requires years of labor, as well as rotation between different barrels, so that it can reach its full complexity. Not only are the barrels important, temperature and lighting are important factors in aging as well.

There is much more to learn about Hennessy cognac. Read all about it in our blog "Hennessy Cognac: 5 Powerful Reasons Why It's the Best".
Despite scarcity a surprising range as Hennessy supplier
As a seller of cognacs, this is a brand that should not be missing from your collection. With a versatile assortment, you will always have the right choice for your customer. As a Hennessy wholesale distributor, we also try to have as many varieties as possible! Therefore, even in these times of scarcity, we always try to offer a wide range of this brand. Some of the products we have had in our assortment are listed below:
Hennessy VS
Hennessy XO
Hennessy Paradis
Hennessy Richard
James Hennessey
Hennessy VSOP
Since 2018, the brand has been facing production shortages, which is why it is quite difficult to get it. Therefore, it can also be difficult to put together a full order. Don't worry, we offer you the possibility to put together a mixed order. So do you want to supplement your stock with several cognacs? Even then you can come to us as a Hennessy distributor, take a look at our Sales Portal and discover which brands we offer!
Moving Spirits is a supplier of Hennessy throughout Europe and even beyond!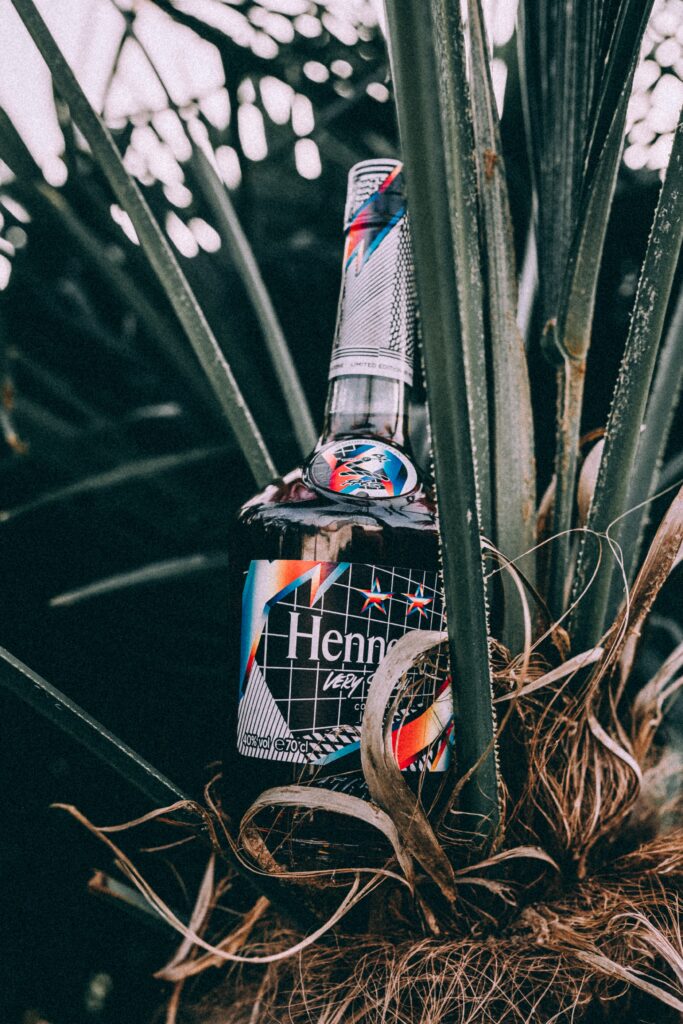 The benefits of purchasing from us as a Hennessy distributor
Excel lists are a thing of the past! You can now easily and quickly put together an order in our Sales Portal. Although we'd like you to discover the benefits for yourself, we'll highlight a few for you. Because did you know that you can see the full stock of our Hennessy wholesale 24/7? Yes indeed, wherever you are and whenever you want, you can always place an order immediately.
We want to be as transparent as possible, so we always give you all the important product specifications right away. We even include photos, so you'll always know exactly what you're ordering. You can also select newly arrived products, so you will always be the first to get it! It only takes a few steps to put together your order and then it's up to us to take care of the rest.
Are you now eager to order Hennessy for your liquor store, but want to do so at a competitive price? We will always sell Hennessy at wholesale prices. An added benefit is that we often surprise our portal users with exclusive deals. Sign up immediately by following the steps below, we can't wait to become your supplier of Hennessy:
1. Fill out the 'become a customer' form.
2. Your request will be checked by us.
3. If approved, you will be granted access to our Sales Portal and login details will be sent to you by email.
4. You can easily order when it suits you and you always have insight into our current stock and prices.
Discover all the brands available at our wholesale
Since 1765, Hennessy has been a household name in the cognac world. We are therefore pleased to include this drink in our assortment. Always buy Hennesy competitively priced at our wholesale. Do we only sell Hennessy? No! Among others, you can also buy Rémy Martin, Martell or Courvoisier from us.
We don't only sell cognac, we also sell vodka, whiskey and other spirits. Are you curious to know more about us? Then read on about our cognac wholesale.
Do not hesitate and register for our Sales Portal now and buy quickly from our Hennessy wholesale.