24/7 an overview of all the stocks and prices
1,000+ available brands in stock and access to 20,000 kinds of spirits
100% independent liquor wholesaler
If you're going for handmade gin, then you've come to the right place at Poetic. Poetic is one of our new import brands as a beverage wholesaler. Additions and omissions from the original gin transform Poetic's spirits into spirits full of character.
Big, bold flavors
When it comes to Poetic's handcrafted drinks, expect the unknown. Unique drinks are produced because Poetic continues to do its own thing. They don't want a standard gin, but big bold flavors that people remember.
Poetic experiments a lot with ingredients they think would taste good, they don't work with a strict rulebook. Through continuous experimentation and discovery, Poetic manages to develop new drinks with a unique taste experience repeatedly.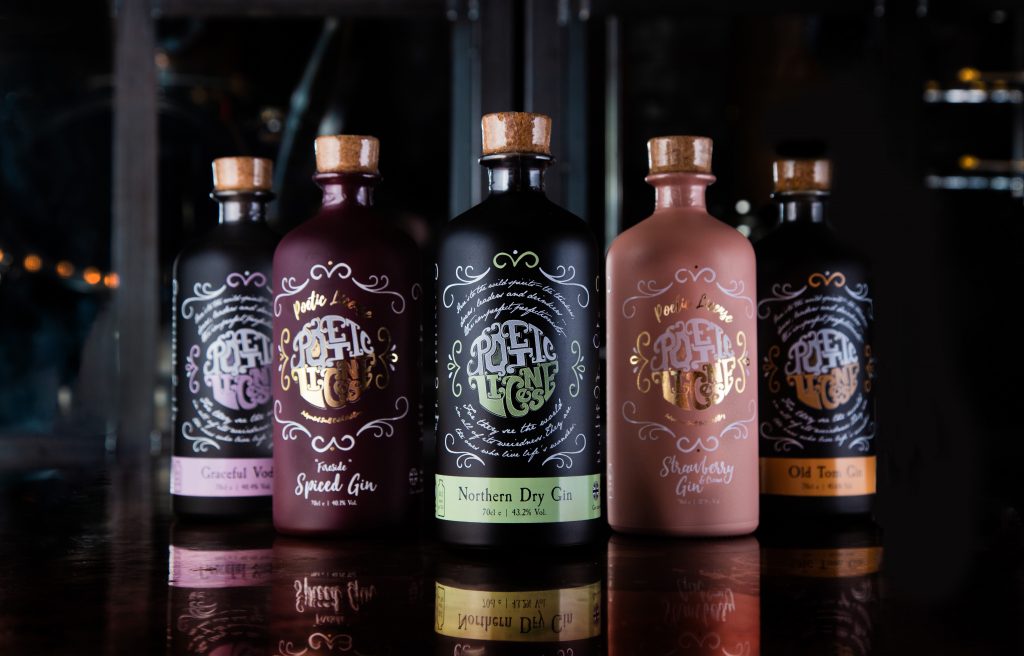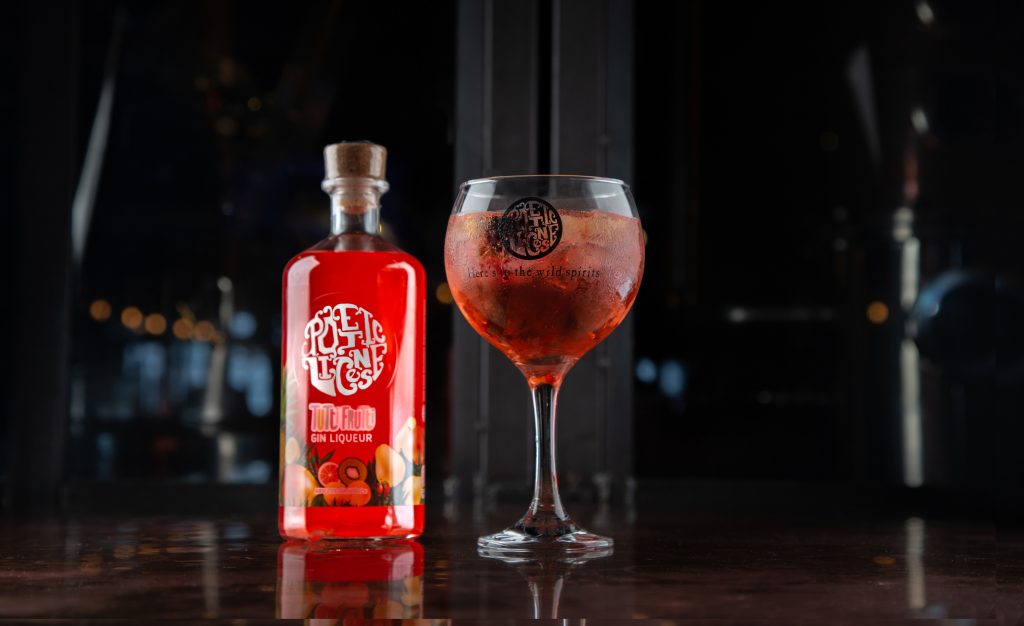 A lot of control over the taste
Poetic breaks the rules to be able to produce tastier drinks every time. Working in a small distillery, Poetic uses a one-shot method. This gives them more control over the taste of the products.
For the gins, vegetable ingredients are grounded by hand. Poetic then macerates and cooks it to release their delicious flavors gently and gradually. British wheat is used as the basis for the vodka. This ensures a soft taste and due to the fact that it is distilled 7 times, the taste is extremely pure.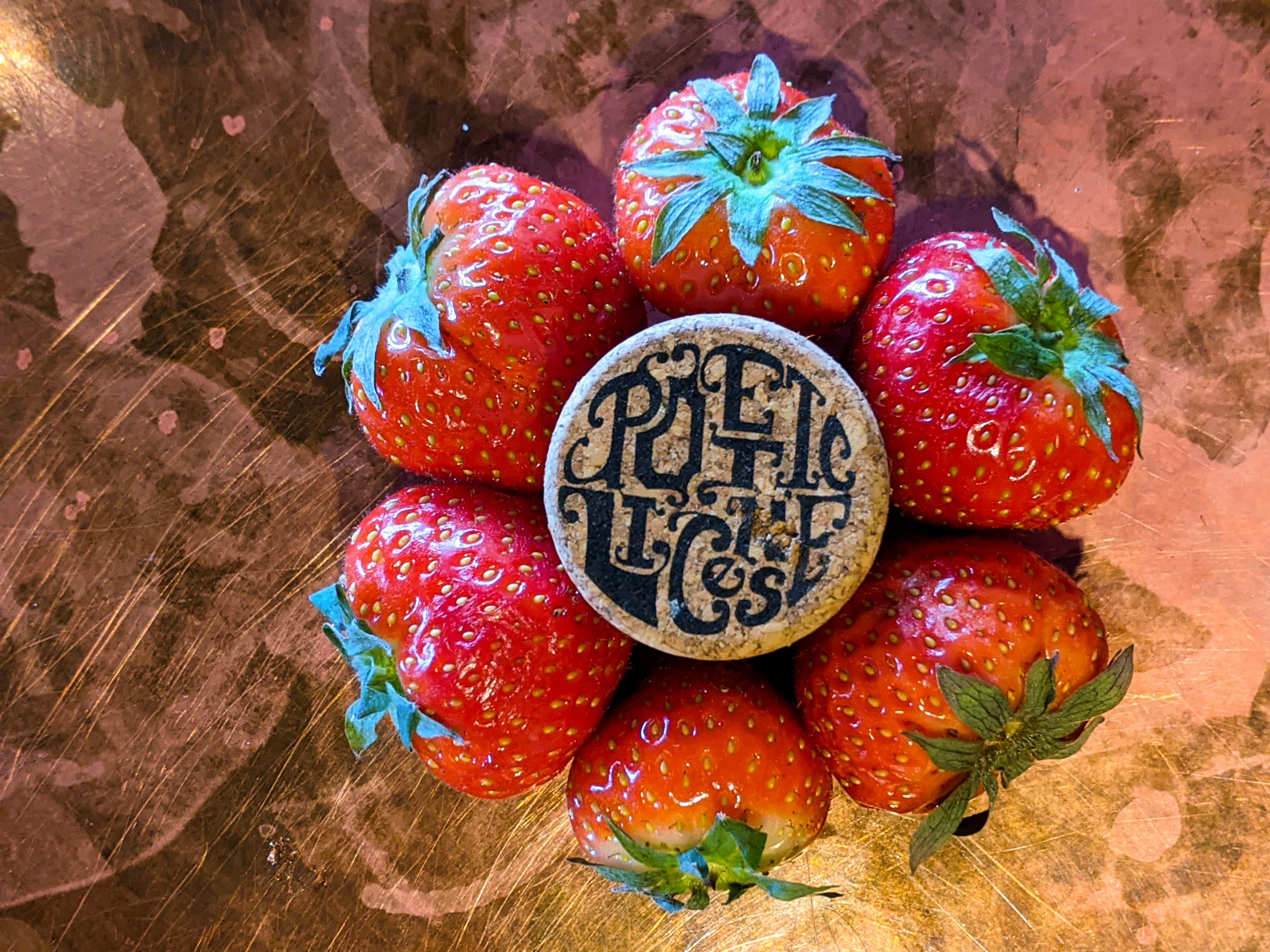 Many awards and a Poetic bar
Poetic was founded in 2015. Within a few years they have expanded their range with many unique drinks. Poetic celebrated its fifth anniversary by producing three unique gins, special Limited Editions for their five-year anniversary. Experimenting with special flavors gets rewarded, with almost every drink Poetic has won awards!
An on-site bar has been opened right opposite the distillery, which has been given the name Poetic License Bar.

Order immediately in our Sales Portal
Register as a customer at our beverage wholesaler and order Poetic products directly in our Sales Portal! The steps you need to take for this are:
Open the Sales Portal.
Search by product name or brand name 'Poetic'. See all product information at a glance.
Add your products to the shopping cart.
Save your order in the meantime or order direct!
The invoice is immediately available. After we receive the final order, we will contact you for payment and transport. When the payment is done, the transport will be arranged and your goods will be delivered as soon as possible!
We are happy to be importer of this beautiful brand. Have you also become interested? Order immediately in our Sales Portal or get in contact with us!