H by Hine Cognac combines a tradition of craftsmanship and a passion for perfection to create a unique cognac experience. With a wide product range of Hine Cognacs, you can always come to Moving Spirits to restock your store's shelves.
With just a few clicks, our Sales Portal gives you a comprehensive and clear overview of our entire stock, 24/7. From Hine Rare to Hine VSOP, we always offer the best prices. Because we are 100% independent, we can respond quickly to all your enquiries and questions.
Please note: We only ship to business customers, worldwide.
Hine Cognac: a long, rich history dating back to 1763
Hine Cognac (read more at Hine), a cognac with a rich history. The brand was founded in 1763 by Thomas Hine in a town on the banks of the Charente River, Jarnac, in the Cognac region of France.
Over the years, the company grew steadily and gained a reputation for producing high quality cognacs. We are now 260 years further and throughout this time craftsmanship and quality have been paramount.
Over time, the brand has introduced several cognacs, including some of their most famous expressions, such as Hine Rare VSOP and Hine Antique XO. Read more about them below!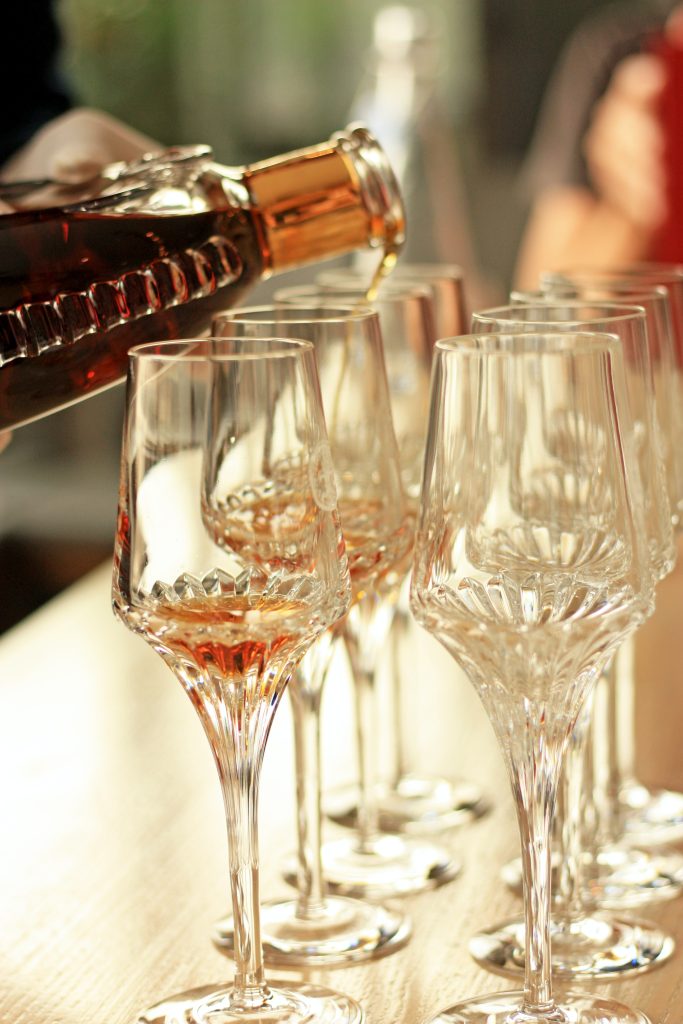 Production process of Hine Cognac
The production process of Hine Brandy involves several stages, starting from the selection of grapes (predominantly Ugni Blanc, Folle blanche and Colombard) to the maturation process in oak barrels.
Grape juice is fermented into base wine, followed by double distillation in copper alambics. The double distillation is a crucial step as it produces the raw eaux-de-vie, with higher alcohol content and more concentrated aromas. The eaux-de-vie is transferred to oak barrels for maturation. During the blending process, different eaux-de-vies of different ages and origins are combined to create the desired flavor profiles and style. Think, for example, of Hine XO, Hine VSOP or another Hine Rare cognac. The aim is to obtain a perfectly balanced and harmonious cognac that retains the brands' distinctive characteristics.
After reaching the desired maturation period and achieving the desired flavour, the cognac is removed from the oak barrels and bottled.
Hine Rare Cognacs, always a wide choice!
Hine Rare the Original, Hine's most famous product. But there are many different expressions of their cognac, each with its own character and flavor profile. Are you looking for something adventurous and elegant? Then the H by Hine VSOP is the better choice for you. Are you more of a fruity drinker? Then choose the H by Hine Rare or the complex but flavourful Hine Antique XO.
Read on to find out more about each expression, all of which can be found on our Sales Portal:
H by Hine VSOP: This expression stands for "Very Superior Old Pale" and is approximately 4 years old.
H by Hine XO: "XO" stands for "Extra Old" and this cognac has been aged for longer, usually between 6 and 12 years. This results in a more complex and richer flavor experience with more depth and character.
H by Hine Premier Cru: This expression is made from eaux-de-vie from the best cru's (vineyards) in the Cognac region. It is considered the premium expression of the brand and offers a refined and balanced taste.
H by Hine Antique XO: This is the most prestigious expression in the H by Hine range. It contains carefully selected and long-aged eaux-de-vie, resulting in a very complex and luxurious cognac experience.
You can find all these different varieties at our wholesale. We understand that you are curious about them all, so we offer you the opportunity to create mixed orders. Order per case per variety, easily create your order on our Sales Portal and fill your shelves immediately!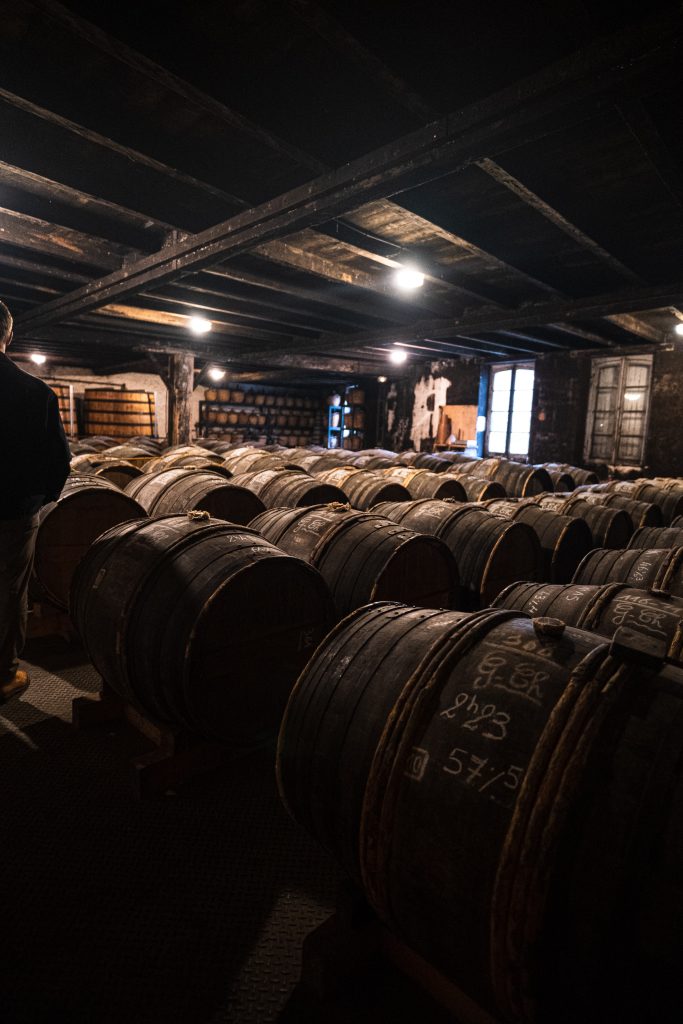 Save time by ordering Hine Cognac in our Sales Portal
Looking to buy H by Hine VSOP at the lowest prices? Our Sales Portal allows you to view our entire inventory, including current prices, 24 hours a day, 7 days a week. No more surprises and you always know where you stand. Save time and energy, leave those long Excel lists behind and start ordering in our Sales Portal.
With just a few clicks you can put together a (mixed) order, always at wholesale prices, and then we arrange the rest! A nice extra? We regularly offer unique deals to our portal users. So what are you waiting for? Sign up using the step-by-step plan below and get unlimited access to our stock!
1. Fill out the 'become a customer' form.
2. Your request will be checked by us.
3. If approved, you will be granted access to our Sales Portal and login details will be sent to you by email.
4. You can easily order when it suits you and you always have insight into our current stock and prices.
Always 2,500 different A-branded items in stock
Are you interested in other types of spirits besides Cognac? With always 2,500 different brands available from stock, you can always come to our liquor wholesaler. We currently have:
If you are mainly interested in Cognac, we also offer other brands such as Metaxa, Janneau and Meukow in addition to Hine Cognac. All these cognac brands can be found in our extensive and surprising range. Discover our complete offer on our Sales Portal now!
Don't wait any longer and open an account with us right away. From now on, order Hine cognac online at Moving Spirits!