At our Absolut vodka wholesale you are always welcome if you want to restock your shelves! Moving Spirits is here for business customers within Europe and even beyond! So are you looking for an Absolut distributor? Then look no further!
Want to see all our stock 24/7? You can do that in our unique Sales Portal! With us as Absolut vodka supplier, you never miss out. With a wide assortment and many different types of Absolut vodka, you always have plenty of choice. Of course we offer all our Absolut at wholesale prices.
Marketing, an important aspect of Absolut's history
Being an Absolut wholesale, we are interested in the story behind our liquor brand and its products. The history of Absolut (read more at Wikipedia) goes back centuries. Absolut was founded by Lars Olsson Smith in 1879. He challenged the liquor marketing monopoly of the city of Stockholm with his vodka.
In the 1970s, Smith's heritage was managed by Vin & Sprit. Swedes were losing their preference for spirits; wine was suggested as a better alternative. This gave the CEO of Vin & Sprit the idea of exporting Swedish vodka to major markets such as the U.S.
Of course, it was important to handle this properly with good advertising. For this, he got in touch with an advertising agency called Carlsson & Broman. The bottle played a crucial role in the process. The transparent bottle with its unusual shape presented something fresh and new and attracted a lot of attention.
In the spring of 1979, Absolut Vodka was launched at a trade fair in New Orleans. Export success began when the new Swedish premium vodka became popular with consumers on the American East Coast. In December 1980, the bottle was even awarded with the first prize by the Art Directors Club in New York.
Over the years, Absolut Vodka became the signature product of Vin & Sprit and the most popular foreign vodka brand in the United States. Nowadays, Absolut sells more than 100 million liters of vodka annually.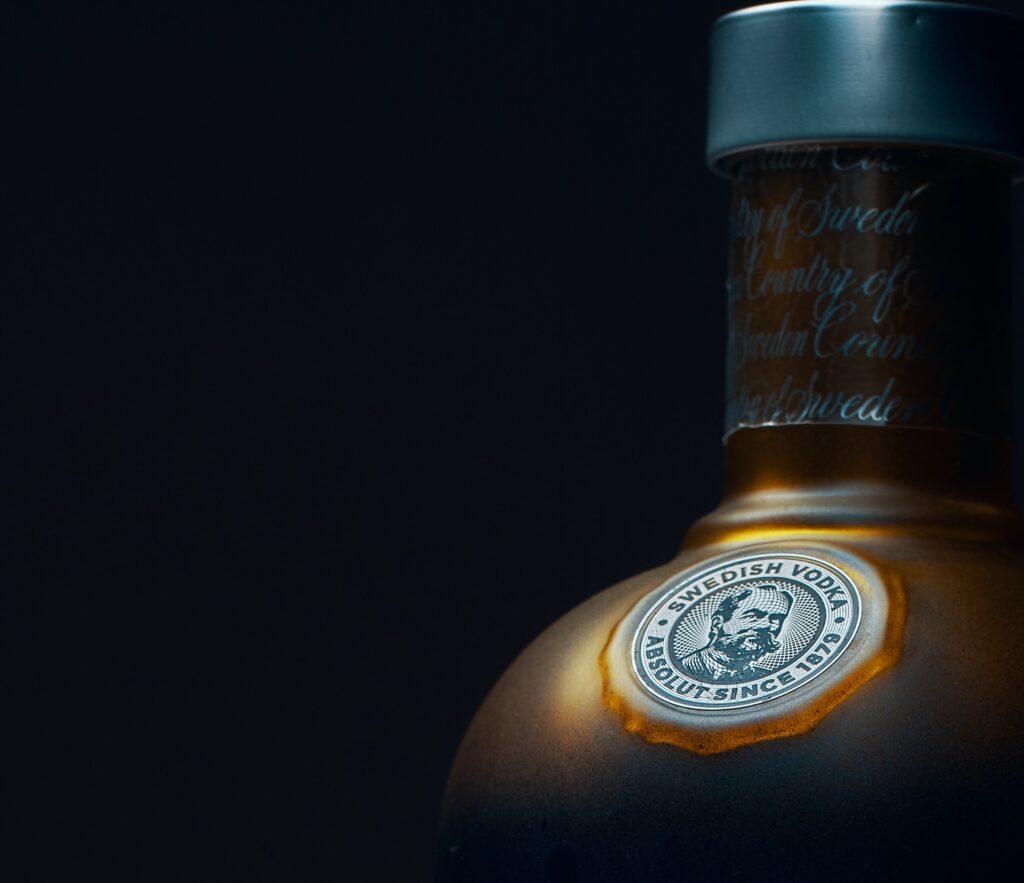 Absolut wholesale: One water source, one community
Thanks to steadily increasing exports, it was possible to build a new, modern factory in Åhus. The entire production process takes place in and around this Swedish village. Even all the ingredients that are used come from southern Sweden. Every drop of water and every wheat seed comes from one water source, one village and one community.
Absolut vodka is made from the best winter wheat and water from its own spring. It is distilled several times, removing all impurities. So it is produced with natural ingredients: pure water and locally grown winter wheat. Its pure and defined aroma makes it a perfect drink to use for your favorite cocktail.
Did you know that the seal on each bottle of Absolut, which you can also buy at our Absolut wholesale, shows an illustration of its founder, Lars Olsson Smith? It is a living and ever-changing brand with a solid history and traditions dating back to the 19th century.
An Absolut supplier with a wide assortment
Of course, there is more than just the original Absolut vodka. At our Absolut wholesale we have a wide assortment of different flavored vodkas. Some examples of products we offer:
Absolut Citron
Absolut Elyx
Absolut Mango
Absolut Pears
Absolut Watermelon
Plenty of choice! Order it immediately in our Sales Portal. Here you can also see all the different formats. Would you rather go for a mixed order? That is also possible! Order per case and replenish the stock of your liquor store. Moving Spirits is an Absolut supplier that delivers worldwide.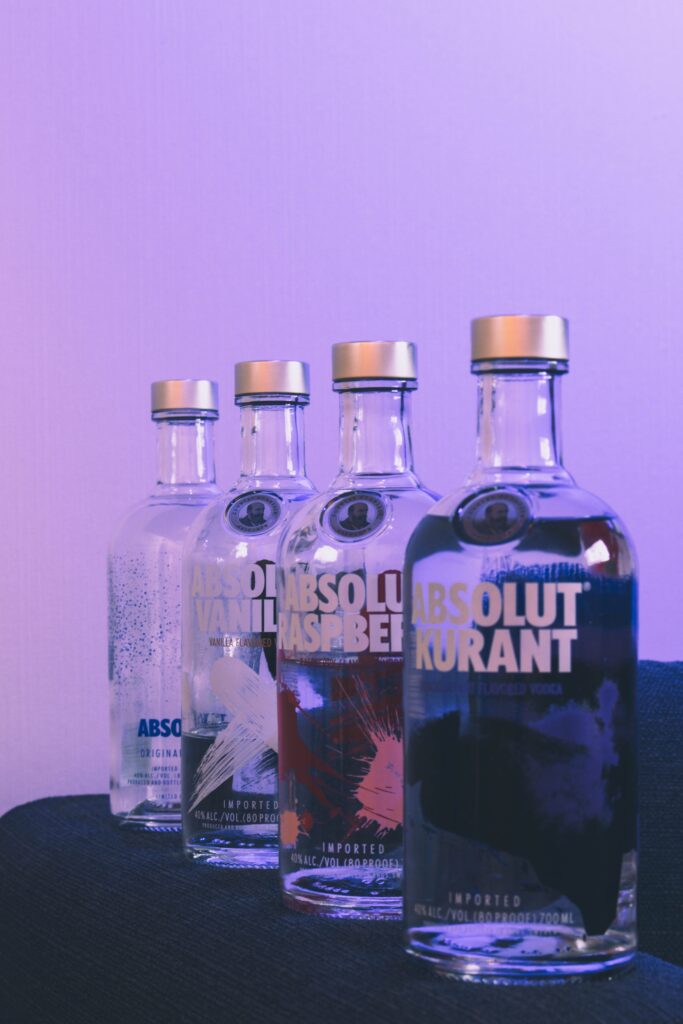 Always see our full stock of Absolut vodka in our Sales Portal
Of course we understand that you want to buy as cheaply as possible and with as little effort as possible. Our Sales Portal is designed with the idea of being as transparent as possible, allowing you to view our entire inventory 24/7 and showing real-time prices. Are you looking for Absolut vodka for wholesale prices? Then take a look at our Sales Portal.
View our full stock whenever and wherever you want. Before you can get started, you need to create an account. This too can be done quickly and easily via our registration form. The steps you need to take to do this? We explain them to you below:
1. Fill out the 'become a customer' form.
2. Your request will be checked by us.
3. If approved, you will be granted access to our Sales Portal and login details will be sent to you by email.
4. You can easily order when it suits you and you always have insight into our current stock and prices.
More brands beside Absolut vodka!
Are you looking for more than just Absolut vodka? We are also a supplier of many other A-branded spirits. Besides being a Absolut distributor, some examples of brands you can find in our assortment are:
Now that you know that we sell multiple brands of vodkas, you should also know that you can come to us for more than just vodka. Besides vodka, you can always come to us for whiskey, rum and more! Want to know more about us? Then read more about our vodka wholesale.
Do not hesitate and register immediately. We can't wait to supply you as an Absolut wholesale.