A Grey Goose wholesaler with a wide assortment? Expand your liquor store's assortment now with all the delicious vodkas from Grey Goose! You can purchase Grey Goose for wholesale prices at Moving Spirits via our Sales Portal. We developed this Sales Portal ourselves, in which you can 24/7 see our real-time stock and prices. Within a few clicks you can put together your own order.
As a Grey Goose distributor, we ship our products throughout Europe and beyond to business customers.
History of Grey Gooses' super-premium vodkas
Being a Grey Goose wholesale, we are interested in the story behind the liquor brand and its products.
In the summer of 1996, Sidney Frank came up with the idea of developing a luxury vodka for the American market. This luxury brand was called Grey Goose (read more at Wikipedia). He decided to work with François Thibault, officially a French cognac producer. Thibault designed the vodka. The company chose to produce in France because of the country's culinary history and to better differentiate it from other vodka produced in Eastern Europe.
Instead of competing against Absolut and other premium vodkas, Frank released the drink at a much higher price and called it super-premium. This may well be the biggest factor in its rapid success, as its price meant it was soon seen as "the best''.
Since its launch in the U.S. in 1997, this has also been the brand's largest market. With 96% of sales in the United States (in 2006), Grey Goose barely existed in the world outside.
In 2001, Grey Goose came out with its first proprietary flavor, L'Orange. This was followed by Le Citron in 2002. Currently, many more flavors are available. In 2004, the company was sold to Bacardi, for a whopping $2.2 billion.
In 2007, Grey Goose La Poire was launched, in order to use it to communicate its French origins more.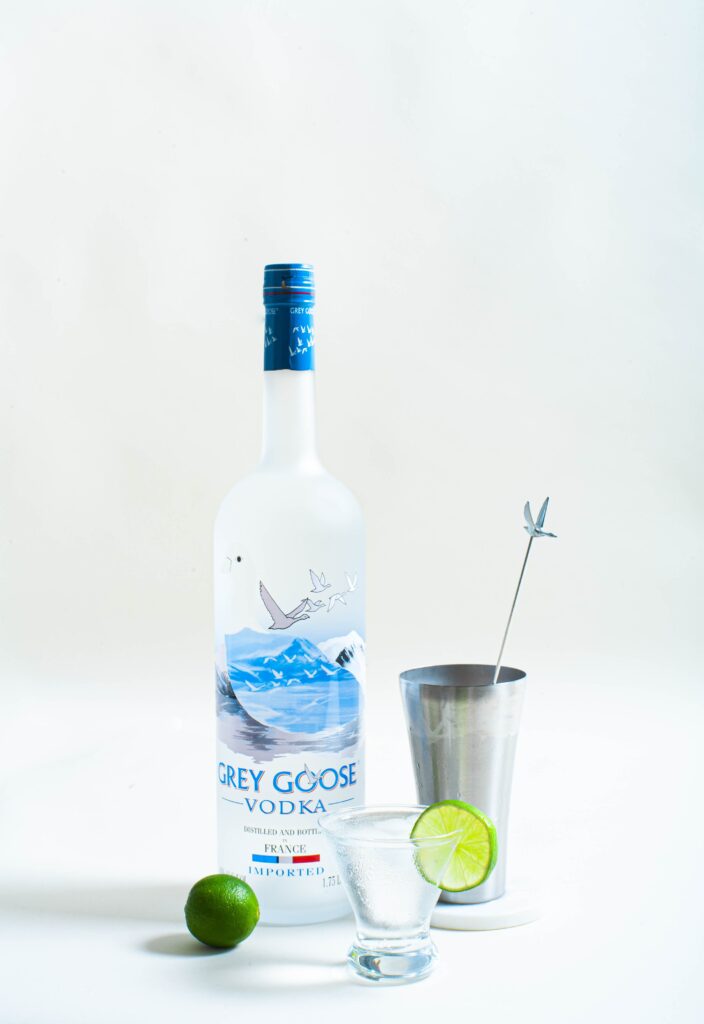 Grey Goose wholesale: high-quality French vodka
The entire production process of Grey Goose takes place in France. Even the soft winter wheat that is used, is grown in Picardy, France. It takes about one kilogram of wheat to produce one bottle of Grey Goose.
The distillate is then mixed with spring water in Cognac (also a place in France) and bottling also takes place here. The water used in this process comes from a natural spring near Cognac. To remove impurities, the water is filtered.
Did you know that Grey Goose's drinks are gluten-free? As a supplier of Grey Goose, we thought this was a fun fact to hear and so we are happy to share it with you. This is because the distillation process removes gluten from the purified finished product. The fermentation takes place in six cascading tanks.
So really only two ingredients are used, wheat and water. The result? A deliciously full-bodied and silky vodka.
Grey Goose supplier with a wide assortment
Because of attention to detail and craftsmanship, Grey Goose has become one of the most popular and best vodkas in the world. Whether you want to go for French character with the La Poire or prefer something fresh like the Le Citron, there is a wide choice!
As Grey Goose wholesale, we have a wide assortment to choose from. The types of Grey Goose you can purchase from us, are:
Grey Goose Le Citron
Grey Goose L'Orange
Grey Goose La Poire
Grey Goose
Grey Goose La Vanille
Grey Goose VX
In our Sales Portal you can easily and quickly view our entire stock. Besides the different varieties, we also have a wide choice of sizes. So whether you want to go for 70cl or 1 liter, as a Grey Goose supplier we always have something that suits you.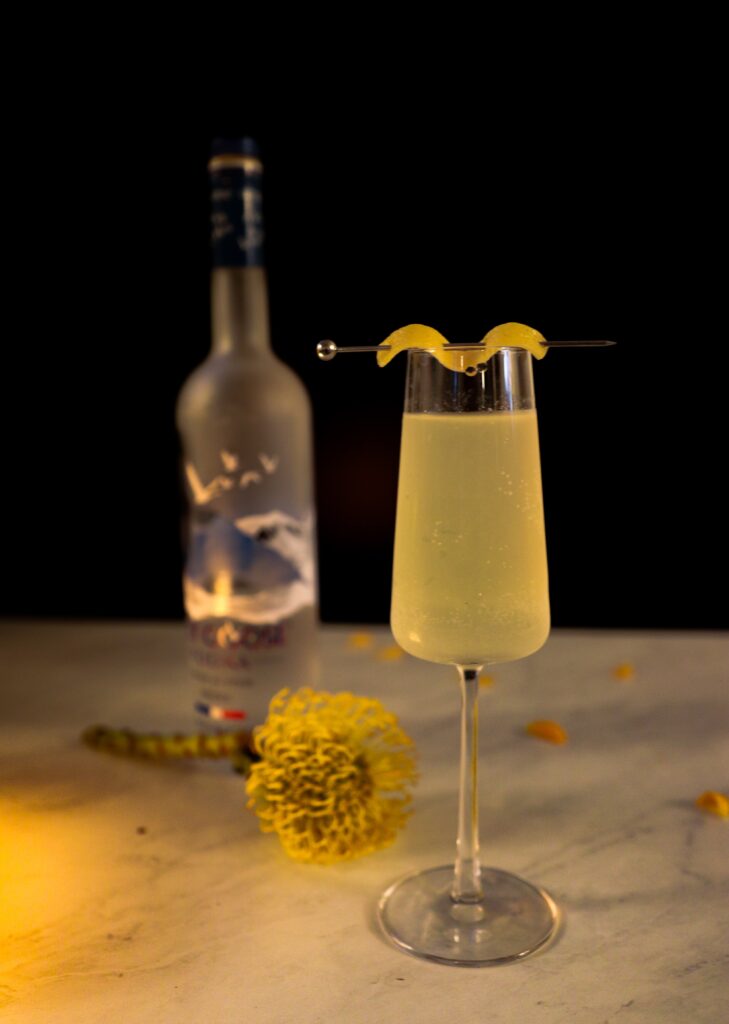 Buy Grey Goose in our Sales Portal
Never run out of Grey Goose again. Order from our Grey Goose vodka wholesale and you are always, 24/7, up to date on our full stock of vodkas. Through our unique Sales Portal, we share all product specifications, including real-time prices, customs status and even photos. This way you are always up to date on the products.
So, are you interested in Grey Goose for wholesale prices? You can always be sure of the most competitive prices at Moving Spirits! Check out our special offers, these are also always displayed in the Sales Portal. Register now and be surprised by the extensive assortment that we offer as a Grey Goose supplier:
1. Fill out the 'become a customer' form.
2. Your request will be checked by us.
3. If approved, you will be granted access to our Sales Portal and login details will be sent to you by email.
4. You can easily order when it suits you and you always have insight into our current stock and prices.
More than just a supplier of Grey Goose vodka
Whether you're going for the Grey Goose Le Citron or for La Poire, you know you can come to us as your Grey Goose distributor. But did you know that in addition to this French vodka you can come to us for many other brands? We have a wide assortment of many different vodkas, for example Cîroc, Absolut and Belvedere. Would you like to know more about this? Read more about our vodka wholesale. 
Besides vodkas we also offer many other spirits. So are you also looking for gin, rum and whiskey? Then don't hesitate and contact us! We can't wait to serve you as a Grey Goose wholesaler.