Are you interested in buying Ciroc wholesale? Whether you go for Green Apple or Red Berry, with a wide assortment to choose from, Moving Spirits is the right place for you. Stock your shelves in your liquor store now and never run out of Ciroc again! As a Cîroc supplier, we want to make the order process as easy as possible for you. That's why you can see our full stock 24/7 in our Sales Portal.
Moving Spirits delivers business consumers throughout Europe and beyond as Cîroc wholesaler. And of course always competitively priced!
History of Cîroc vodka
Being a Cîroc wholesale, we are interested in the story behind our liquors. Whereas with other vodkas we go back centuries, Cîroc (read more at Wikipedia) is fairly new to the market.
Jean-Sébastien Robicquet, founder of Cîroc, comes from a family where generations had been working as winemakers and distillers. In 2003, Robicquet combined his expertise in distilling with his skills as an oenologist, creating Cîroc Vodka.
Before Cîroc was created, Robicquet spent 10 years working for the congac brand Hennessy. He was approached by Diageo, a multinational producer of alcoholic beverages, to produce a unique vodka made from grapes instead of grain or potato. At first, it was mainly introduced in nightclubs and locations in the United States.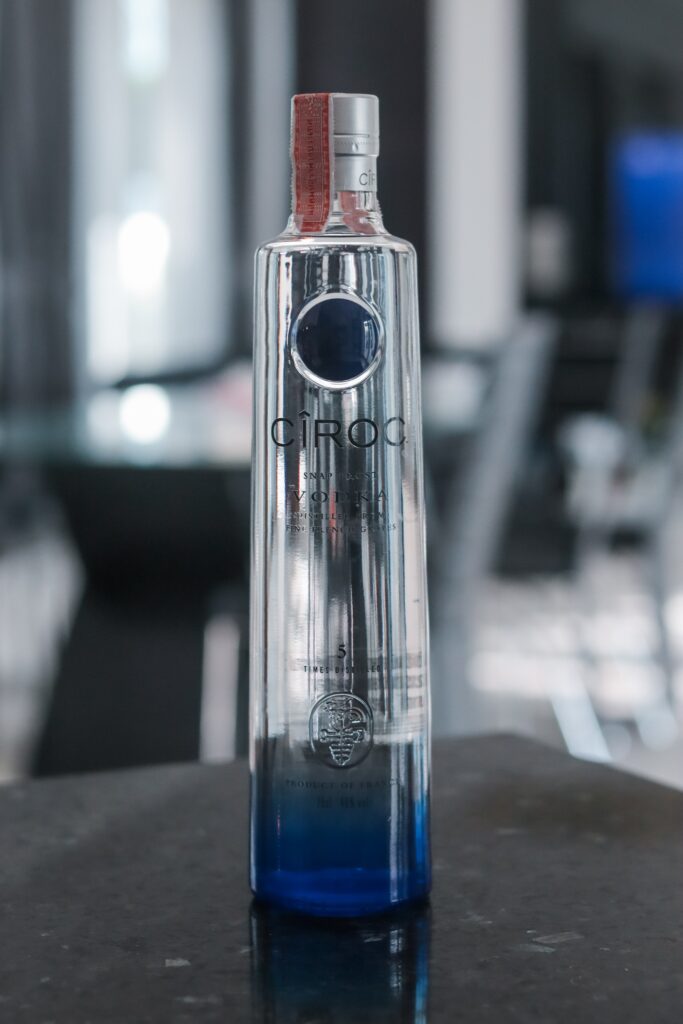 Cîroc wholesale: exceptionally fresh vodka
Most vodkas we know are made from grain. With Cîroc, this is not the case. This also makes why we are so pleased to be a supplier of Cîroc Vodka. This is because it involves distilling fine French grapes, a process inspired by more than a century of wine-making expertise and craftsmanship.
It is distilled to a very high alcohol content of about 96%. It is then diluted with water to 40% before being aged or flavored. The grapes used are specially selected before harvest and made into wine. The wine is distilled four times in column stills. At the fifth distillation, Cîroc Vodka is truly made in a traditional, custom-built copper pot still in southern France. This creates a distinctive taste with an exceptionally fresh, citrus flavor.
A broad portfolio we offer as a Cîroc supplier
Cîroc has a wide portfolio of beverages on the market. Of course, as a Cîroc distributor, we don't want to be left behind and are constantly trying to add more flavors to our wide assortment. Cîroc wants to have a distinct flavor for every occasion. Which one will you choose?
Red currant
Tropical mango
Crispy apple
Coconut
Pineapple
Peach
Limited Edition summer watermelon
And lots more!
Of course, we don't expect you to buy a whole pallet full of one flavor. That's why we offer you the opportunity to put together a mixed order. Are you looking for more sizes? Then our Ciroc wholesale is the right place for you.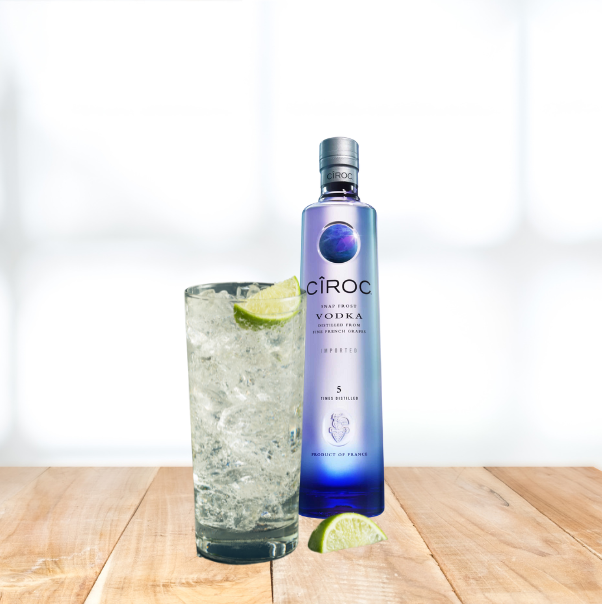 Order Cîroc easily and quickly in our Sales Portal
Ease of use is our top priority, because why make purchasing more difficult than necessary? That's why you can create and send an order within a few minutes. In our Sales Portal you can 24/7 see all our stock that is present at our Cîroc wholesale.
We find it important that there are no surprises, so we will always show you our real-time prices. We offer all Cîroc at competitive, wholesale prices. Simply create an account and be amazed by the wide selection in our assortment:
1. Fill out the 'become a customer' form.
2. Your request will be checked by us.
3. If approved, you will be granted access to our Sales Portal and login details will be sent to you by email.
4. You can easily order when it suits you and you always have insight into our current stock and prices.
More vodka brands beside Cîroc!
We have told you all about our Cîroc wholesale and how to order. But did you know that we offer much more than just this unique brand? Besides Cîroc distributor, you can also come to us for many other quality brands of vodka. For example, Grey Goose, Absolut or Belvedere. 
However, we do not only sell vodka, but also whiskey, gin, rum and so on! In addition to our changing assortment, we also have a few sustainable import brands. We call these our 'Improving Spirits'. For more information, read more about our vodka wholesale.
Don't wait any longer! Purchase at our Cîroc wholesale for competitive prices today.