Looking for bacardi wholesale? Be surprised by our extensive assortment and never run out again. Moving Spirits is a Bacardi distributor supplying business customers worldwide, both inside and outside Europe. So do you want to buy Bacardi to restock the shelves in your liquor store? Then look no further and order directly from us!
You can always view our complete stock in our Sales Portal. Our Sales Portal makes us available to you 24/7. It always shows real-time prices. Because we are 100% independent, we can quickly respond to all your requests.
Bacardi brand's rich history
Being a Bacardi wholesale, we are interested in the story behind the brand and its products.
Bacardi (read more at Wikipedia) was founded in Santiago de Cuba on February 4, 1862, by Facundo Bacardí Massó. He bought a small distillery and made sweeping changes to the process of making rum. The result? A soft spirit that is light in body and now known worldwide as BACARDI rum.
Winning a gold medal at the Exposiciön de Barcelona in 1888, Bacardi grows to become the favorite brand of everyone of repute. Becoming active in Barcelona in 1910, they can call themselves Cuba's first multinational company. Barcelona is the first place outside Cuba where Bacardi rum is bottled. To respond to the growing demand in the United States, production also soon takes place in New York. The 1920s saw the years of prohibition in America, forcing the New York distillery to close.
Bacardi opened facilities in Mexico and Puerto Rico in the 1930s, to this day two of Bacardi's largest production facilities. Today, the facility in Cataño, Puerto Rico, is the largest distillery of premium rum in the world. On October 14th, 1960, all of Bacardi's operations and components in Cuba were seized by the revolutionary government on an illegal basis, without compensation. At that time, they have already been able to surreptitiously smuggle their trademarks and main, secret ingredient out of Cuba, and they continue their operations in the United States, Mexico, Puerto Rico, Spain and the Bahamas.
Bacardi International Limited moved from the Bahamas to a new home in Bermuda in 1965. This strategic move builds a bridge between Europe, where Bacardi sees growth potential, and the U.S., where they are already well known. Partly because of this, Bacardi continues to be a huge success worldwide.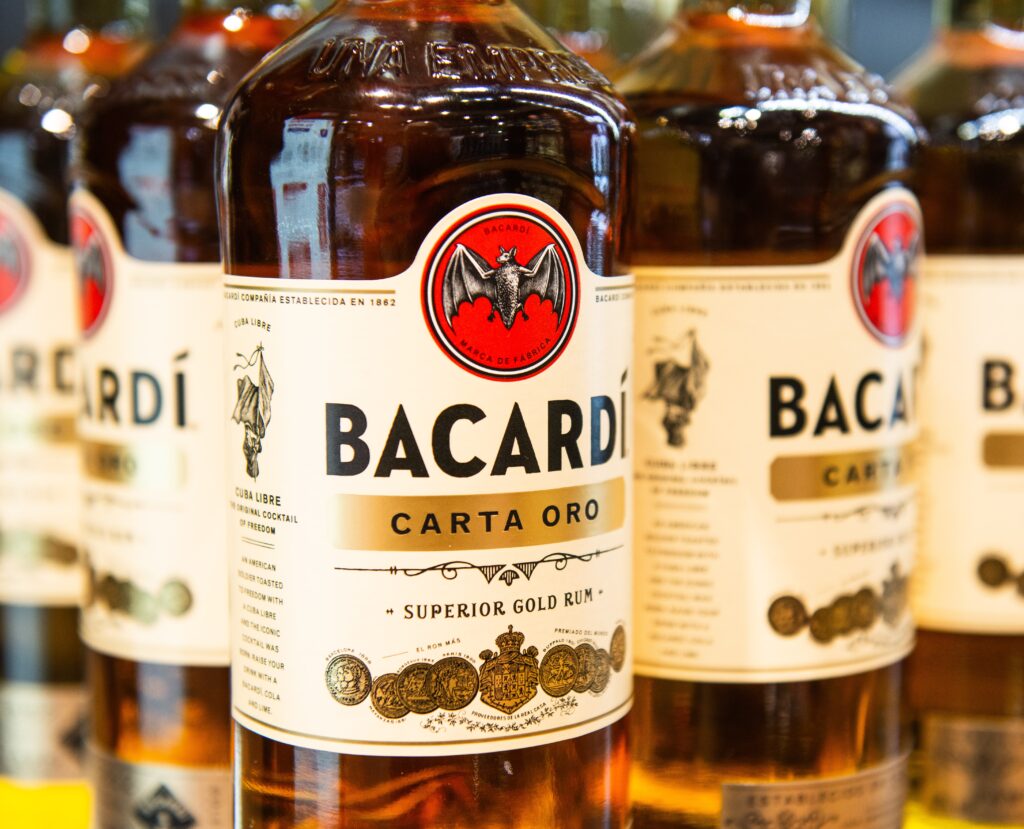 Bacardi rum wholesale: the world's first clear, light and blandable white rum
Since Facundo began testing the rum production, local sugar cane is used to create a patented yeast strain. This yeast gives Bacardi rum its flavor profile. To have impurities removed from the rum, he uses a charcoal rum filtration.
It is distilled in two different ways that are then blended to create a flavorful yet delicate taste. Once Facundo achieved the perfect balance of flavors by combining the two distillates together, he purposefully aged the rum in white oak barrels to develop subtle flavors and characteristics. Two types of containers are used: stainless steel tanks provide white rum that is filtered after aging to produce the clearest rum possible, while wooden barrels produce light and dark brown rums depending on the time of aging. The final product was the world's first clear, light and blendable "white" rum.
A Bacardi supplier with a wide assortment
Are you looking for Bacardi to replenish your store stock, but would you rather go for different flavors instead of just the original? Whether you are looking for white rum, brown rum or flavoured rum, you can go either way with Bacardi.
As a Bacardi distributor, we are constantly expanding our assortment. For example, we have now stocked more than 30 different flavors of Bacardi. Some examples are:
Bacardi Anejo Cuatro
Bacardi Carta Blanca
Bacardi Carta d'Oro
Bacardi Limon
Bacardi Spiced
Bacardi Razz
So an enormously wide choice! And it doesn't stop there. You can even choose from all kinds of different sizes, because yes, size matters! You can also create mixed orders. As a Bacardi supplier, we deliver to business customers all over Europe and even beyond!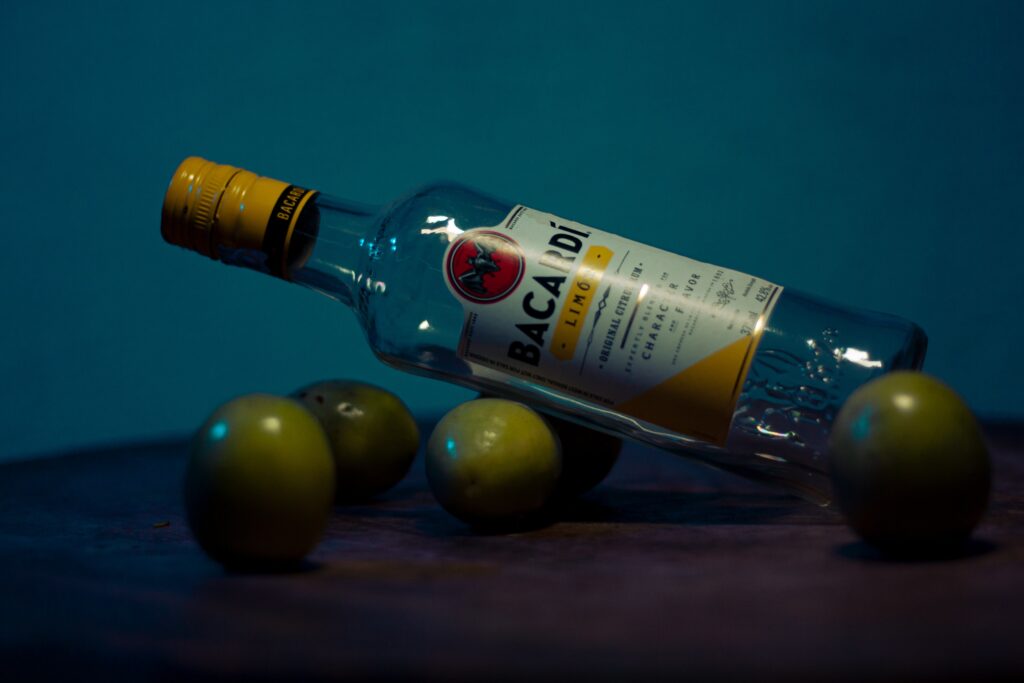 Order Bacardi for wholesale prices in our Sales Portal!
Something we are extremely proud of as a distributor of Bacardi: our own developed Sales Portal. We want to be transparent to our customers and also want to keep the ordering process as simple as possible for you. That's why you can put together and complete an order within just a few steps.
You can view our entire stock 24/7. This includes all product specifications, such as the number of liters, customs status and much more! Also, prices are always displayed in real time. Are you looking for Bacardi for wholesale prices? Sign up for our Sales Portal and you will be amazed by everything you see. As a portal user you will get even lower prices as we often offer deals to our customers.
Now you'll never have to spend ages poring through Excel lists again, but you can see everything at a glance in our system. We want you to discover all the advantages of ordering at our Bacardi wholesale yourself. How to sign up? We summed up the steps for you.
1. Fill out the 'become a customer' form.
2. Your request will be checked by us.
3. If approved, you will be granted access to our Sales Portal and login details will be sent to you by email.
4. You can easily order when it suits you and you always have insight into our current stock and prices.
Moving Spirits: your wholesaler for all types of rum
Moving Spirits is the place where you can buy the tastiest rums. Not only are we a distributor of Bacardi, we also sell many other types of rum. For example, we offer a wide assortment of Captain Morgan and Havana Club, which are always rich in taste. Or do you prefer the warm taste of Malibu? You can find it all in our Sales Portal. 
Are you far from finished? We regularly write blogs about all kinds of spirits. Would you like to know more about us? Then read all about our rum wholesale.
Want to get started right away in our Sales Portal? Then don't hesitate and register right away. Buy competitively priced and fast from our Bacardi wholesale.