Are you interested in purchasing Glenfiddich? Moving Spirits is your helping hand. With our large offering of different types of Glenfiddich whisky you are assured to provide your guests with something unique. With the use of our sales portal you gain insights in our full inventory and real-time prices. With Moving Spirits you can purchase this beautiful whisky for wholesale prices. As a Glenfiddich distributor we ship our products throughout Europe and beyond.
History of Glenfiddich
Being a Glenfiddich wholesale, we are interested in the story behind the liquor brand and its products.
First, let us tell you the history behind the brand Glenfiddich (read more at Wikipedia). It all started back in 1886 when the lifelong ambition of William Grant became reality. He had always wanted to create the best whisky in the valley. Together with his family, he opened his own distillery. They named it Glenfiddich, which is Gaelic for valley of the deer. Over the years the company grew while other distilleries went bankrupt. Additionally, due to a very successful marketing campaign, the company at some point was the best sold single malt whisky in the world.
Besides the unmistakable taste of Glenfiddich, this revolutionary brand offer has other trademarks that make it a unique whisky. Back in 1957 the brand partnered up with local coppersmiths to create handcrafted kettles, which was at the time, not a usual practice. These craftsmen were, besides the creation, also responsible for the maintenance of these kettles. Since whisky has to develop its flavours in wooden casks, the company soon opened their own cooperage. By investing in their own cooperage they had control over the quality of the casks. Which in turn determines the quality of the whisky.
As it stands today, it is the most awarded single malt whisky distillery in the world. Besides this, it is one of the only family owned Scottish whisky distillery. Therefore, don't hesitate any longer and improve your assortment by adding Glenfiddich!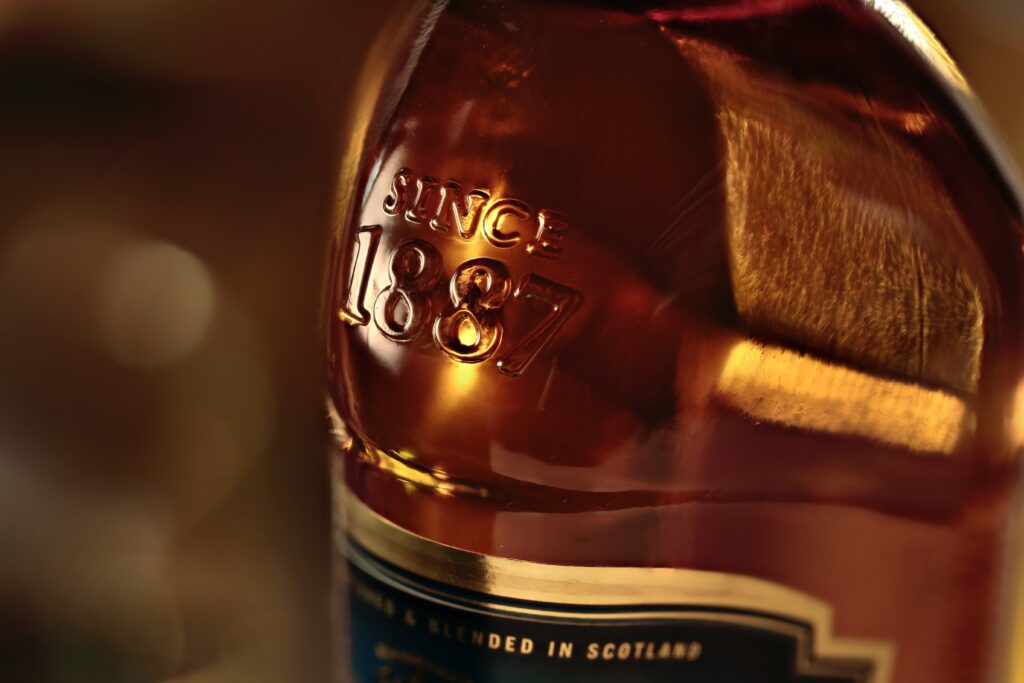 Glenfiddich wholesale: a characteristic single malt whisky
Glenfiddich whisky is made from only three ingredients: springwater, yeast and malted barley. It is only allowed to be called whisky when it has been matured in a cask for more than three years.
Mashing and Fermentation
Robbie Dhu springwater and ground malted barley are heated until 64 celsius. After a few hours at this temperature, the mixture is cooled down to 17 celsius. When it is fully cooled down the yeast is added to start the fermentation process. In this process the sugars will be transformed into alcohol. It is during this process that the characteristic pear undertone of the whisky is developed.
After the fermentation process, the mixture will be distilled. In order to create distinctive flavours, two differently shaped spirit stills are used.
Maturation
Following the distillation process, the liquid will be poured into oak casks. These casks had various previous usages. For example some have been used to mature bourbons while others were used for sherry. When they are acquired, the oak is toasted and charred. This is done to elevate and deepen the oak taste. The liquid is added to the oak casks to mature and develop distinct smoky oak flavours.
After the desired maturity is reached, it will be blended with other whiskies from the same year or up to 9 months older. Then before bottling, the product is finished by adding springwater to reach the right alcohol level.
Types of Glenfiddich
At our Glenfiddich wholesale we offer different collections. In our assortment we have the following types:
Flagship collection
Grand series
Experimental series
Historic releases
Travel exclusive
Historic releases
Rare & vintage
Special editions
The whisky collections differ from each other based on the time of maturation and the type of cask in which they were matured. Besides this, we have different sizes available. Therefore we have the perfect bottle for everyone! You can find more product information in our Sales Portal.
Moving spirits distributes Glenfiddich scotch all over Europe and beyond. So if you are looking for a wholesaler with a large assortment, you have come to the right place!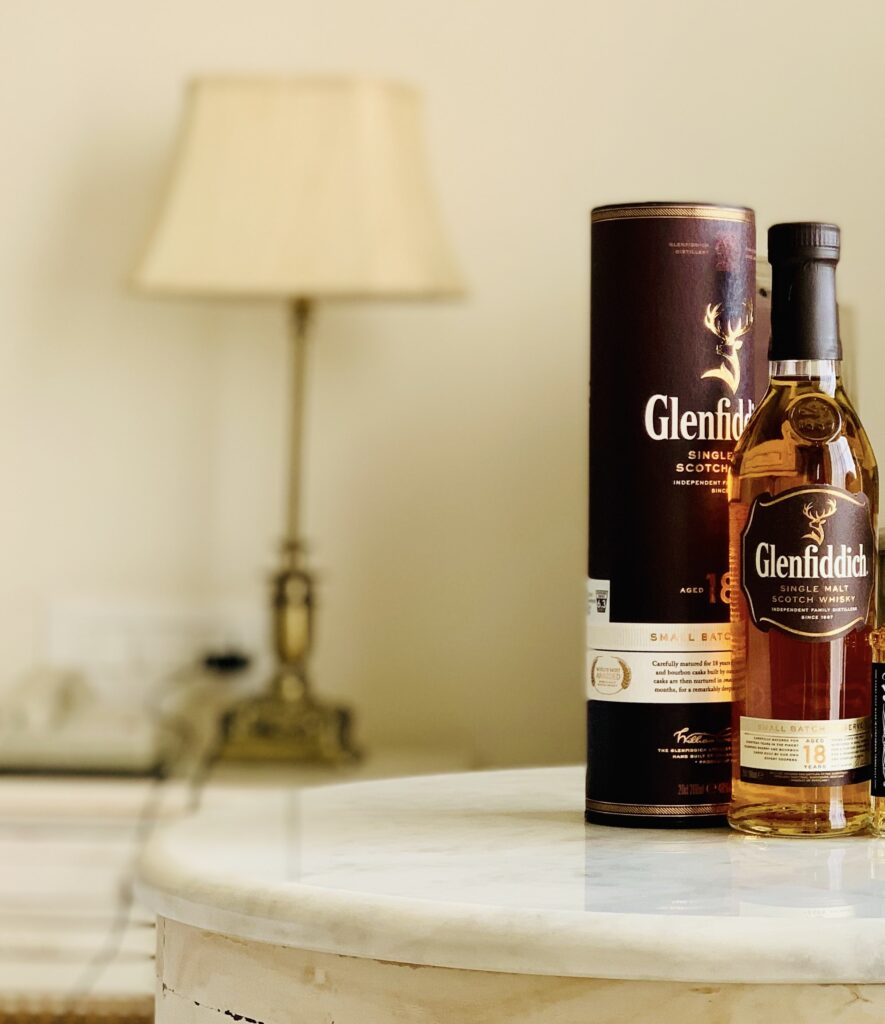 Purchasing Glenfiddich in our Sales Portal
At Moving Spirits, we have a customer focus. First of all, we offer Glenfiddich at competitive, wholesale prices. Besides this we try to make the purchasing process as easy and comfortable for you. Therefore we have created the Sales Portal.
To get access to the Sales Portal you have to complete the following steps:
1. Fill out the 'become a customer' form.
2. Your request will be checked by us.
3. If approved, you will be granted access to our Sales Portal and login details will be sent to you by email.
4. You can easily order when it suits you and you always have insight into current stock and prices.
Check out all our Glenfiddich prices in our Sales Portal and discover our large assortment!
More than just Glenfiddich!
Within our assortment we offer many different whiskies. Among others you can find quality brands such as: Jack Daniels, Dalmore and Chivas Regal. Besides whisky, we have a large assortment of different spirits and liquors. We offer many gins, rums, vodkas and much more from quality brands! Would you like more information? Read more about us as whisky wholesale or please feel free to contact us via telephone. 
Ready to make a purchase? Don't hesitate and buy at our competitively-priced Glenfiddich wholesale today.