Would you like to expand your assortment with delicious whiskies? Look no further. We have all you need here at our Chivas Regal wholesale. From Chivas Regal 12 Y.O. to Chivas Regal Extra, there is plenty to choose from in our wide assortment. Of course, it is always competitively priced! Fill your shelves in your liquor store with all our whiskies.
In our Sales Portal you can always see our current stock, so don't wait any longer and buy from us as a Chivas Regal supplier.
History of Chivas Regal
As a Chivas Regal wholesale, we are interested in the story behind the liquor brand and its products. We also find the history and origins of the brand interesting.
The history of Chivas (read more at Wikipedia) goes back to the 19th century, when brothers John and James Chivas arrived in the Scottish city of Aberdeen. James came to work in Charles Stewart's grocery store, which was already selling whisky of the highest quality.
When Charles left the business in 1857, John joined his brother and soon formed "Chivas Brothers". They began experimenting with aging and blending whiskey in the back of the store. In 1886, the store was turned over to James' son, Alexander Chivas. After Alexander Chivas' death in 1893, Chivas Brothers was taken over by Alexander Smith and his new Master Blender Charles Howard.
After several successful releases around the world, Charles Howard wanted to create a new blend that paid homage to the founders' legacy. Under the name Chivas Regal, Charles created what he considered to be the finest whisky ever made, releasing a 25-year-old whisky in 1909. This was the world's first luxury whisky. By then, Chivas Brothers had already established a wide reputation and were already shipping worldwide.
As you can see, the story of Chivas Regal goes back more than 170 years. Here, brotherhood, generosity, entrepreneurship and integrity are at the core of Chivas Regal.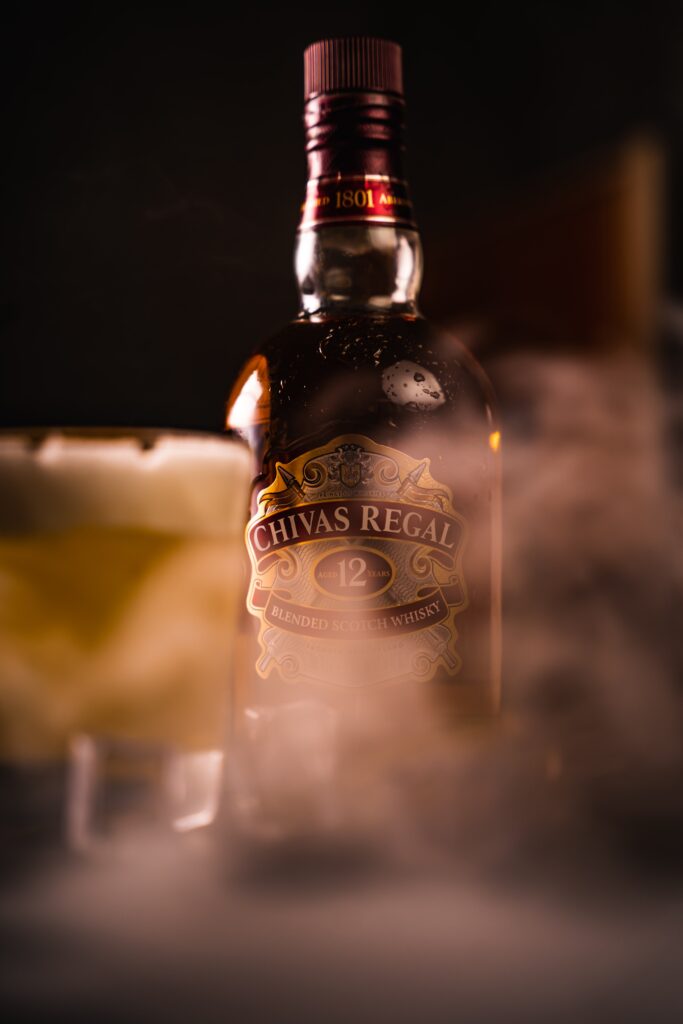 Chivas Regal wholesale: a versatile Scotch whisky
The process begins with the blending of mature malt whisky, followed by grain whiskies, which are then blended by a master blender. The barley is subjected to a malting process, during which 2-3 days is soaked in water, dried and finally milled. To obtain a malt wort, hot water is added. The fermentation process takes place in huge vats, resulting in a double-distilled liquid.
At Chivas Regal, the alcohol is aged for a minimum of 12 years. Depending on the duration of aging, different aromas of the rich Chivas Regal are revealed. The barrels are what sets Chivas Regal apart from other whiskies. Traditional wooden casks are used instead of steel barrels, giving the fermentation (and the fruit flavors it produces) a unique twist. The natural sweetness of Chivas Regal 12 stands in contrast to the oaky and often intense versions of Scotch that are often found on the market. This lighter profile gives Chivas Regal 12 a lot of versatility.
Types of Chivas Regal
As a Chivas Regal distributor, we offer many different types of this Scotch whisky. Different types of Chivas Regal, are:
Chivas Regal 12 Y.O.
Chivas Regal 18 Y.O.
Chivas Regal 25 Y.O.
Chivas Regal Extra
Chivas XV
Chivas Ultis
Chivas The Icon
The whisky collections differ from each other based on the time of maturation and the type of cask in which they were matured. In our Sales Portal, you can find more information about each type of Chivas Regal, like the size of the bottles. Here you can always, 24/7, view all our current stock.
Moving spirits is a Chivas Regal supplier in Europe and beyond.If you are looking for a Chivas wholesaler, look no further! Always a wide selection of products.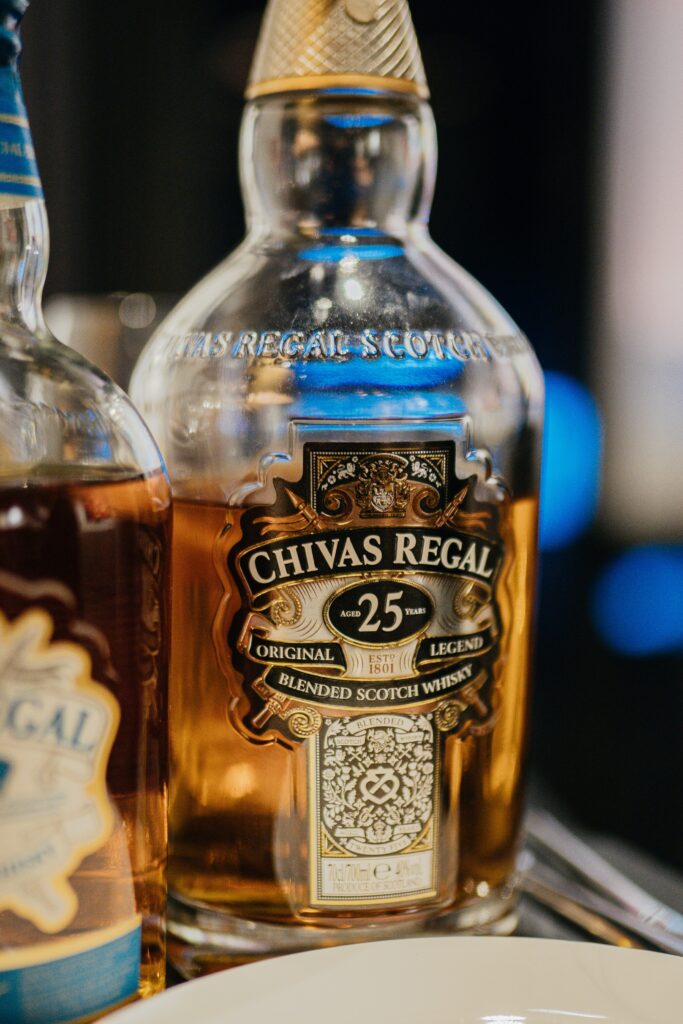 Buy Chivas Regal whisky in our Sales Portal
Whether you are looking for Chivas Regal 21 Y.O., or rather go for the Royal Salute, at Moving Spirits you have always come to the right place to stock up. Buy Chivas Regal for wholesale prices in our Sales Portal. You can easily and quickly view our real-time stock in our Sales Portal. Within just a few steps you can put together an order, and we will take care of the rest!
Before you can get started in our Sales Portal, you need to create an account. We can't wait to become your Chivas distributor. Just follow the steps below and you are ready to place your order:
1. Fill out the 'become a customer' form.
2. Your request will be checked by us.
3. If approved, you will be granted access to our Sales Portal and login details will be sent to you by email.
4. You can easily order when it suits you and you always have insight into current stock and prices.
A wide assortment in addition to Chivas Regal
Are you looking for more than just Chivas Regal? We are also a supplier of many other A-brand liqueurs. Besides Chivas whisky, some examples of brands you can find in our assortment are:
Whether we'll stick to just whisky? Definitely not! Besides being a chivas regal distributor, you can also come to us for all kinds of gin, rum, vodka and we even have some import brands. For more information, read more about us as whisky wholesale.
Do not hesitate and register immediately. We can't wait to become your Chivas Regal wholesale.