Are you looking for Jack Daniels Bourbon? Then you've come to the right place at our Jack Daniels wholesale! With a wide selection in our assortment, your liquor store will always be filled with the best flavors of Jack Daniels. In our Sales Portal, you can 24/7 see our full stock, including real-time prices. Buy Jack Daniels at wholesale prices! Moving Spirits delivers business consumers throughout Europe and beyond as Jack Daniels supplier.
History of Jack Daniels bourbon whiskey
As a Jack Daniels wholesale, we are curious about the story behind a brand in addition to the product itself. The history of Jack Daniels (read more at Wikipedia) goes way back. At a young age, Jasper Daniel came to live with a family friend who also owned a whiskey distillery just outside Lynchburg. Jack learned all about brewing whiskey there. In September 1863, Mr. Call decided to devote his remainder of his life to the pastorate and sold the distillery to the then (presumably) 13-year-old Jack. Jack Daniel's distillery was licensed to make whiskey in 1866. This makes it the oldest registered distillery in the United States.
In 1910, prohibition of alcohol was declared in Tennessee, making the legalized production of Jack Daniel's quite difficult. Shortly thereafter, in 1911, Jack Daniel died of an infection. He left the distillery to his hardworking cousin Lem Motlow.
Due to the prohibition of alcohol in Tennessee, Lem Motlow opened distilleries in St. Louis, Missouri and Birmingham, Alabama. None of the distillations made it to sales because the quality was not high enough. It was not until five years later, when good corn was available, that Motlow picked up production again.
The company was sold to the Brown-Forman Corporation in 1956, ending a long period in which Jack's family involvement was an essential characteristic of the distillery.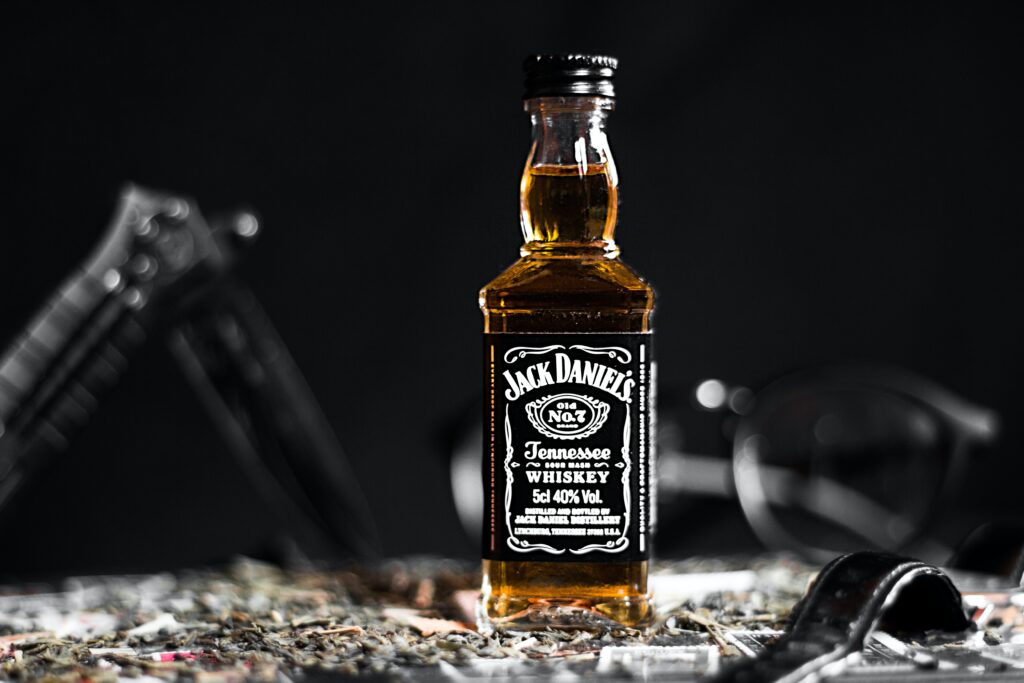 Jack Daniels wholesale: whiskies with a full and rich flavor
Tennessee whiskey is usually filtered through maple charcoal, in this Jack Daniels whiskey does not differ from other whiskeys. What we, as a Jack Daniels wholesale, love about this brand is that they use the limestone spring water from their own area, Lynchhburg! In addition to the sweet taste, it has a woody aroma and undertones of warm cinnamon. However, the smooth taste of Jack Daniels also has something sweet and smoky. This comes from aging in American white oak barrels and sour mash.
Maturing the whiskey in American white oak barrels, is done in new and seared barrels, which means that the barrels are burned inside. This creates a layer of burnt wood and caramelized sugars on the inside, giving the whiskey a slightly sweet flavor.
The second process is called sour mash. Wood is a natural product, and each barrel has a different effect on the aged whiskey. To be able to keep an eye on the flavor consistency of Jack Daniels, the company works with a sour mash. When sour mashing whiskey, a special fermentation technique is used. This gives no indication of quality. Using a sour mash ensures that the taste and color will be the same in the bottle you buy now as in a bottle you buy weeks or months later.
Single Barrel, Honey or Fire? Jack Daniels supplier with a wide assortment!
You can buy many different types of Jack Daniels at our Jack Daniels wholesale. In addition to the classic, there are several different production lines. These are:
Old no. 7
Tennessee Rye
Single Barrel
Gentleman Jack
Tennessee Fire
Tennessee Honey
Special Editions
Tennessee Apple
In addition, of course, there are all kinds of different sizes available. We also include all of these in our assortment, so we have the perfect bottle for everyone! You can always see 24/7 which products we have in stock, just simply and quickly in our Sales Portal. Moving Spirits is a Jack Daniels supplier that delivers to business clients in Europe and beyond!
So, are you looking for a new Jack Daniels wholesaler? At Moving Spirits, you always have a wide assortment to choose from!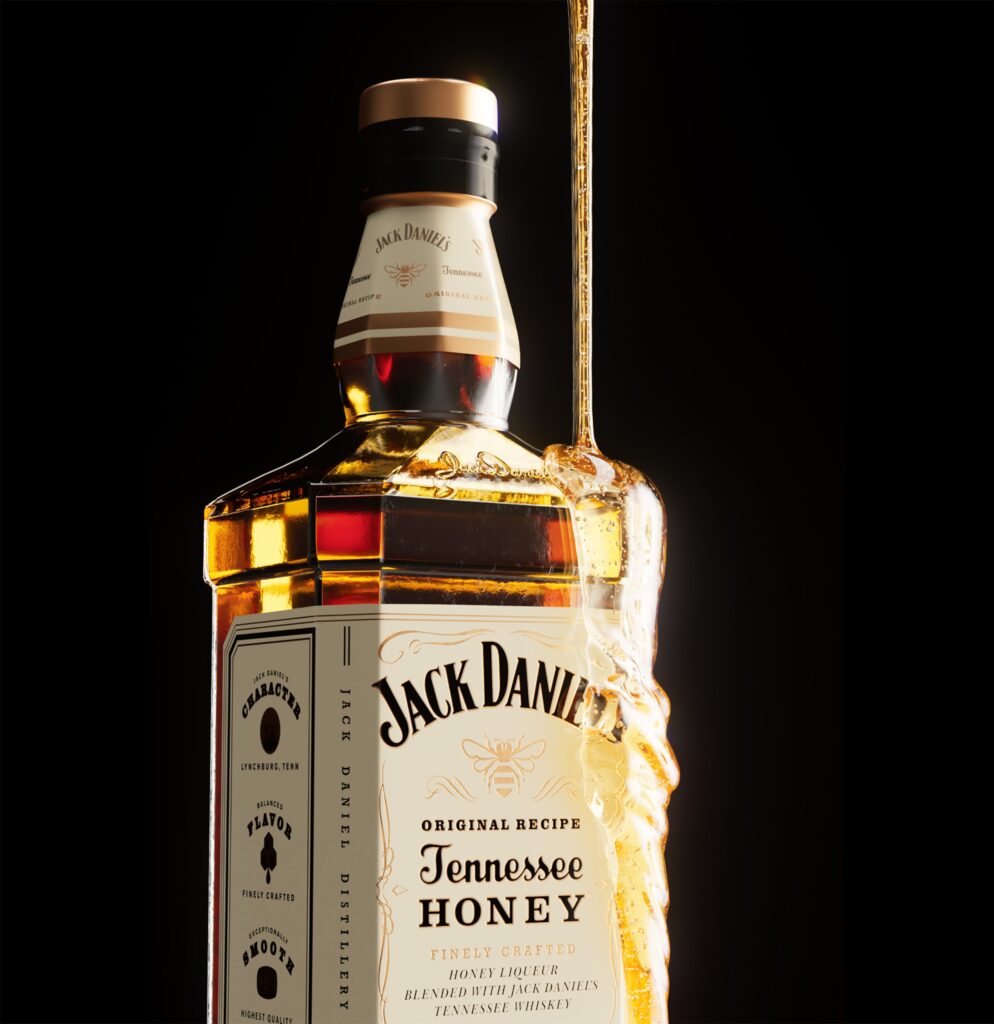 Buy Jack Daniels bourbon in our Sales Portal
Jack Daniels for wholesale prices? We are here for you! At Moving Spirits, we will always try to price as competitively as possible! As a Jack Daniels supplier, we want to make things as easy as possible for you. You don't have to dig through long Excel lists; you can see all the product specifications in our own designed Sales Portal. Here you have 24/7 access to our complete stock including real-time prices and pictures. You can order whenever and wherever you want.
To order Jack Daniels bourbon in our Sales Portal, you have to create an account. You can create an account within a few steps:
1. Fill out the 'become a customer' form.
2. Your request will be checked by us.
3. If approved, you will be granted access to our Sales Portal and login details will be sent to you by email.
4. You can easily order when it suits you and you always have insight into our current stock and prices.
Check out all our Jack Daniels prices in our Sales Portal and be surprised by the extensive assortment at our wholesale!
More whiskey than just Jack Daniels!
We are not only Jack Daniels supplier, but we also offer many other spirits. Among others, you can also buy Jim Beam, Jameson or Chivas Regal at our whisky wholesale. In addition to whiskey, you can also come to us for gin, rum and vodka. Besides that, we also have several import brands under our care, we call these our 'Improving Spirits'. Read more about us as whisky wholesale!
Now you are ready to buy Jack Daniels wholesale, so do not hesitate and get started right away!