Looking for Jim Beam Bourbon? You'll find what you're looking for here at our Jim Beam wholesale! Fill your liquor store shelves with a wide assortment of our quality Jim Beam whiskies. Stay up to date with our full stock and real-time prices via our Sales Portal. Buy Jim Beam at wholesale prices at Moving Spirits!
History of Jim Beam
Being a Jim Beam wholesale, we are interested in the story behind the liquor brand and its products.
The history of Jim Beam (read more at Wikipedia) began all the way back in the late 18th century. In 1795, Jacob Beam started selling Bourbon under the name "Old Jake Beam Sour Mash" in Kentucky. Jacob's son, David Beam, took it upon himself to expand the distribution of the family's bourbon in 1820.
In 1880, the company began selling the product nationally under the new name "Old Tub". Everything was running smoothly, until the national prohibition interrupted the business for over a decade. In 1933, the distillery was rebuilt in Clermont, Kentucky, by James Beauregard Beam. The brand name was changed to "Jim Beam" in 1943, named after him.
After seven generations of master distillers, Jim Beam is still very popular today. In fact, it is one of the best-selling brands of bourbon in the world!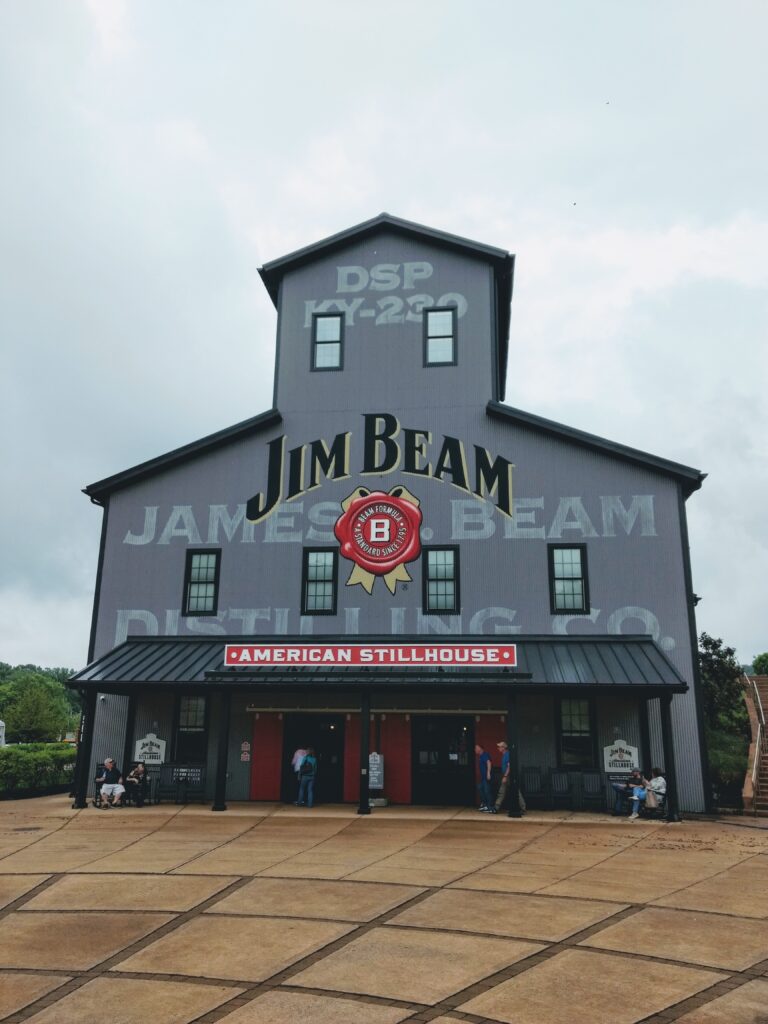 Jim Beam wholesale: whiskies with a unique taste
Any straight bourbon must be produced within the United States. Additionally, it must have a minimum of 51% corn in its mash bill. This is no different for Jim Beam bourbon.
What sets Jim Beam whiskey apart, however, is its unique flavor profile. This is partly due to the yeast used to ferment the mash bill. This yeast is in fact the same yeast that was used back in 1933, the year the original recipe was formulated.
A mix of corn, rye and barley is moved into a large mash cooker. Water and set back is added to create the whiskey we know and love. The Jim Beam whiskey is then matured in charred American oak barrels for a minimum of 4 years. This is twice as long as the government requires for a straight bourbon!
Throughout these years, the bourbon seeps into the barrel. The caramelized sugars from the charred oak enrich the bourbon, giving it a slightly spicy, vanilla aroma. The corn mash gives the whiskey a hint of sourness. This is then balanced out by a lightly sweet, oak finish. A sour mash is used to keep the taste and color of the Jim Beam bourbon consistent, no matter when you buy a bottle.
Types of Jim Beam
At our Jim Beam wholesale you can purchase many different types of Jim Beam, namely:
Jim Beam Straight Bourbon
Jim Beam Honey
Jim Beam Black
Jim Beam Double Oak
Jim Beam Red Stag
Beyond types, you can choose between all kinds of different sizes! These are included in our assortment. We have the perfect bottle for everyone! You can check which products we have in stock at any time in our Sales Portal.
Moving Spirits is a Jim Beam supplier in Europe and beyond. If you are looking for fair Jim Beam wholesale prices, look no further! At Moving Spirits, you always have a wide assortment to choose from!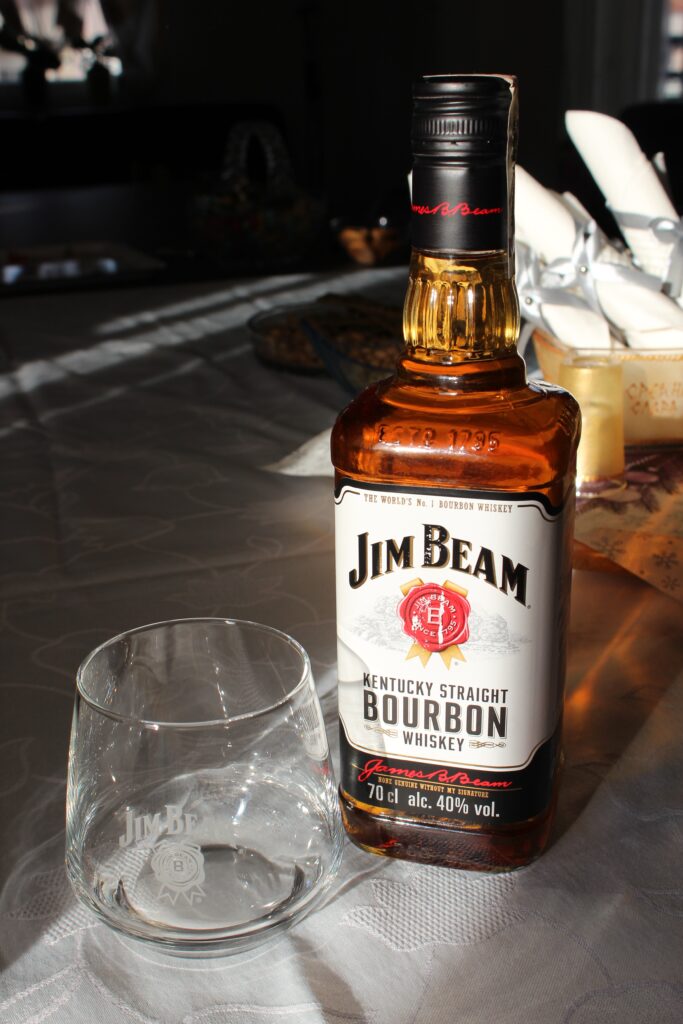 Buy Jim Beam in our Sales Portal
At Moving Spirits, you can purchase Jim Beam whiskey for competitive, wholesale prices. We also aim to make things as easy for you as we can. That is why we designed a Sales Portal in which you can see all product specifications at a glance.
To order Jim Beam Bourbon in our Sales Portal, you'll need to create an account. To do so, follow these simple steps:
1. Fill out the 'become a customer' form.
2. Your request will be checked by us.
3. If approved, you will be granted access to our Sales Portal and login details will be sent to you by email.
4. You can easily order when it suits you and you always have insight into our current stock and prices.
Check out all our Jim Beam prices in our Sales Portal and be amazed by the wide selection in our assortment.
More whiskey than just Jim Beam!
In addition to Jim Beam bourbon, we are the supplier of many other spirits. This includes Jack Daniels, Jameson and Chivas Regal. Beside whiskey, we also deliver rum, gin, vodka and several import brands. We call these our 'Improving Spirits'. Read more about us as whiskey wholesale. 
Don't hesitate! Buy our competitively-priced Jim Beam wholesale today.