Are you interested in buying Gordons gin to complement the shelves of your liquor store? You have come to the right place at our Gordons wholesale! We are 100% independent, which allows us to act quickly. With our wide assortment, which you can 24/7 view in real time in our Sales Portal, there is always plenty of choice!
Moving Spirits is the online European wholesaler. As Gordon's supplier, we supply business customers within and outside Europe. So don't wait any longer, discover the benefits of our Sales Portal for yourself and let us be your new Gordons distributor.
History of Gordon's gin
Being a Gordons wholesale, we are interested in the real story behind our liquor brands.
It is an ancient brand, the first London Dry Gin made by Gordons (read more at Wikipedia) was produced as early as 1769. Founder Alexander Gordon opened a distillery near Southwark, located in south London. In 1786, the distillery moved to Clerkenwell, central London. Gordon & Co. merged with Charles Tanqueray & Co. in 1898, this created Tanqueray Gordon & Co. In 1934, Gordon's opened its first distillery in the U.S., in Linden, New Jersey.
It has been the world's best-selling gin for many years (since 1962). In 1998, the distillery moved for the last time, to the town of Fife, Scotland. It is now owned by Diageo.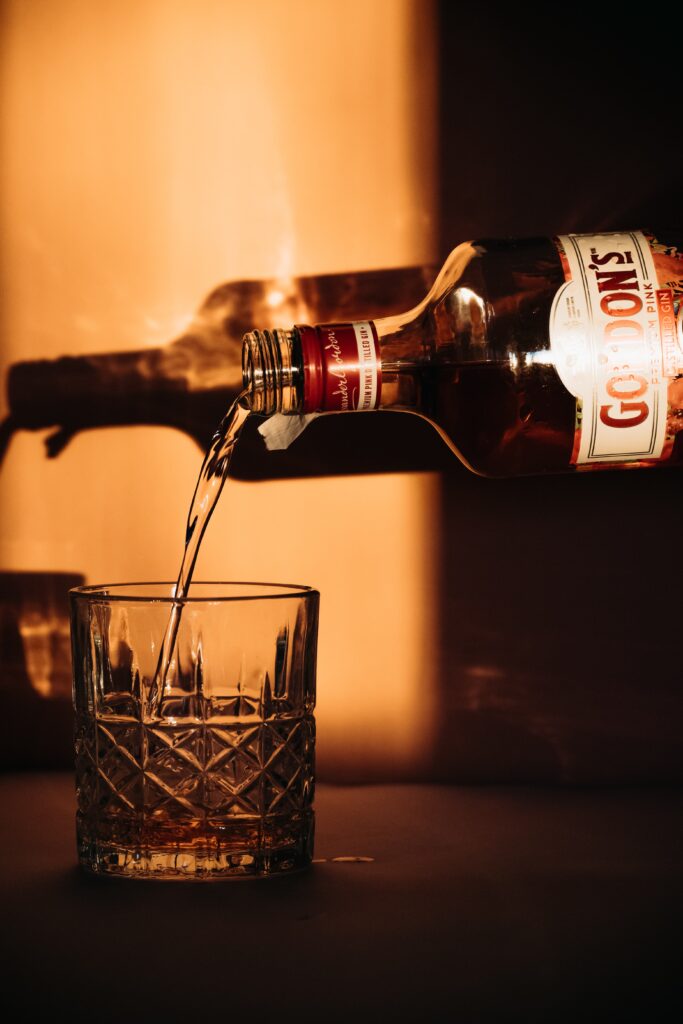 Gordon's gin wholesale: perfect for a gin and tonic
Not much is known about the production process of Gordon's Gin. This remains a strict secret. It is known, however, that the recipe has remained unchanged since the first Gordon's gin made in 1769. In fact, Gordon's is the very first London Dry Gin ever made. The major distinction between the first gins and Gordon's Gin, was the lack of added sugar.
The gin is triple-distilled. The flavor mix includes the following botanicals: juniper berries, coriander seed, angelica root, licorice root, iris root, orange zest and lemon zest. The gin is not meant to be drunk pure; it is a product that is supposed to be mixed. Gordon's gin is perfect to use when you go for a delicious Gin Tonic. Don't wait any longer, buy Gordons dry gin and let us be your Gordon's supplier.
A wide assortment as your Gordon's supplier
Meanwhile, there are several variants of Gordon's on the market, such as Crisp Cucumber and Elderflower. Recently a Gordon's Pink Gin was also launched. Gordon's keeps growing and as a Gordon's distributor, we don't want to be left behind. Therefore, we are also expanding our product range of this wonderful brand all the time!
Some examples of flavors of Gordon's Gin you can find in our assortment:
Gordon's White Peach
Gordon's Crisp Cucumber
Gordon's Sloe
Gordon's Pink & Tonic
Gordon's Mediterranean Orange
Beside the types, you can also choose between many different sizes! We supply the perfect bottle for everyone. In our Sales Portal, you can stay up to date 24/7 with the products we have in stock. You can also choose to put together a mixed order with many other brands. Moving Spirits is a Gordons supplier in Europe and beyond. You always have a wide selection to choose from!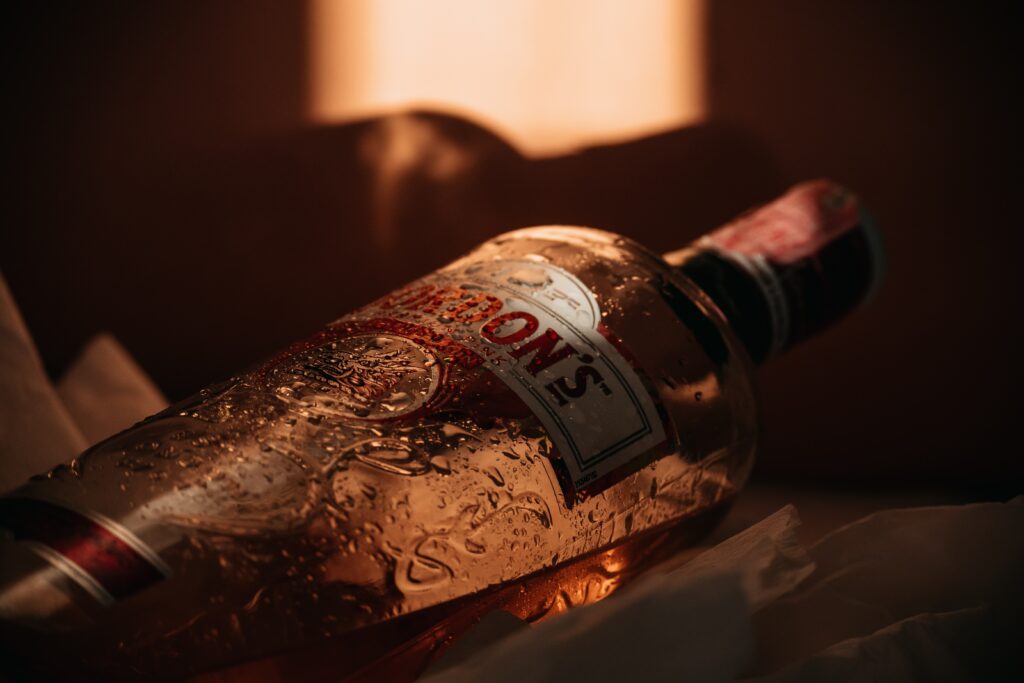 Buy Gordons gin online in our Sales Portal
Now that you are aware of our wide range of products, we would like to tell you more about our Sales Portal. In our Sales Portal you can check our complete stock 24/7, whenever and wherever you want. Thanks to this platform, we are always available to you. The Portal always lists all product specifications, such as the size, customs status and also the pictures of the product.
We understand that you are looking for the best prices. For Gordons for wholesale prices you can always come to Moving Spirits, we are always competitively priced. Prices are always displayed in the Sales Portal, so you will never be confronted with unexpected surprises.
You have probably become enthusiastic to use our Sales Portal and discover the advantages for yourself. Before you can get started, you need to create an account. Because we keep everything as easy as possible, there are only a few steps to do this:
1. Fill out the 'become a customer' form.
2. Your request will be checked by us.
3. If approved, you will be granted access to our Sales Portal and login details will be sent to you by email.
4. You can easily order when it suits you and you always have insight into our current stock and prices.
A wide assortment, more than just Gordon's!
We would like to unburden you as much as possible. After you complete your order, it's up to us to take care of the rest. As Gordon's distributor, we will arrange transport and you can sit back and relax until your order arrives.
Do we only sell Gordons gin? No way! Gordon's is one of the many gin brands that you can get at our wholesale. Other brands that are available, are Hendrick's, Bombay Sapphire or Tanqueray. We also sell many other types of gin, even more than 80 brands! You can also come to us for other spirits such as whiskey, rum and vodka. Are you interested and want to know more about us? Then read more about our gin wholesale now!
Do not hesitate and register immediately. We can't wait to supply you as a Gordon's wholesale.