Are you looking for Hendricks gin? At our Hendricks wholesale you've come to the right place to replenish your stock. Moving Spirits is the European online wholesaler with a wide assortment of spirits.
As a Hendricks gin distributor, we supply business customers within and outside Europe. Fill your liquor store shelves with a wide range of our quality Hendricks gin. Within just a few steps you can order all your spirits in our Sales Portal. Have 24/7 access to our full stock and purchase Hendricks for wholesale prices at Moving Spirits.
History of Hendricks gin, named after a gardener.
Being a Hendricks gin wholesale, we are interested in the story behind our liquor brands and its products.
The story of Hendrick's Gin (read more at Wikipedia) begins more than two decades ago. In 1999, Hendrick's was first launched by William Grant & Sons, an independent Scottish family-owned company that primarily distilled whiskey. This was done at the Girvan distillery in South Ayrshire, Scotland. The distillery is known as one of the most energy efficient distilleries in Scotland.
Hendrick's gin was invented by Lesley Gracie, a native of Yorkshire, and Charles Grant Gordon, great-grandson of the founders of William Grant & Sons. Gracie was hired by the distillery to work on developing a new liquid for some of their products. One requirement here was to use cucumber and rose; two typically English products. With the two kettles, cucumbers and rose, Lesley set to work.
The name "Hendrick's Gin" was invented by Charles' great-aunt. As the last living relative of founder William Grent, she told Charles about Hendrick, the gardener who always took care of the roses.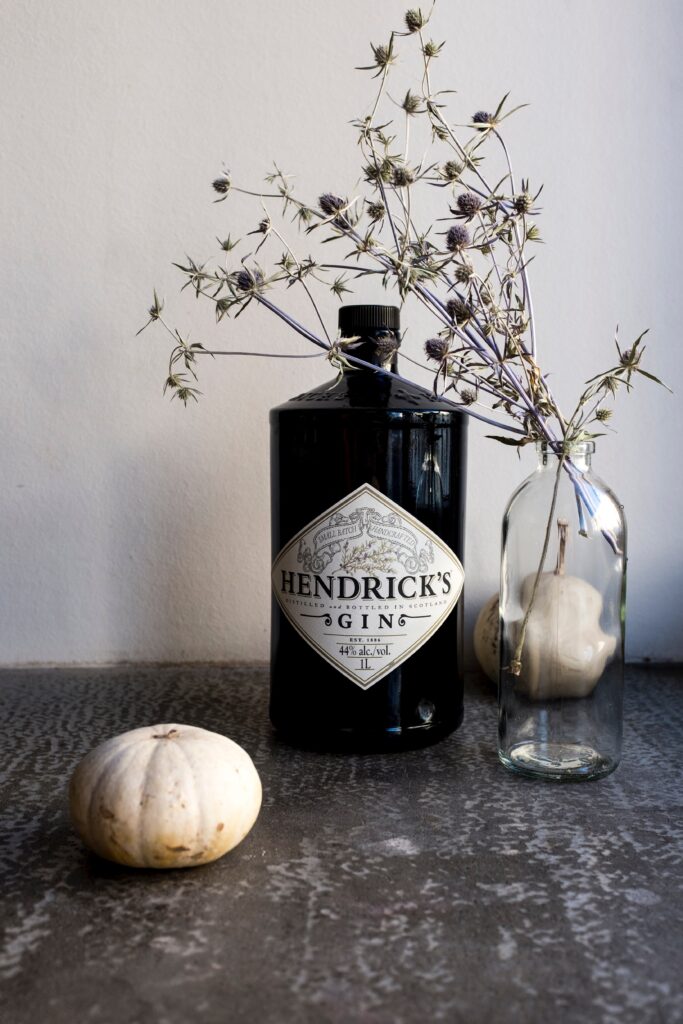 Hendricks gin wholesale: A subtle, but complex spirit
The entire production process of Hendrick's gin takes place in a small village in Scotland, called Girvan. The production involves the use of 11 botanicals sourced from all over the world. The process is actually quite inefficient. In fact, two different kettles are used. The 1948-built Carter-Head still steams the botanicals through the neck of the kettle, creating a smooth drink with subtle flavor characteristics. The other still, called the 1860 Bennett still, boils the botanicals creating a deep, complex spirit.
The resulting drinks are then brought together and blended with rose petals and cucumber to create a unique gin. In addition to these two ingredients, juniper berries, coriander seeds, elderflower, lemon and orange zest, thistle leaf, cumin, chamomile and both iris and angelica root also provide the unique flavor.
To complete the production process and before we can sell it as Hendricks distributor, it must of course be bottled. Since the beginning of Hendrick's, this has been done in a dark brown apothecary-style bottle.
A wide assortment we offer as a Hendricks supplier
The product range of Hendricks has grown with a few more gins and gin lovers are surprised with a new limited edition every year. Whether you go for Neptunia or Amazonia, you'll be amazed with the assortment we offer as a Hendricks distributor. Some examples of flavors:
Hendricks Lunar Gin
Hendricks Neptunia Gin
Hendricks Gin Orbium
Hendricks Midsummer Solstice Gin
However, our strength lies in selling mixed orders. Would you like to order several different flavors, sizes or a completely different product? This can all be done easily in our Sales Portal. With always over 80+ brands of gin in stock, there's plenty of choice. So we are not only Hendricks supplier, but we are also happy to help you source other spirits.
We are a Hendricks gin wholesale that supplies business customers both inside and outside Europe.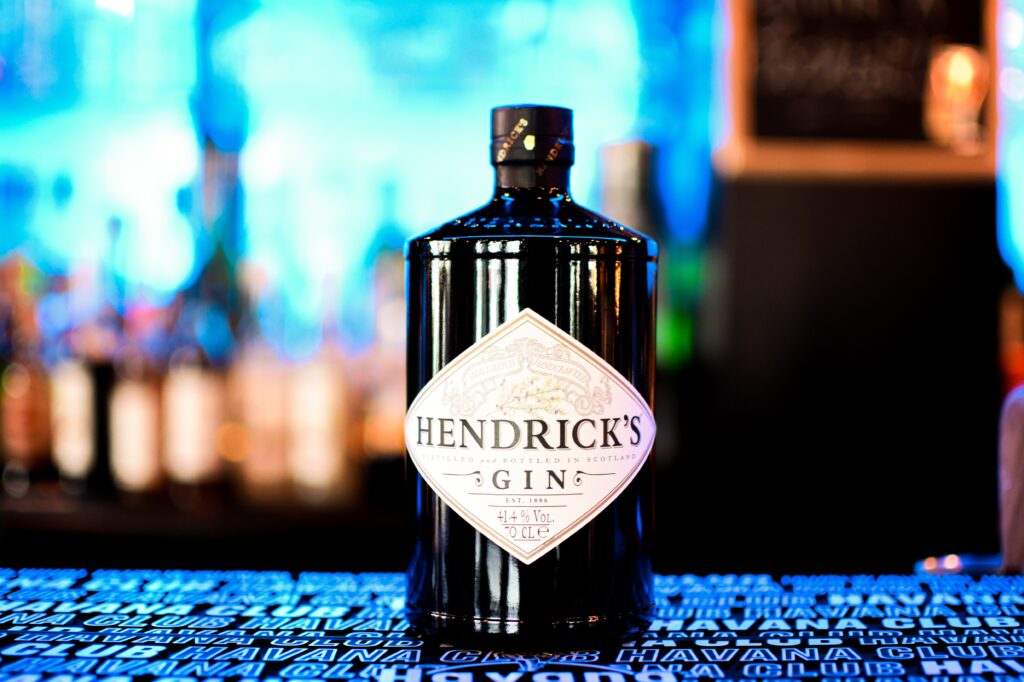 No unexpected surprises when buying Hendricks Gin in our Sales Portal
Hendricks gin for wholesale prices? In our Sales Portal you get all product information instantly, in here you can always see our full stock including photos and real-time prices. This way you will never get any unpleasant surprises. You can also filter by 'special offers' to buy Hendricks gin with even better deals. Within a few clicks, you can put together your order. By clicking 'finalize order', we will prepare the order for transport.
View our full stock whenever and wherever you want. Within a few steps, you can put together a complete order and your order will be ready to be shipped! Before you can get started, you need to create an account. The steps you need to take to do so?
1. Fill out the 'become a customer' form.
2. Your request will be checked by us.
3. If approved, you will be granted access to our Sales Portal and login details will be sent to you by email.
4. You can easily order when it suits you and you always have insight into our current stock and prices.
A wide assortment, more than just Hendricks!
Now that you know all about Hendrick's, we want to make things even more difficult for you! Because there is even more to choose from at our Hendrick's gin wholesale. We sell more than just this gin. Some examples of other A-branded gins we offer in our wide range?
However, in addition to gin, we also sell vodka, whiskey and all kinds of other spirits. So you can come to us for almost anything. Are you curious to know more about us? Then read more about our gin wholesale.
Do not hesitate and register immediately. We can't wait to become your Hendricks gin wholesale.