Are you looking for a Bombay Sapphire wholesale? Look no further! At Moving Spirits, we offer a wide selection and you can view our full inventory 24/7. Never miss out on Bombay Sapphire.
Because we are a 100% independent Bombay Sapphire supplier, we can always respond quickly to your requests. We are even available day and night through our Sales Portal. So you can put together your order whenever and wherever you want.
As a distributor of Bombay Sapphire, we supply business customers within and outside Europe.
History of Bombay Sapphire Gin
Being a Bombay Sapphire wholesale, we are interested in the story behind our liquor brands and its products.
In 1959, Bombay Dry Gin (read more at Wikipedia) was founded by a New York liquor importer, Alan Subin. The gin was produced by G&J Greenall's, based on a 1761 recipe by Thomas Dakin. This production process at the distillery in Laverstoke Mill, an hour's drive from London, is still used with the original recipe. Sales were going well until vodka was discovered in the Western world.
In the 1980s, Michel Roux decided to do something about the decline of gin. Together with Ian Hamilton, a distiller at Greenall's, he added 2 botanicals to the recipe of Bombay Dry Gin. A new product called Bombay Sapphire was created. This brand was launched in 1987.
Today, the gin is no longer distilled at G&J Greenall's, but the entire production process is done by the Bombay Spirits Company at Laverstoke Mill. In 1997, Diageo sold the brand to Bacardi.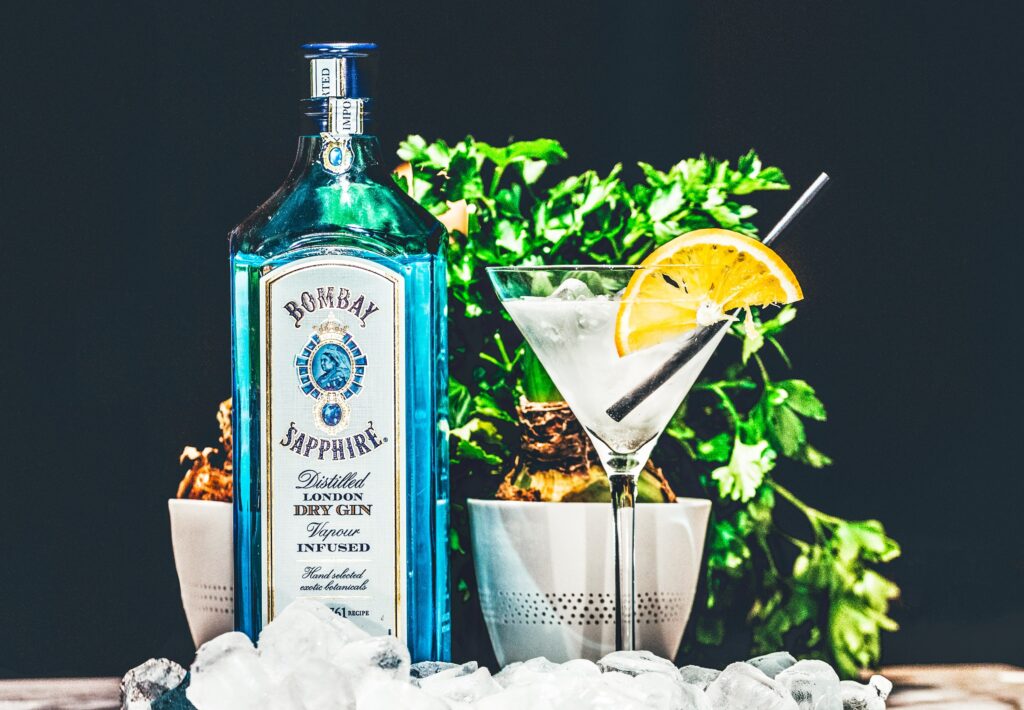 Bombay Sapphire gin wholesale: old Carterhead Stills for production
The basis of Bombay Sapphire is the 1959 Bombay Dry Gin. Up to 12 special botanicals are used, suspended above the gin in perforated copper baskets during distillation. This evaporates the gin, subtly infusing it with the rich aromas released from the botanicals.
For the production process, old Carterhead Stills are used. Only a few working examples of these can still be found worldwide. The botanicals are steamed, rather than boiled along. This process is called vapor distillation and creates a highly aromatic gin.
The ten ingredients used are almond, lemon peel, licorice, juniper berries, lisroot, angelica, coriander, cassia, cubeb and grains of paradise. Eventually a gin with a lighter, more floral flavor is created.
As a supplier of Bombay Sapphire, we find the production process very interesting and hope to make many more people happy with this delicious, smooth gin.
All sorts of Bombay Sapphire available at our wholesale
Bombay Sapphire, the world-famous gin in its distinctive blue bottle. But there is more than just the Bombay Sapphire Dry Gin. As a Bombay Sapphire distributor, we want to stay up-to-date on all types of gins on the market, which is why you'll always be amazed by our surprising and extensive assortment.
Some examples of flavors of Bombay Gin you can find in our assortment:
Bombay Sapphire Star of Bombay
Bombay Sapphire Sunset
Bombay Sapphire Holly Fulton
Bombay Sapphire Laverstoke Mill
In addition, we offer many more varieties. You can also choose from different sizes. We find it important that you succeed at our Bombay wholesale, so we offer you the possibility to create mixed orders. This way you do not have to order large volumes per product, but you can fill all shelves in your liquor store.
As a Bombay Sapphire supplier, we supply both in and outside Europe. We are the online European wholesaler where ease of use and transparency are paramount.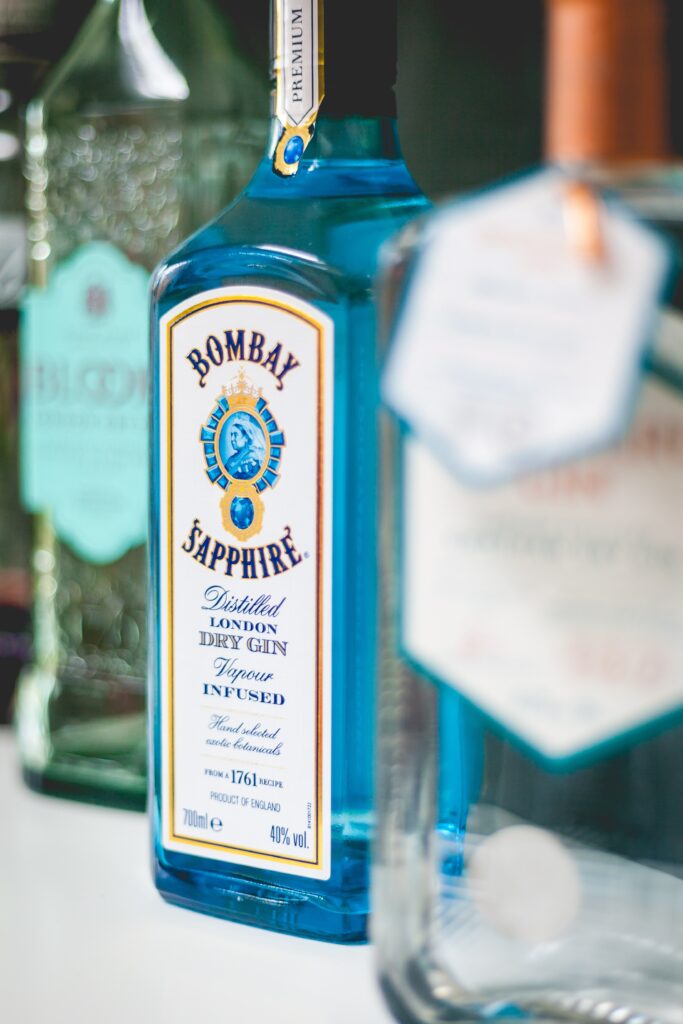 A Bombay Sapphire supplier with its own unique Sales Portal
A Sales Portal where you can always see what we have in stock as a supplier of Bombay Sapphire? Yes, there are so many advantages that we can't name them all right now. We would rather you discover for yourself how nice online ordering can be. You order whenever and wherever you want, always have insight into our full stock and never encounter any surprises. It almost doesn't get any better than that!
Besided that, we are always competitively priced. So are you looking for Bombay Sapphire for wholesale prices? In our Sales Portal you can always see real-time prices. Also, you can always see newly arrived stock and we have many exclusive deals for our portal users.
Do you want to get started right away? Then quickly create your account and fill your shelves easily and quickly from now on by purchasing from us as a Bombay Sapphire supplier. The steps to create an account? We list them for you below:
1. Fill out the 'become a customer' form.
2. Your request will be checked by us.
3. If approved, you will be granted access to our Sales Portal and login details will be sent to you by email.
4. You can easily order when it suits you and you always have insight into our current stock and prices.
More than just Bombay gin at our wholesale
Bombay Sapphire is one of the many gin brands available in our Sales Portal. Other brands you can purchase from us are Hendrick's, Gordon's, Bombay Sapphire or Tanqueray. You can also come to us for a wide assortment of whiskies, vodkas and rums. We even have some of our own import brands. Are you curious to find out more about us? Then read more about our gin wholesale now!
Do not hesitate and register immediately for our Sales Portal. We can't wait to supply you as a Bombay Sapphire wholesale.