Are you currently looking for a wholesale supplier of Kraken rum? Look no further! Moving Spirits is an international wholesaler of various spirits such as Kraken. Get the best Kraken spiced rum delivered to your doorstep with just one click of a button.
Get 24/7 information on our real time stock level through our Sales Portal. Don't hesitate and register yourself. By doing so, you gain access to our real-time information regarding our stock levels, delivery times and other important data. Become a partner now and get your Kraken rum delivered to you in no time!
Moving Spirits International B.V. is a wholesaler of a large variety of spirit brands and spirit types. Looking for a specific bottle? There's a good chance that we have it in stock, ready to be shipped to your business!
History of Kraken rum
At Moving Spirits, we take a keen interest in the brands behind the liquor bottle. Although the journey of Kraken rum has been relatively short compared to others on the market. At Moving Spirits, we are impressed by the massive steps that Kraken has taken in recent years.
Kraken rum is a relatively new player in the market for Caribbean spiced rum. The drink was first introduced in 2010 on the island of Trinidad. The drink is typically aged for about 2 years. After the ageing process is finished, the rum is then mixed with a special blend of 11 spices. Included in this spice mix are cinnamon and ginger. The indistinguishable taste of the Kraken spiced rum is being enjoyed by millions of people around the world.
After the huge success of Kraken's marketing campaigns, the business set to launch additional drinks in the market. These pre-mixed flavours were quickly adapted to the Australian market.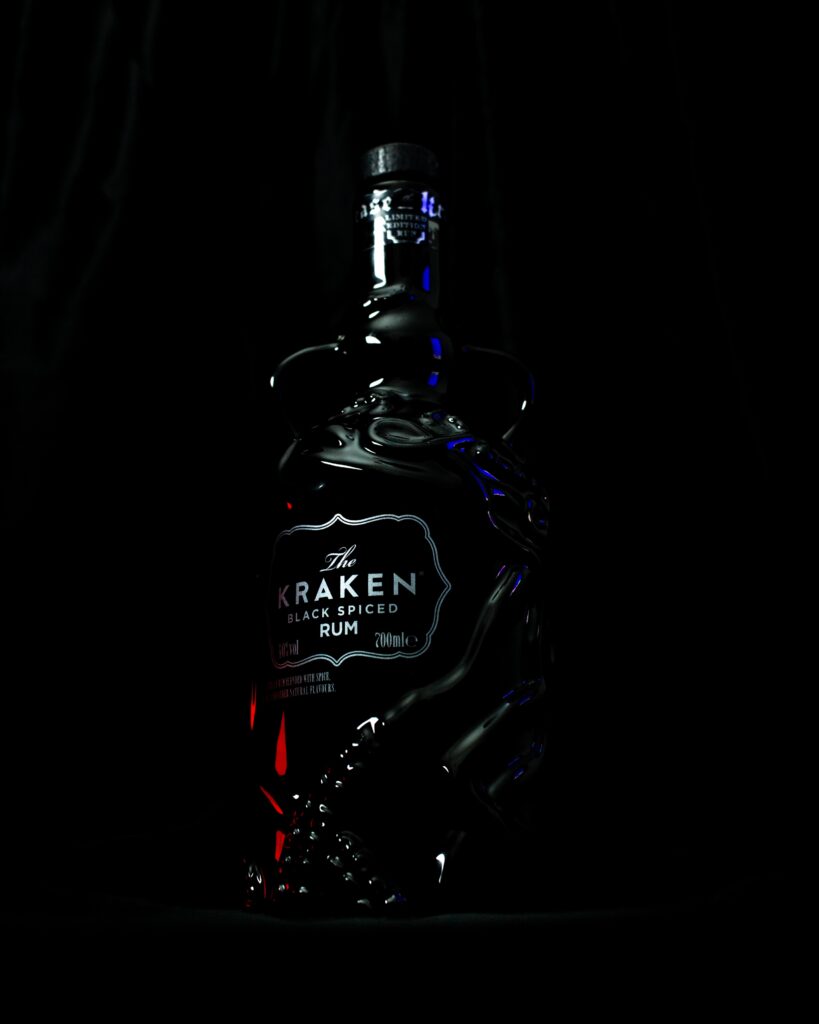 A wide variety of Kraken spiced rum, delivered to you right at your doorstep!
After a successful launch of the Kraken Black spiced rum, the brand set its eyes on the trend of the moment: canned cocktails. Nowadays, the majority of all large spirit producers have made their way into the canned cocktail market. To meet the demand of the market, Kraken has released a total of 3 flavours for their canned cocktails:
Kraken & Cola: a simple mix between cola and dark spiced Kraken rum.
Kraken & Ginger Beer: also known as the dark & stormy cocktail. This drink comes with a woody, spicy ginger flavour.
Kraken Rum Punch: a uniquely flavoured cocktail with tropical pineapple, mango, citrus & lime flavour. A perfect recipe for a hot summer afternoon.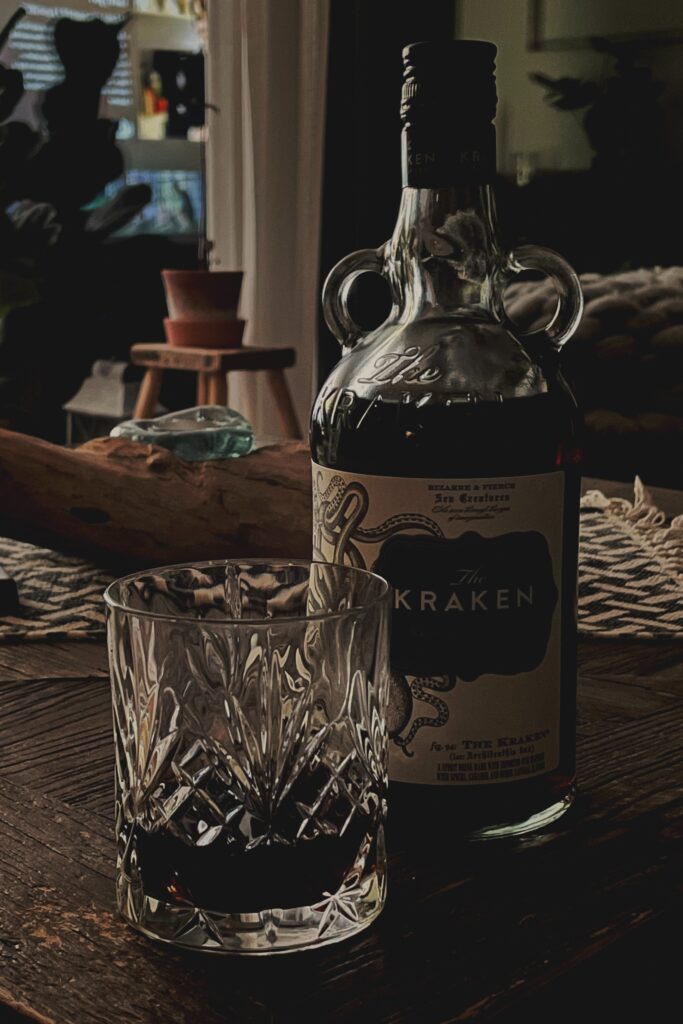 Kraken rum: give your cocktails a unique taste
Kraken rum is now essential in every cocktail bar or tiki bar. The unique taste and flavour of the drink is used by the most famous mixologists around the world. Apart from being used as a replacement for regular rum in cocktails, Kraken is used in many cocktails that are unique to this brand. Some of the most popular cocktails which are solely made with Kraken rum are:
Sea monster Mai Tai
Black Mojito
Sea Price of Death
Seven Year Storm
To make these cocktails yourself, visit the website of Kraken rum to find the full recipe and a step-by-step guide.
Place your order through our Sales Portal
At our Kraken rum wholesale, customer satisfaction is our number one priority. As well as focusing on customer service, we are constantly looking for ways to improve customer satisfaction. We do this by:
Having the most competitively priced spirits available.
Having the wide assortment of spirits available at just the click of a button.
Being as transparent as possible regarding our stock and delivery times.
Focus on user experience.
Are you interested in the widest range of rum brands anywhere in the world? Are you looking for A-class rums at wholesale prices? Become a customer now, register yourself to our Sales Portal and get your spirits delivered to your doorstep.
Fill out the 'become a customer' form.
Your request will be checked by us.
If approved, you will be granted access to our Sales Portal and login details will be sent to you by email.
You can easily order when it suits you and you always have insight into our current stock and prices.
Moving Spirits, more than just a Kraken rum wholesaler
At Moving Spirits, we are more than just a wholesaler of Kraken rum. We offer our customers a variety of liquors such as vodka, gin, whiskey, cognac, and liqueurs. Besides a wide range of spirits, there are hundreds of spirit brands that can be ordered through our Sales Portal with just a click of a button. Looking for Jack Daniels, Grey Goose or Gordons Gin? Order it now and have it delivered to you in no time!
Wherever you are in the world, we move spirits to your doorstep! Don't wait, order Kraken rum through our Sales Portal.